#10 මහසෝනා: යන්ත්‍ර​.​මන්ත්‍ර​.​ගුරුකම්!
This Sri Lankan band is shrouded in mystery. No one knows who they are, the members remaining anonymous. In fact, they go without a proper name, although the record label deems it appropriate to call them "Mahasona" after the demonic entity featured on the cover of this, their first demo. The demon in question is a well-known figure in Sri Lankan folklore and occult traditions. Apparently, the verses of the song are composed using the ancient devil dance traditions in Sri Lanka, modified to change the intent of the original ceremonies. You see, in this case, the song is an invocation, an invitation, for the demon spirit to come to possess the listener, rather than to drive the demon out. Combining this with a sludgy, filthy sound, one that pulls equally from death metal, black metal, drone, and doom, this one song demo is truly a treat for those who love lo-fi sludge. Full feature HERE!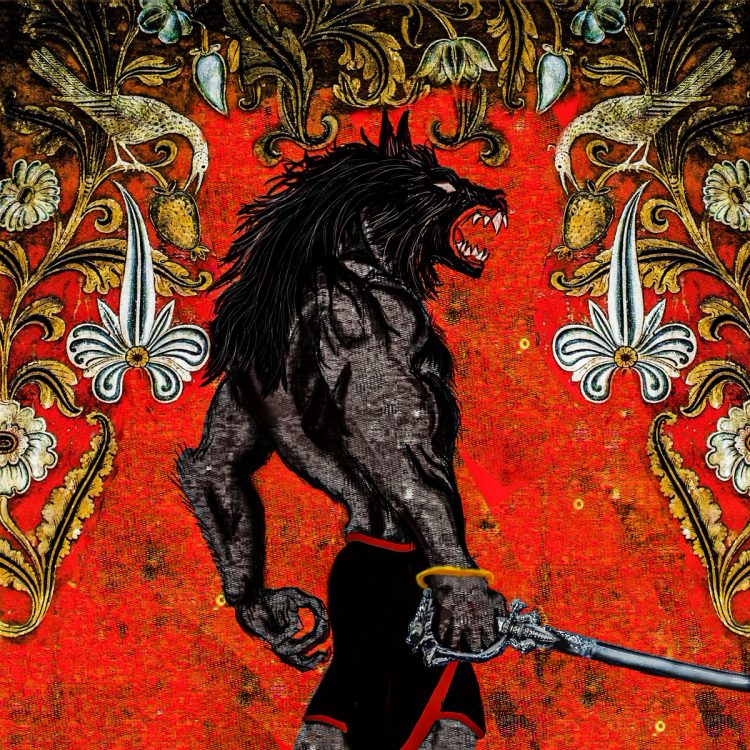 #9 HERETICAL SECT: Rapturous Flesh Consumed
Formed in 2018, Blackened Death Doom band Heretical Sect put out an EP in 2019 that garnered a lot of attention and now, right at the tail-end of 2020, a year that will live in infamy, they have unleashed their first full-length platter. And oh my, what an album it is.
They come blasting right out of the gates with slamming opener "Rising Light of Lunacy," the track rumbling in like a malfunctioning steam train from Hell. Swirling guitars, thunderous drums, and a belch straight from a hungry demon's stomach fills the ears with some heavy, heavy music. It's melodic, unrelenting, punishing, and yet it still breathes. Not once does it feel too crammed or too busy, even though it's kind of both? "Baptismal Rot and Ash" comes up next, the epic song on the album, over ten minutes long, and man, does it bring the gravity and weight to the Doom side of their sound. Crushingly slow and heavy at first, it gears up and rages, fast and furious, the vocals sounding like a dragon strafing a helpless city with bursts of fire. At about four minutes in it takes another shift, still fast, but more galloping, running faster, urgent in its need to kill. Of course, we get a return to the slow and swinging, the heavy and the brutal, but always there's a touch of melody in there, keeping things from getting too dark and giving us something to cling on to. Track number three, "The Depths of Weeping Infinity" starts off fast, stays fast, and is pretty in your face about it. Every now and again it slow and sways as a listless ship caught in a terrible summer storm, but mostly it's all about punishing your ears.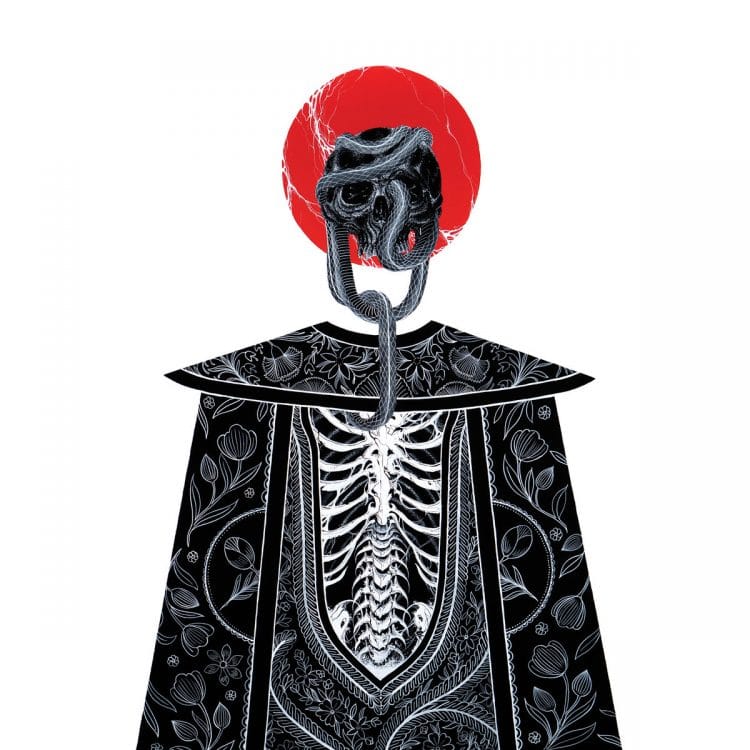 #8 Rites Of Daath: Doom Spirit Emanation
Krakow, Poland's favorite sons return with a new name, Rites of Daath, and a new album, Doom Spirit Emanation, full of the kind of Death Doom that every true fan of guttural blackness craves. Formerly known as Cemetery Whore, the band has changed their name and dropped their overt Celtic Frost and punkish elements to embrace a darker, more Death approach to their new tunes. This is an aspect that informed their former band but here they fully adopt it, expand it, and claim it as their own. Full feature HERE.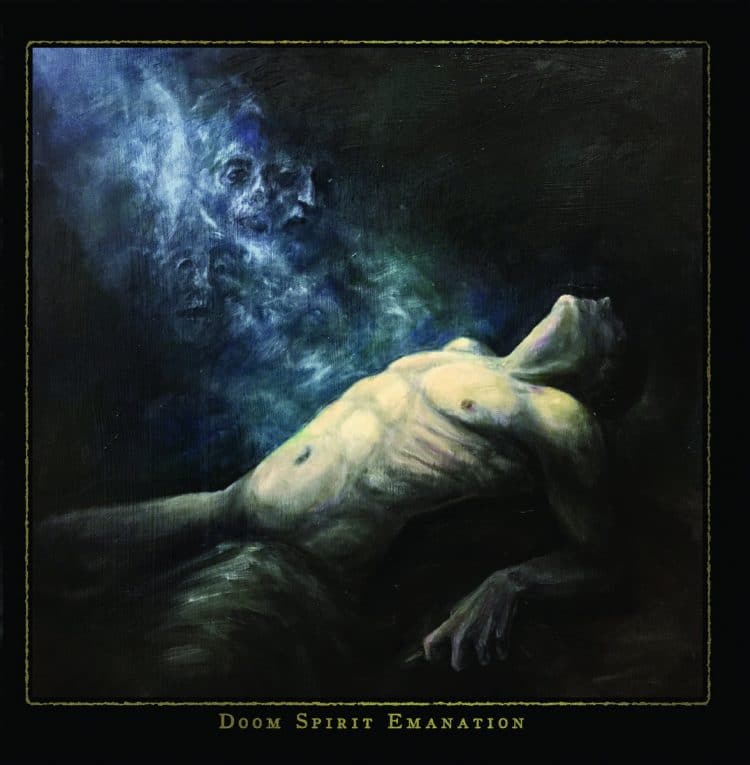 #7 FUNERAL LEECH: Death Meditation
This is the first release from New York Death/Doom band Funeral Leech, and if this offering is any indication of future music, we're all in for one hell of a dark, blistering ride.
Born in the latter days of 2015, Funeral Leech has belched forth a real winner of a debut. Building on the lessons learned on their demo The Funereality in 2017, these brave men have sharpened their knives and dipped further into the darkness of the soul. Unearthing the depths of human fragility, of depression and suffering, they have produced forty-something minutes of almost pure, mid-tempo grind, riffs that crush and cascade, vocals that pull no punches, full of death and anguish, drumming that propels as well as cradles, and a deep, resonant bass that underpins the entire structure of their songs. Full feature HERE.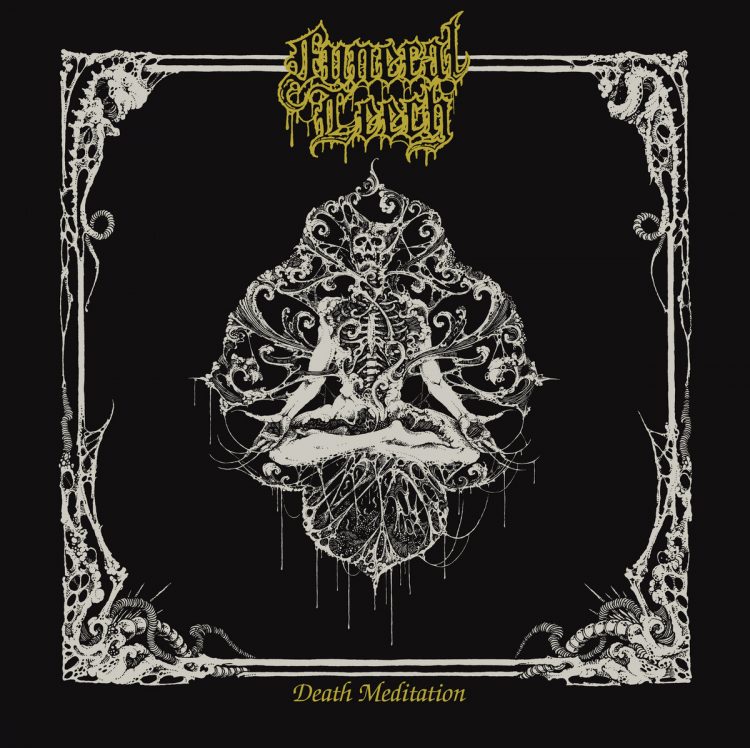 #6 OSSUARY: Supreme Degradation
Spitting in the face of everything sacred comes the monolithic new album from OSSUARY entitled Supreme Degradation out now on Me Saco Un Ojo Records. I totally understand why this sonic beast is sold out because it's that fucking good! If you haven't heard of this band it's time for y'all to get with the program!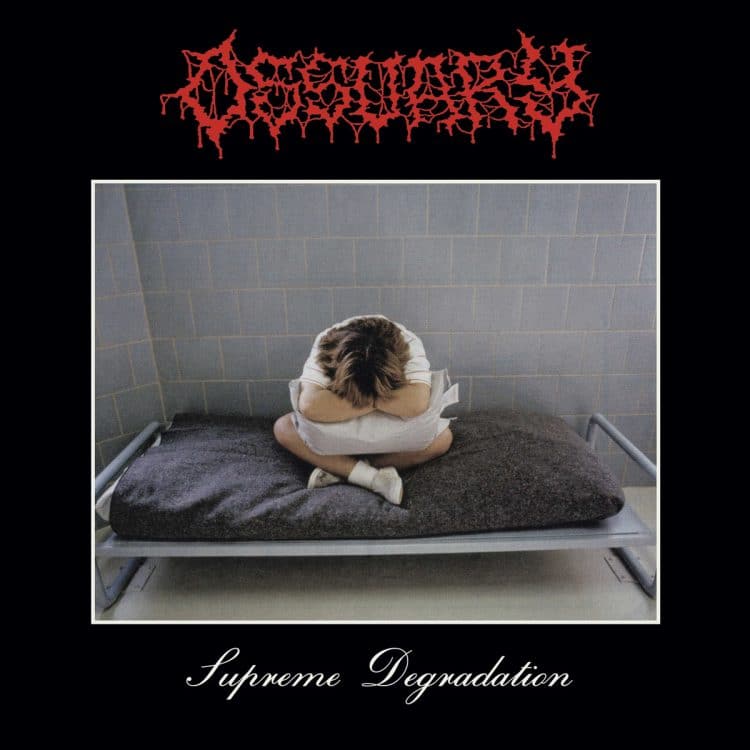 #5 PNEUMA HAGION: Voidgazer
Fuck your fucked up life – you can die a slow death while I listen to the new Pneuma Hagion called Voidgazer and witness your destruction! Unholy awesome, I fucking love this record and I'm sure you will too!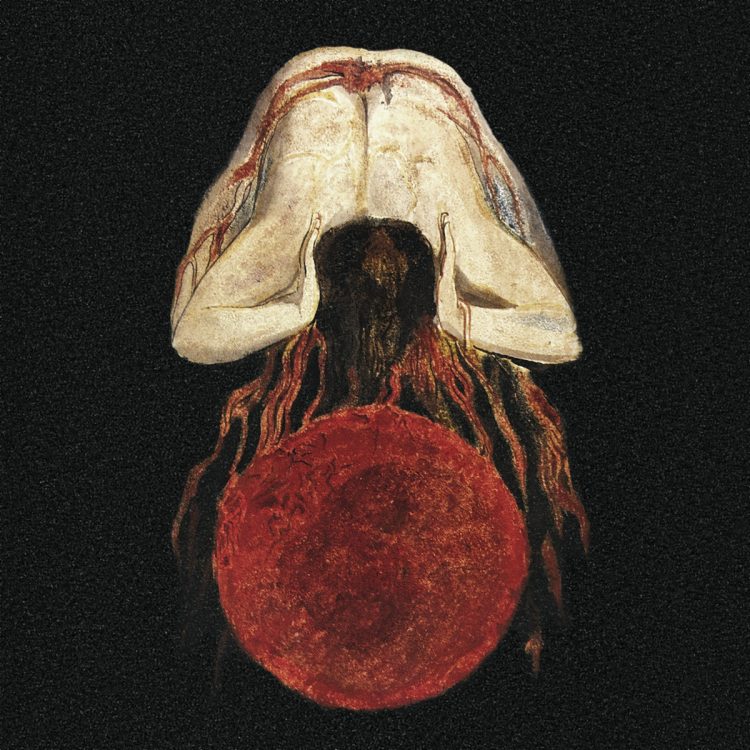 #4 VOID ROT: Descending Pillars
Void Rot had already made a name for themselves in 2018 via the release of their debut EP Consumed by Oblivion, a death-doom masterclass that drew comparisons to other heavyweights in the genre like Krypts and Spectral Voice thanks to its exceptionally atmospheric and massive sounding slow-moving death metal. Invitations to play the Total Death Over Mexico fest and then Killtown Deathfest (later canceled due to COVID) seemed to cement this suspicion in most of us that we were dealing with a band with a bright future ahead, on a vertically-ascending trajectory, and ready to take over the realm of atmospheric death metal by storm. Well, the wait is over, and as soon as the first riffs of "Descending Pillars" resound in your ear, you will be instantly reminded of this band's power, of this album's immensity, and transported to another dimension where death metal is the core element to a lucid hallucination, used as a world-building material to construct realms of the unthinkable and ungraspable…Full feature HERE.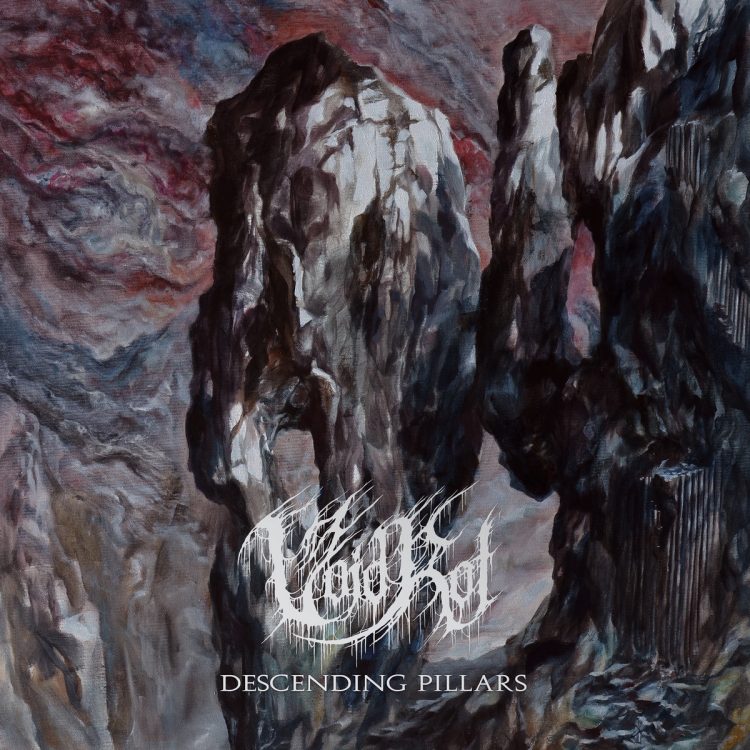 #3 DEADLIGHT SANCTUARY:
Thaumaturgical Rites of the Damned
In its verminous twenty-five minutes, the listener will be transported into a realm of apothic darkness and perpetual death where perversion, decomposition of the flesh, and the damnation of the soul are mandatory rites imposed by a bestial force. Full feature HERE.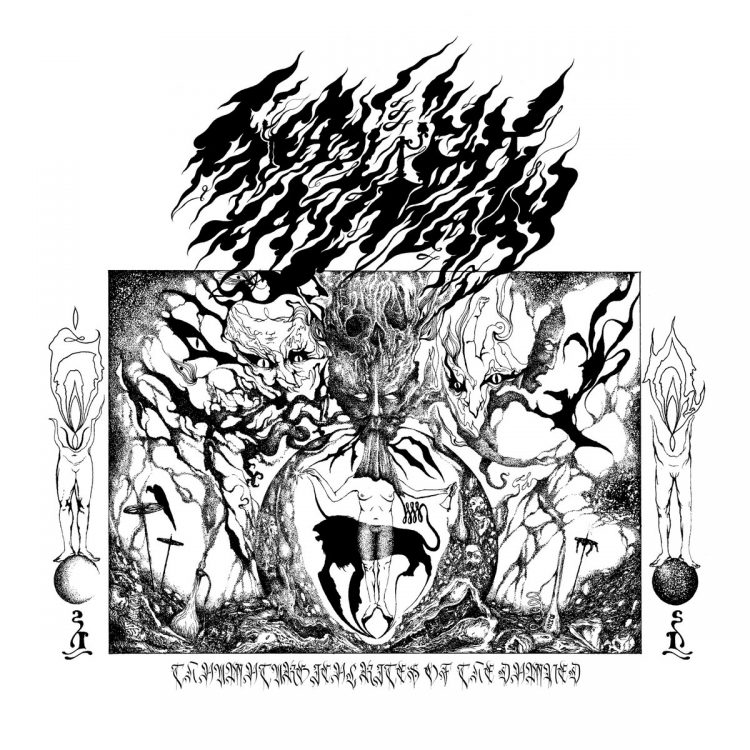 #2 BLOODSOAKED NECROVOID: Expelled into the Unknown Depths of the Unfathomable
How sick is the new BLOODSOAKED NECROVOID? It's almost too sick for words! Every second Expelled into the Unknown Depths of the Unfathomable is a chokehold on your reality that you don't want to end! On the real, this band is one of my favorite Death Doom bands ever and they have never released anything that has disappointed me! It's an honor to shine a light on this project because BLOODSOAKED NECROVOID deserves all of the shine and then some!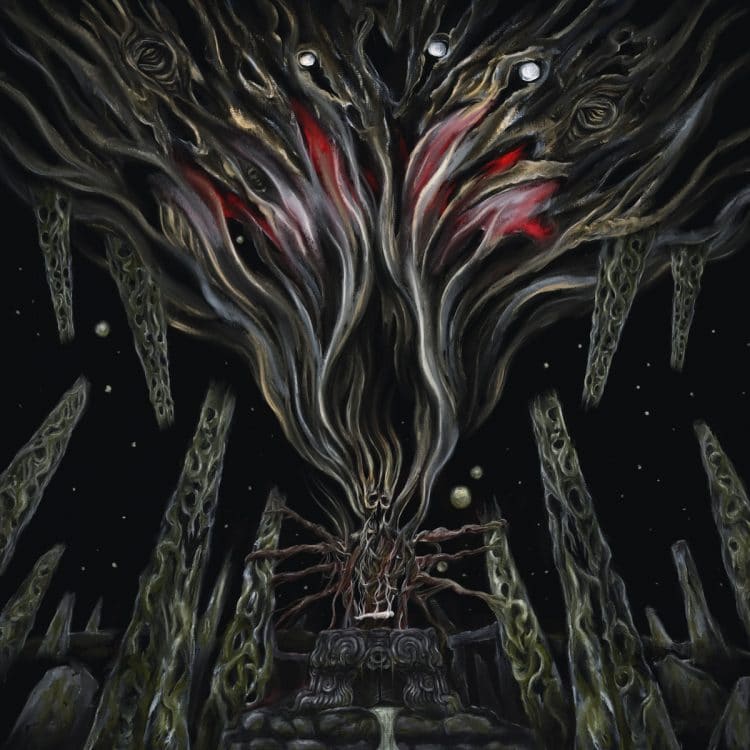 #1 EVAPORATED SORES: Ulcerous Dimensions
As we said, while the primordial ingredients that Evaporated Sores have used to synthesize their own aural weapon of mass extermination may ring familiar individually, the end result and the product as a whole is something that I've never personally heard before and which I am not sure had really existed at a form this defined and accomplished until now: industrial noise death-doom. On paper, it already rings like something awesome and potentially devastating but which apparently no one had fully attempted to conceptualize as a final product… until now. And the most striking aspect of the work is how accomplished and complete it feels, far from being an extemporaneous attempt and being the result of circumstance, "Ulcereous Dimensions" is a lucid and terrifying aural experiment gone totally wrong that has taken up a life unto its own, with all its moving parts fully developed and on full display working together to materialize a monstrous sound of almost implausible hideousness and of complete barbarism and inhumanity. Full feature HERE.