Rites of Daath Doom Spirit Emanation

Krakow, Poland's favorite sons return with a new name, Rites of Daath, and a new album, Doom Spirit Emanation, full of the kind of Death Doom that every true fan of guttural blackness craves. Formerly known as Cemetery Whore, the band has changed their name and dropped their overt Celtic Frost and punkish elements to embrace a darker, more Death approach to their new tunes. This is an aspect that informed their former band but here they fully adopt it, expand it, and claim it as their own.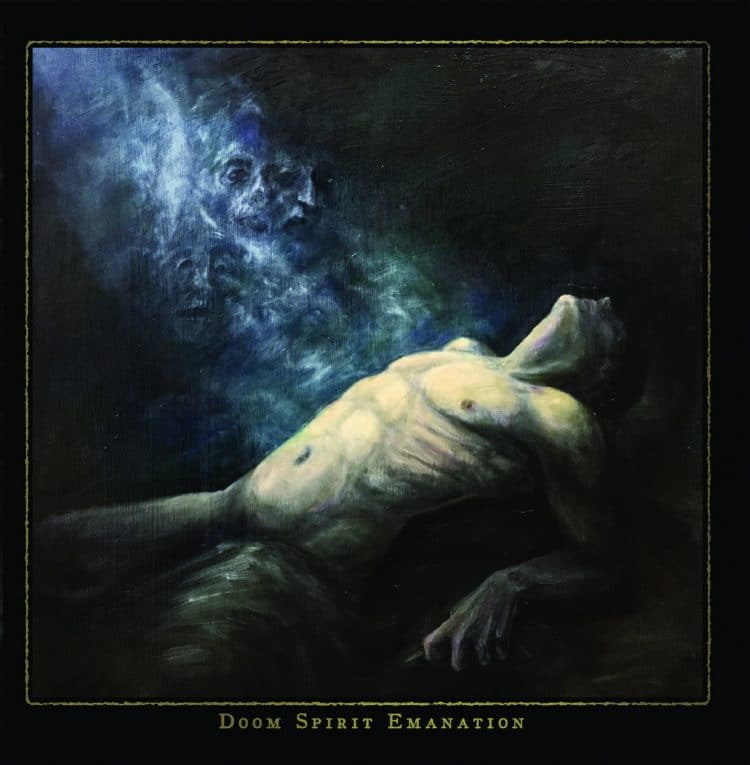 This is a feast for those who like their Death Doom as low-end as possible. Everything is dank, forbidden, covered in a dense, thick production. If you like something that sounds like it came from a dungeon, recorded by microphones stuck to stone walls covered in thick moss, you came to the right place. Opener "Doom Spirit Emanation" is your first glimpse at what this band has transformed into. It rages out, thundering and churning, fast and muffled, distant yet chilling, with little melodic touches that keep it from falling off the cliff into the abyss. "The Accursing Tongues" follows and it revives that punkish approach from their early days, but really, it's all swallowed by the damp blackness of the Death on display, the combination of the two elements combining to give this one a grand, epic, apocalyptic feel. "Shrines of Seclusion" is next and it rumbles, man, shaking the earth as it lurches forward, really getting into the Doom part of that groove. It's a track of pure isolation, a cry of loneliness and frustration, sorrow and damnation intertwining. "Primeval Depths of Chaos" is the true epic here, clocking in at over ten minutes in length. Relentless, crushing, it moves forward like a slow-motion landslide, burying the listener in throaty riffs and a darkness that can only come from the bottom of a grave. "The Chasm" brings the blastbeats back with a tribal feel, like a song a group of cavemen created beating on rocks and stones, hyping themselves up to go kill a giant bear. And closer "Mercurian Blood" just continues with the bludgeoning that "Chasm" started, threading all that Death and Doom with plenty of Black. This is the final cry of a doomed soul, the beating heart of the Reaper, come to claim his reward. There is no walking away unscathed.

Rites of Daath burst from the corpse of Cemetery Whore, shedding almost all of the Asphyx and Celtic Frost worship (it's still in there, but barely) and embracing a new darkness of Death and Doom that is both unsettling and refreshing at the same time. This is a band to keep an eye on. It will be interesting to see where they go from here.