#10 MELISSA S/T
Okay, punky black metallurgists, get ready to give a warm welcome—or perhaps even an infernal hail—to MELISSA. They're here to say hello from the gutters of New York (yes, I did recently watch the SOS docuseries, what about it) with their 5 track demo on FLESH PRISON, and you better take notice.
While bands like DEVIL MASTER have a take on punky black metal that leans towards melodic Japanese punk such as ZOUO and CROW, and bands like BONE AWL have a take that focuses on raw simplicity a la ILDJARN and RUDIMENTARY PENI, MELISSA's take on the black metal/punk sound is more informed by equal parts Deathcrush era MAYHEM and DARKTHRONE, and DRUNKS WITH GUNS (who the band is named for) and Landshark! era FANG. That is to say, this gruesome foursome oozes filth from every orifice they have. From the dirty tones, huge drums, frightening howls, and absolutely killer, tortuous riffs, everything about this tape screams sleaze and sacrilege. That, however, should come as no surprise, considering the pedigree of the members, who have been in bands such as CONDUIT, SAFE WORD, HANK WOOD & THE HAMMERHEADS, HÜSTLER, and others. 
By Joey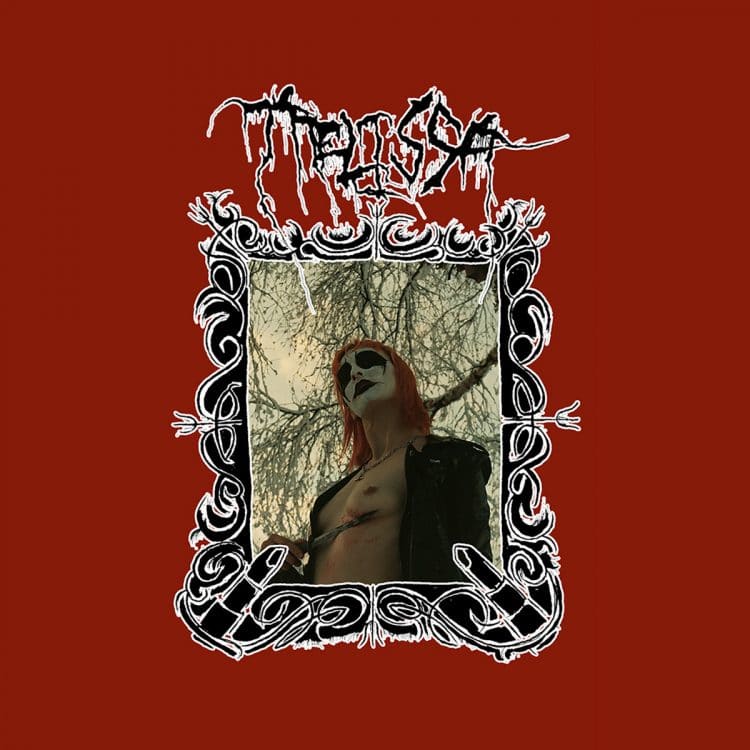 #9 ANTI-GOD HAND WRETCH
When I'm strong you tell me that I'm weak and to that, I say FUCK OFF. You say because I'm Black that I shouldn't be outraged at the existence of NSBM and to that, I say FUCK OFF. What is yours is mine which is why I wave the banner of Black Metal high because no racist dip shit is going to take my birthright from me! I'm Black so why the fuck should I not have a place at the sonic table of Black Metal? (If racists want to keep their scene White, change the name to White Metal).
I just had to get that off of my chest before I lace you with some game! Check out Anti-God Hand's new tape Wretch coming out on June 4th via American Decline Records. Every song is a black portal that will expand your reality. The layers of filth and empathy you'll encounter on this tape are thrilling. I can hear and see the ghosts of my past standing up against White Supremacy, holding a rebel's blade to the throats of my oppressors. Anti-God Hand's music reeks of victory for the downtrodden. Blast the song "Moss Golem" and tell me it's not a banger — if you do, your ears must be broken.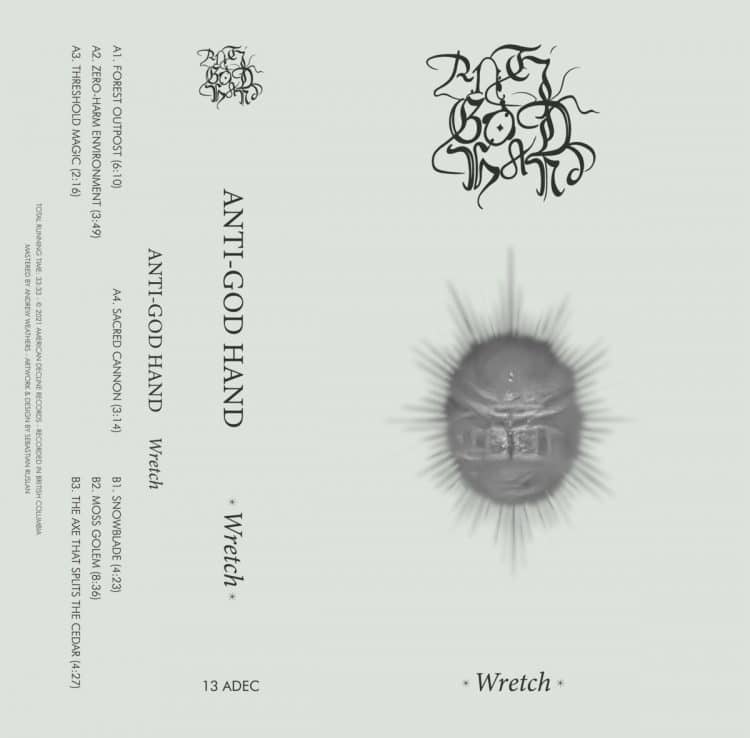 #8 Threshing Spirit The Crucible
You should be warned that this record will reshape the way you experience Black Metal and music itself. Open your mind and allow the sound that is Threshing Spirit to take over your reality! With every breath I take, I realize how important The Crucible is to me. The songwriting on this album is spot fucking on!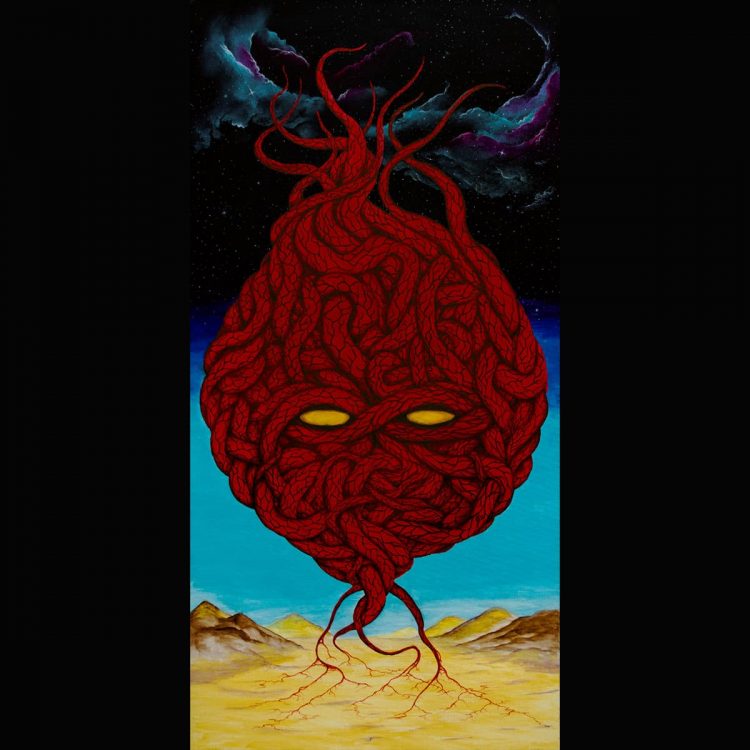 #7 VIDE / BLOODNUN Beneath The Unholy
It's so on and I'm beyond stoked to share with y'all one of the raddest splits of 2021, straight up! Both Vide and Bloodnun have united for this masterpiece Beneath the Unholy. This record is coming out on the always-on-point Jems Label! You can call this Black Metal, but I call it Black Soul music — it makes the darkness in my soul do backflips of JOY!
BLOODNUN kicks of with the slow lurching song "Let The Moonlight Be My Guide" that will shower you with a majestic morbid melodic downpour of sonic emotions. This band's songs almost bring me to tears because of the empathy their songs evoke. Next up is "Blood Altar" and it rocks non-stop — something about it sounds like it's a perfect anthem for Halloween. To say I'm excited about this record would be an understatement. BLOODNUN did not waste a moment on Beneath the Unholy. You will hear agony on these songs but it's the beautiful chaos you feel with each listen that will have you coming back again and again!
VIDE's track "Desolate" is a macabre blowout dirge anthem painted black by its unrelenting Death Rock vibe! What really gets me hyped about this project is the creative freedom that each composition is created with. Yes VIDE is a master at manifesting Black metal death hymns but his music is full of cryptic sonic portals that will enthrall you with each listen! When you plug your reality into the deranged song "Shed," you will say to yourself, VIDE is rad AF! This split only proves why this is one of my favorite bands creating music right NOW!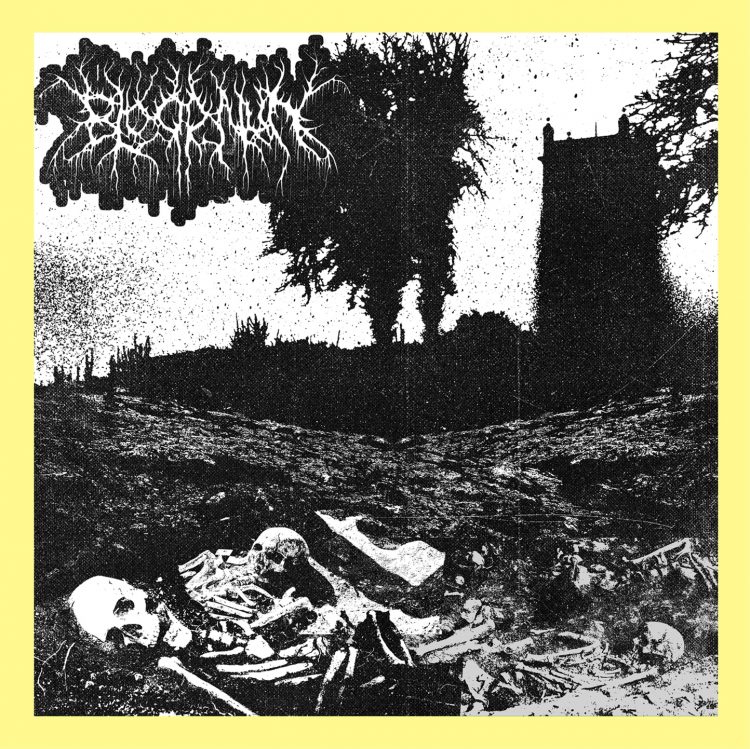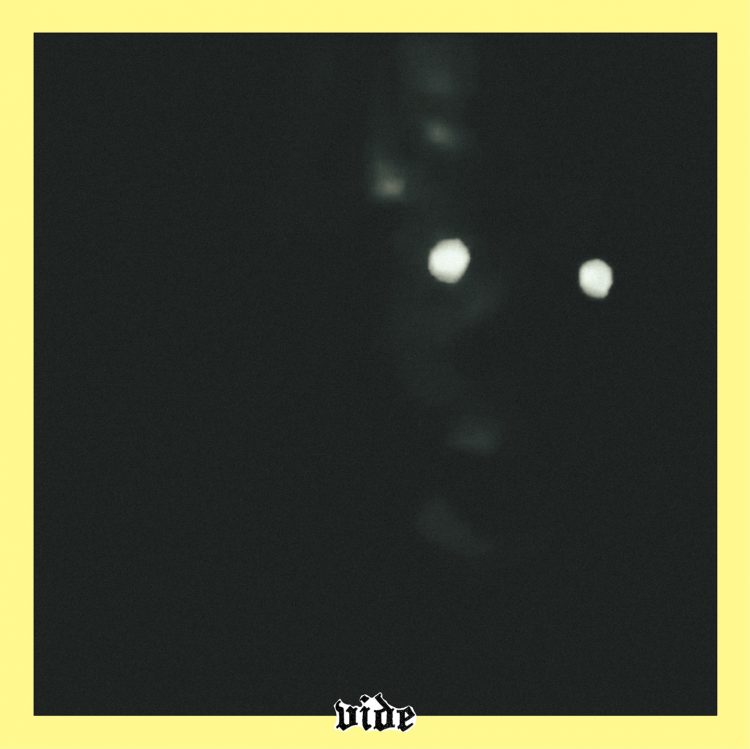 #6 VESSEL OF INIQUITY The Doorway
Are you ready to hear the universe through the torment of Vessel of Iniquity's new album The Doorway? As you enter this record you will feel an overwhelming sense of dread and mind-numbing thoughts of bewilderment. This project pushes extreme sound to unknown spheres of sonic storms that reign down upon you with each second you are walking through The Doorway. I must say that the atmosphere you will encounter is thick with pulverizing moments of despair. What really strikes me about this offering is how Vessel of Iniquity creates caverns of audio filth that will leave your thoughts floating away on clouds of blackened empathy. This fact is so evident in the title track, or on songs like "Self Not Self," where the brutality is not something that is outside of us but in our own minds. Call me weird, because I find the sounds of Vessel of Iniquity's The Doorway to have an almost meditative quality. I have so much respect for this project and it's an honor to be able to share my feelings about it and I hope it slaps for y'all just as much as it did for me!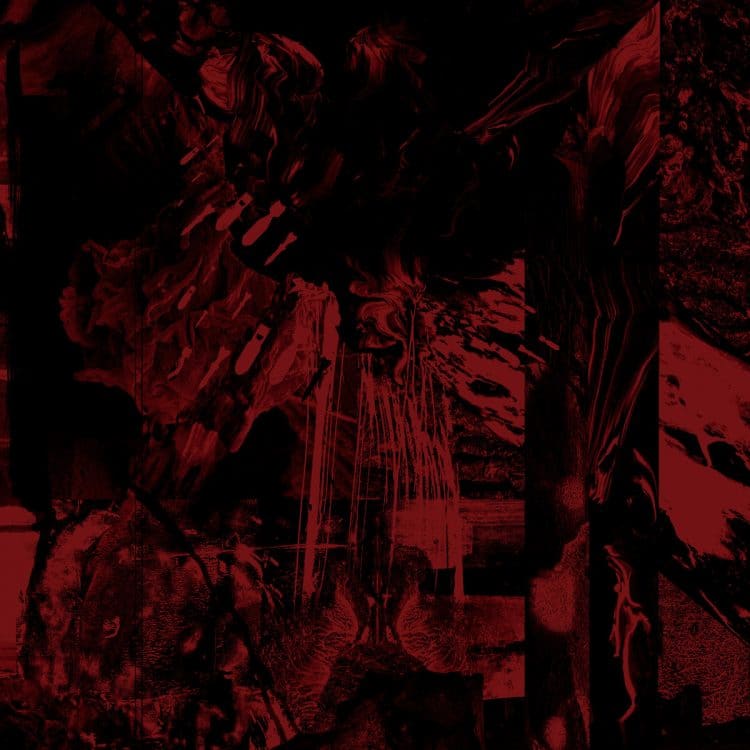 #5 ANNIHILUS Follow a Song From the Sky

1. The Grand Illusion
The grand illusion here is that you're about to listen to a black metal record made by someone who doesn't worship Satan or burn churches or go out in public in corpse paint or anything like that. That's the message of the song: you wanna call me a poser? That's fine. The two-handed crash-cymbal accent section at the very end is my hat-tip to Abe Cunningham, one of my favorite drummers of all time.
2. Twist Ending
I'm a sucker for a big, fat, slow, sad song, so this is my take on one of those. The lyrics are kind of a retelling of Tom King's Mister Miracle run from 2018, which is just an absolutely gutting, heartbreaking "superhero" story.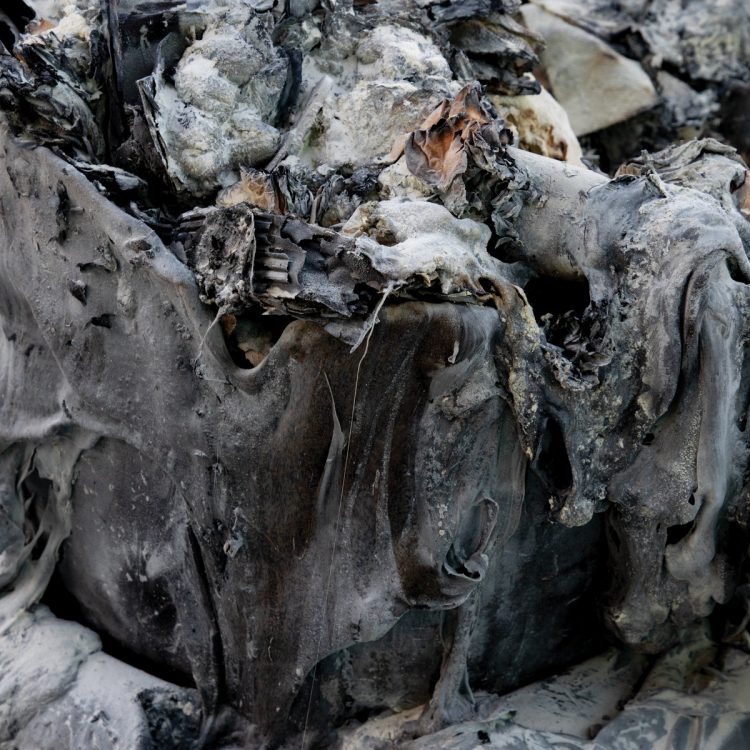 #4 LIONOKA Tides of Triumph
Out of pain and trauma, art is born! Out of the celebration of ourstory and the beauty of our past, art is born! As an African descent whose ancestors were stolen and enslaved by the horrors of white supremacy, forced to build this country, I know pain. Before Africans were raped and tortured in the Americas, racist white people began the physical and cultural genocide against the Indigenous peoples of Turtle Island. The enslaved Africans and Indigenous peoples unified against their common oppressors on many levels. They cohabitated and intermarried, and even formed tribes such as the Seminoles in Florida. I can look to my own great-grandmother Clara Amanda and see that she's of both African and First Nations heritage.
I needed to put this all into perspective because it's why I feel like the new LIONOKA album Tides of Triumph is one of the most important Black Metal/Folk records made in recent times. It's not because of pain, it's because it's a celebration of the story of the Pasqua-Yaqui tribe, sonically and lyrically. From the very first song, "Many Faces of the Great Spirit," you'll realize you're in for a very special and sincere ride. I love how at times beautiful sonic texture will be weaved with a totally scathing texture. The instrumentation that's used to create Tides of Triumph is so spot on that it leaves me almost speechless. The opening of "The Way of Divine Destinies" makes me think about the vast lands that were stolen from Yaqui peoples, but out of this sorrow comes a really moving song that in its own way very uplifting. This album wasn't created to fit into a scene, this album was manifested because of the eternal creative light that is burning inside of its creator. We are born out of pain, but it's up to us to celebrate our spirit and not let anything or anyone dim our light! I want to salute LIONOKA for sharing with the world his vision of Tides of Triumph, because it's a victory for us all. Thank you.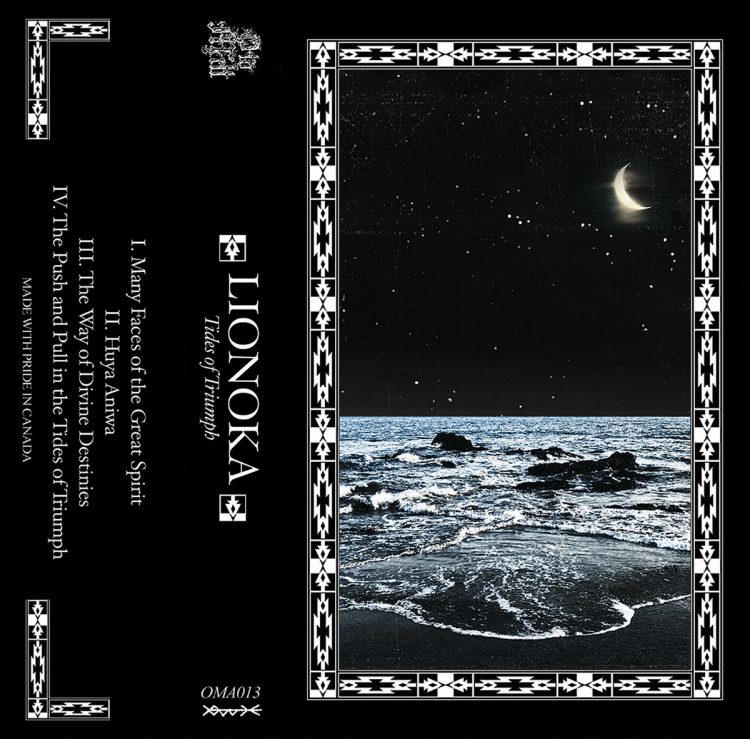 #3 SPIRE Temple of Khronos
SPIRE is, or was, a great atmospheric black metal band whose past pinnacle was the 2016 debut LP "Entropy", a masterful work of "doomed" mid-tempo ambient black metal that bridged various interpretations of the genre, ranging from Hate Forest to Craft, to Walknut to even more droney and abstract black metal in the vein of Urfaust, Darkspace or Ruins of Beverast. Fast forward six years, and not much of that is left, if not, the distant fading echo of black metal weeping in the dust of a future that is millennia ahead of it and us, as its soul is eradicated from our plane of existence and catapulted far into a future unknown where it will live again incarnated into something new, unseen, unknowable… Gone is the standardization and every recognizable cliche' the genre demands to be credible and recognizable, replaced by a futuristic and awe-inducing cinematic kaleidoscope of sound that surrounds you and makes your imagination spin out of control like the score to a sci-fi movie that has never, and probably will never exist, but which you can almost see, deep inside your mind. Gone is the familiar black metal "haze" of purposely foggy production that clouds the senses, welcomed instead is a new and unseen clarity that pierces the mind and splits it open like… an arrow, loosed into the unknowable void….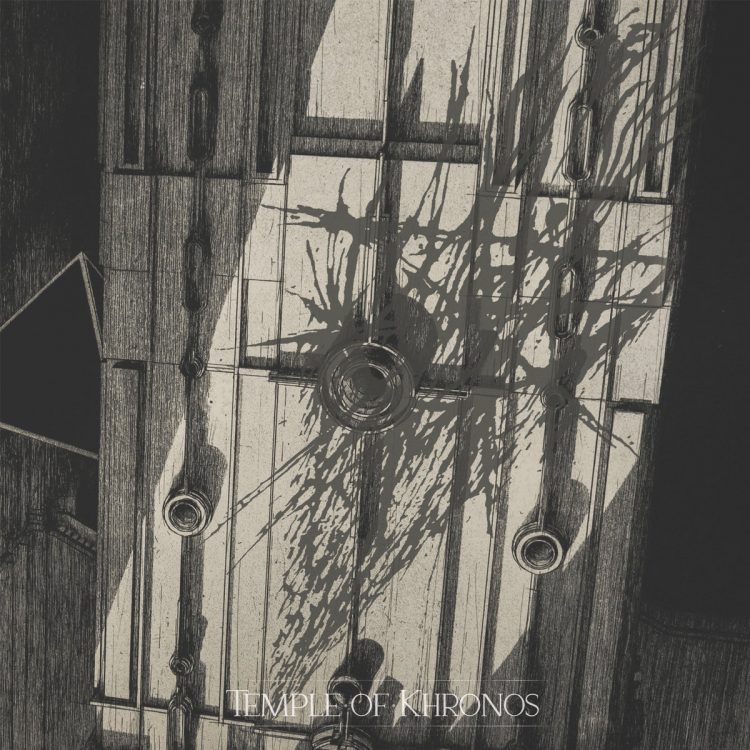 #2 SPECTRAL WOUND A Diabolic Thirst
When you first hear Spectral Wound's latest album, you can't help but feel like you've been strapped to a pale horse barreling towards the ends of the earth. After only a few seconds, you're locked into an unrelenting sprint that hardly wanes over the course of A Diabolic Thirst.
Although the band is clearly paying tribute to its tremolo-picking forefathers, Spectral Wound does far more than hurl you headfirst towards your imminent demise. Their melodic guitar work elevates the listening experience to moments of transcendence and leaves you with earworms that writhe through your skull for days to come. The anguished vocals elevate and propel each song rather than seep into the mix. The production is built on a foundation of raw black metal, but the recording feels balanced as each instrument has room to breathe. In this case, that means gasping for air as they all charge forward at a dizzying pace.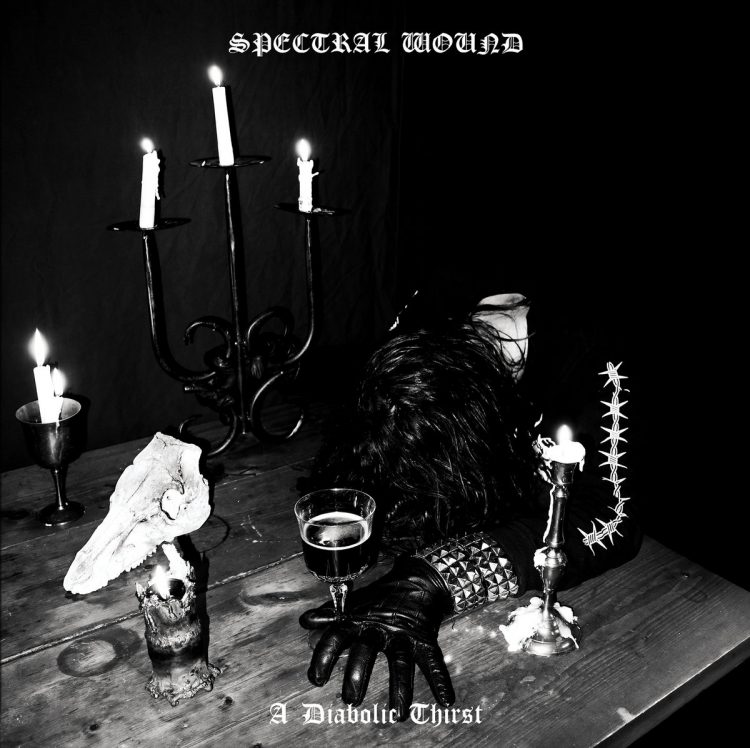 #1 GRAVPEL 𝕻𝖔𝖜𝖊𝖗 𝖙𝖔 𝖙𝖍𝖊 𝖋𝖎𝖑𝖙𝖍𝖞 𝕸𝖆𝖘𝖘𝖊𝖘
A blunt force assault of uncompromisingly loud and raw aggression, Gravpel returns to the origins of the genre. In times where black metal is mainstream, atmospheric or even avant-garde, this five-piece demolition squad aims to bring the danger back! A violent punk show and a finger to the face of all the miserable right-wing and NSBM shitheels trying to claim black metal for their ideology!
Power to the Filthy Masses is a forty-minute record featuring eight pleas for change, resistance, and action, a relentless assault on old morals and encrusted ideas of supremacy and imparity. It is the blunt, brute parole of the coming insurrection.