#10 OHYDA Pan b​ó​g spe​ł​ni wszystkie pragnienia lewak​ó​w .​.​.​i dojdzie do katastrofy!
Hell fucking yeah, I'm here to tell y'all the OHYDA album Pan Bóg Spełni Wszystkie Pragnienia Lewaków​.​.​. I Dojdzie Do Katastrofy! is way freaking beyond fire! Since I first heard this band I have been a HUGE FAN! I can say it even louder now — I'm still a HUGE FAN! Every second of this album is dripping with raw aggression that will get you energized for sure. OHYDA has a sound that is all its own, which is why everything that they release is top-notch. This band has a message of social justice that I can relate to 100%, plus they create music that is extremely creative!
Imagine if Flipper, Hawkwind, and Discharge decided to unify for a record — it still would not come close to the masterpiece that Pan Bóg Spełni Wszystkie Pragnienia Lewaków​.​.​. I Dojdzie Do Katastrofy!. From the very first song, "Pasożyt," you realize OHYDA is back with pure PUNK Glory. I want to salute them for manifesting another banger and it's our pleasure to share this record in full with y'all below!
Released June 24, 2022, via LA VIDA ES UN MUS DISCOS.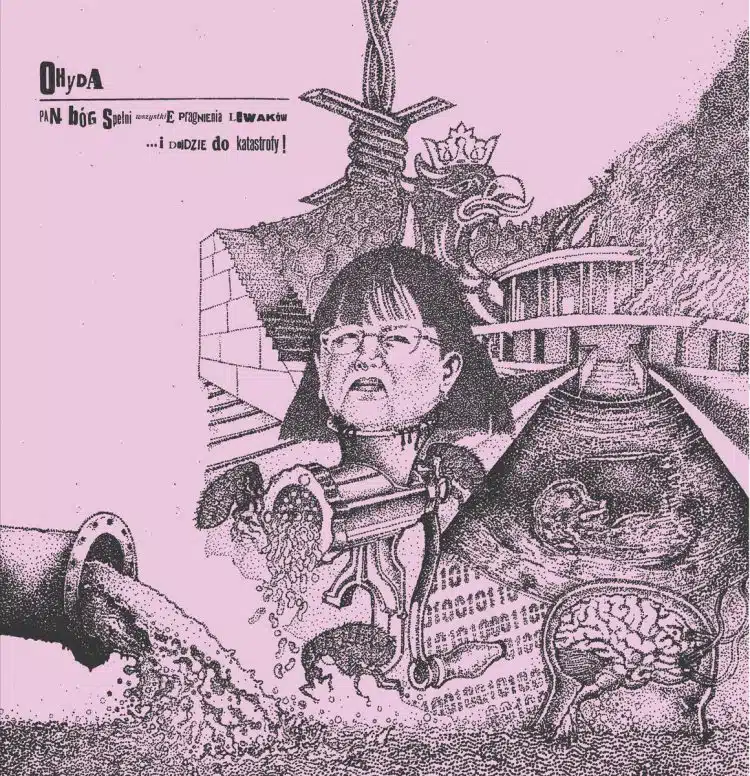 #9 Straw Man Army SOS
What the buck when I first heard Straw Man Army I said to myself that this band rules! Listening to their album SOS reminded me of when I heard the anarcho-punk Wessex '82 comp for the first time. What I love about this band is how they are creating songs within their own song structure. Straw Man Army has looked towards the past only to push us to the future. They are turning the world on to what's happening on the streets of NYC through an anarcho-punk lens.
Released April 15, 2022, via LA VIDA ES UN MUS DISCOS.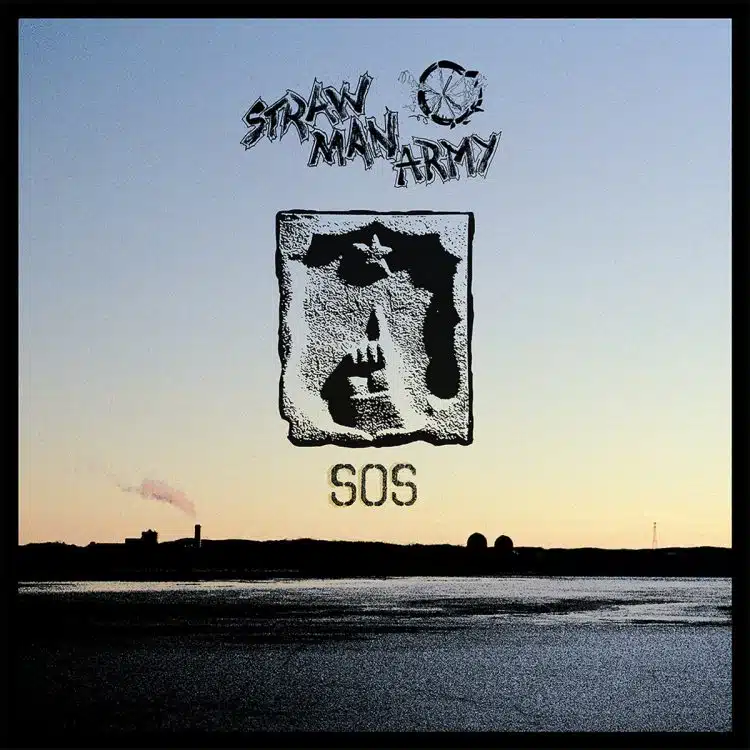 #8 SMIRK Material
Hey, have y'all heard the new record from SMIRK? If you haven't had the chance to sit down and marinate your soul in Nick Vicario's noise punk waterworld, now's the time to do it. It's fast and fun, uplifting and melancholy, firmly rooted in California rock, and floating away in some spaced-out future. "Revenge" feat. Iphigenia Foie makes me feel like an 80s kid who just accomplished her life goal of stepping into their TV. This record is angular and melodic all at the same time. Material is punk like being pissed at the stupid world and laughing at it at the same time.
Released November 18, 2022, via Feel it Records.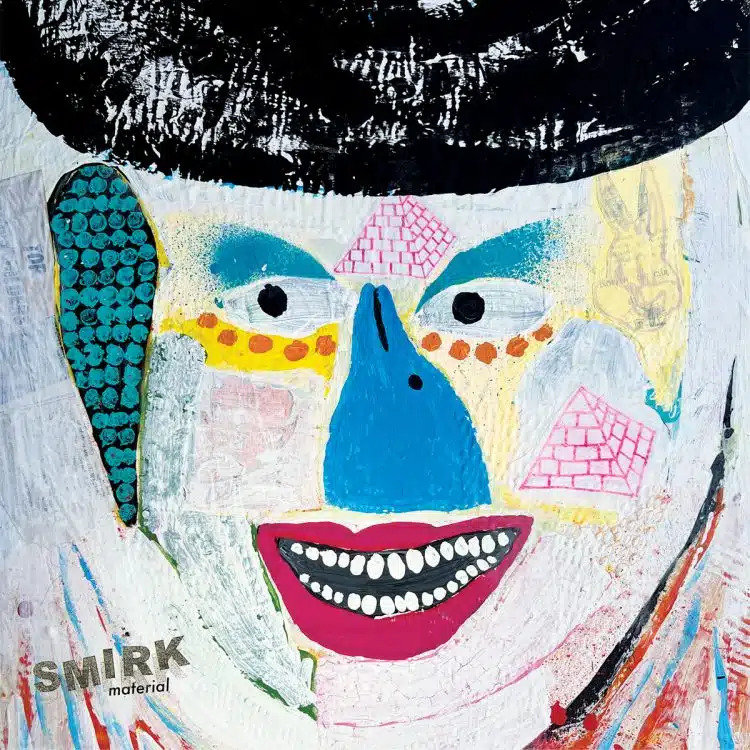 #7 BASUKO S/T
I have a feeling that my new favorite Hardcore Punk Band BASUKO might end up being y'all's new favorite Hardcore Punk Band as well! I can't stop listening to their debut because it's sonically addictive. All of their songs charge their way into your reality and explode into HUGE Punk eargasms. When I hear songs like "Standard" I say to myself, has this band created the sickest debut of 2022 or what?? I don't know yet, but I will say that BASUKO is a band that y'all should watch because they are gnarly! The musicianship y'all are going to experience on this record will push your wig back for sure. This band's music is super intense but also full of aggressive RAGE that I can't get enough of! "High Functioning" is a Hardcore Punk anthem that has a breakdown in it that makes me happy to be alive! BASUKO makes aggro jams that Punks totally lose their shit to, and I'm down for the get-down! Read the full feature HERE!
Released August 20, 2022, via To Live A Lie Records & Under The Gun Records.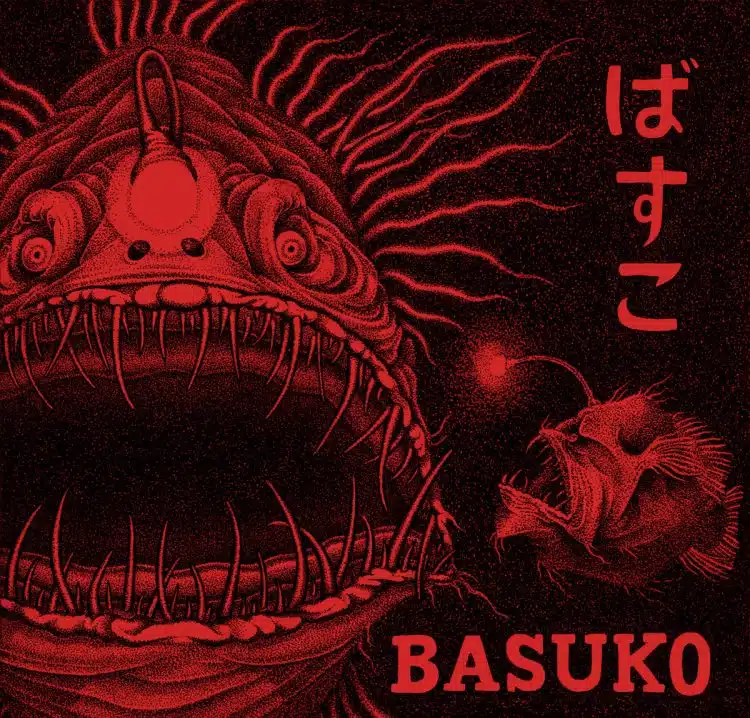 #6 PERSONA Free Your Mind!
PERSONA Free Your Mind! the album is FUCKING John Blaze in other words it's SMOKING FUCKING HOT! Every track on this record is a banger. I can't help but think of the gritty streets of NYC as I blast this joint. This band's songs are underground anthems that are dripping with reverb plus real angst! While bumping Free Your Mind! you can't help but hear the band's unhinged passion. Yo PERSONA I want to say thank you for manifesting an unreal collection of Punk songs that matter!
Released July 29, 2022, via Iron Lung Records.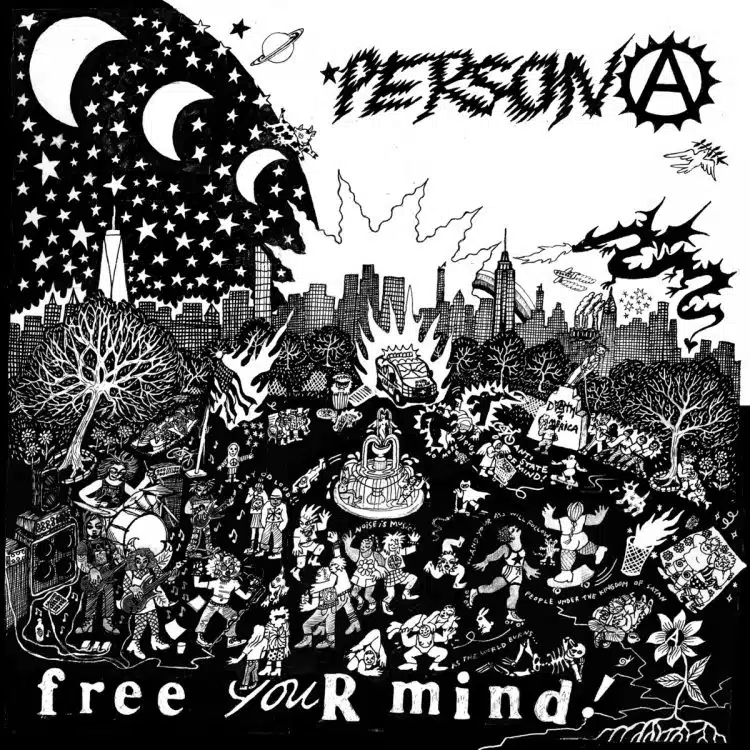 #5 LONG KNIFE Curb Stomp Earth
I've felt the infectious energy that LONG KNIFE brings, and it ain't pretty. They're one of the few bands I've seen that really, truly made me want to break shit and start a fire inside a venue. There's something about the way their raging, intoxicating hardcore sound interacts with their messages of societal breakdown that reminds me I'm sick of hearing the same bullshit controlling rhetoric over and over again. I wish I could go celebrate Queen Elizabitch's death at a Long Knife show, I'd be among kindred spirits for sure. I know I wouldn't have to sit around listening to brainwashed sheep lamenting the loss of the head colonizer in charge, fawning around her family's feet like the scum we all are to our oppressors! Read the full feature HERE!
Released August 7, 2022, via Black Water Records.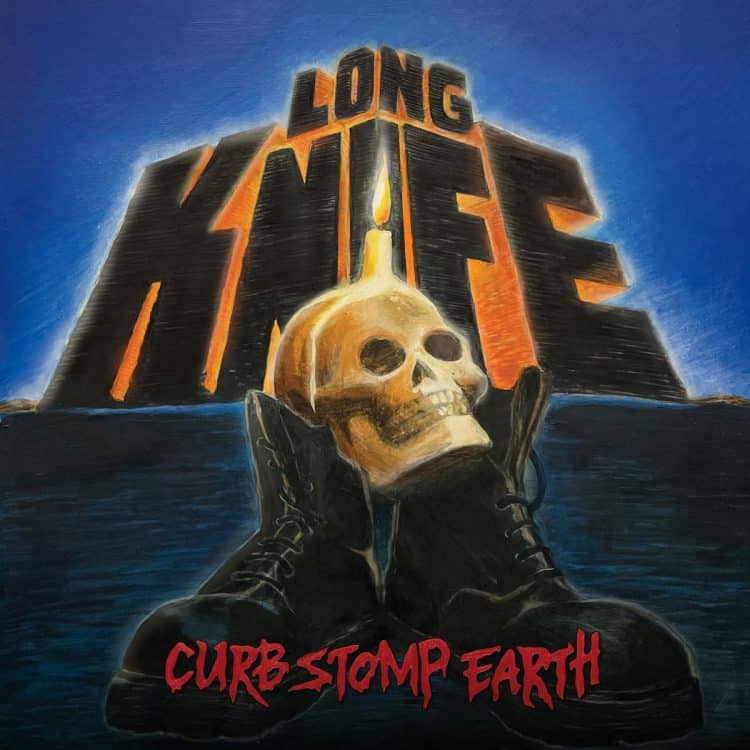 #4 BALCANES Gloria Eterna
Let me just start this by saying that if you're looking for the real deal in terms of noise rock, BALCANES is a band you need to hear. And when I say "real deal," I mean none of that 90s grunge or alt-metal shit, but a true melding of post-punk and industrial/noise to create something hypnotic, unsettling, and powerful. Ever since their first single in 2014, BALCANES has been purveying heavy, disturbing music that can serve as a soundtrack for industrial capitalist decay. On their new LP, entitled GLORIA ETERNIA, they've pushed their sound even further, and the result is nothing short of stunning – stunning in a way that's closer to the way headlights render a deer frozen in its tracks. Make no mistake, this music is ugly and damaged, like a dilapidated factory, ready to collapse at any moment. Written by Joey read the full feature HERE!
Released September 30, 2022, via Màgia Roja, Humo Internacional, Flexidiscos y Pifa Records.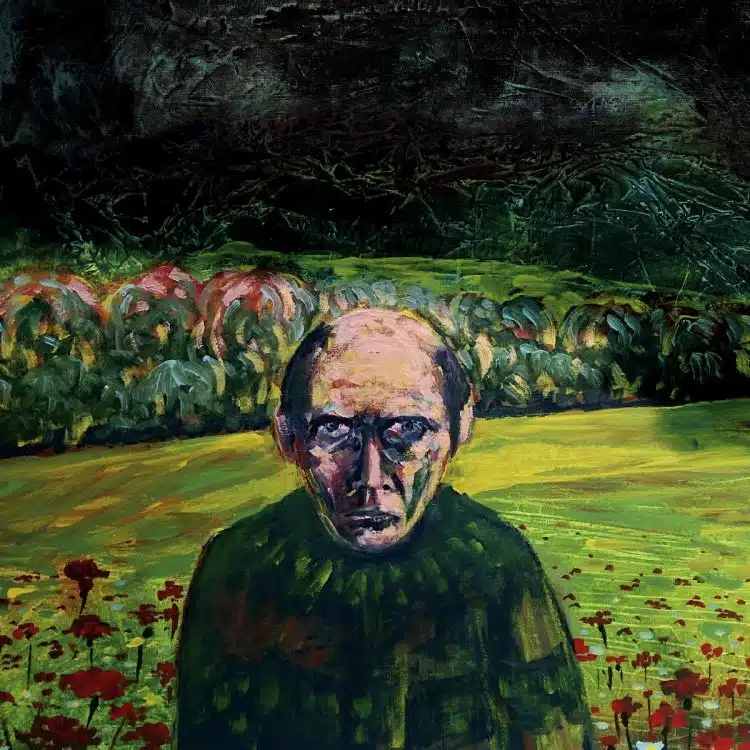 #3 UPCHUCK Sense Yourself
If y'all don't know now you know that the new UPCHUCK album Sense Yourself is straight FIRE on ALL LEVELS!!! This band has created one of my favorite Punk Records of all time. So many of the anthems give me the chills and go deep into my soul! Their song "Face card" is a powerful AF SMASH HIT! Lyrically, it's spot on and the music is fucking magical. Not only does KT the vocalist deliver on this song, but they come with it on every song. Imagine if Stiff Little Fingers, X-Ray Spex, DK's, Talking Heads, and Neneh Cherry came together to do a project the outcome might sound something like Sense Yourself. Read the full feature HERE!
Released September 30, 2022, via Famous Class.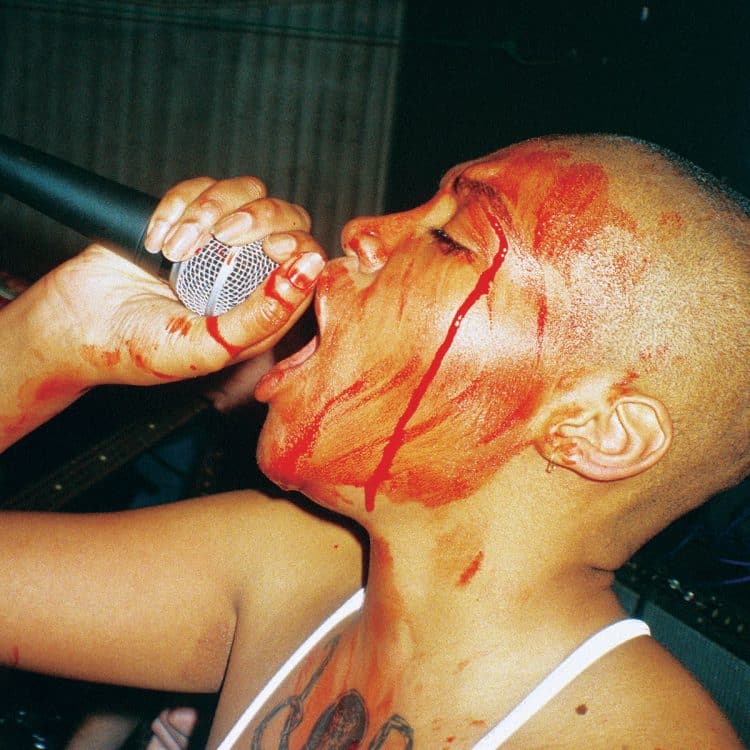 #2 SHOW ME THE BODY Trouble The Water
These days of hate, I search for truth! These days of hate, I search for truth! These days of hate, I search for truth!
These are lyrics from the new SHOW ME THE BODY song "War Not Beef" from their brand new album Trouble in the Water. I can't front — I really love this record on so many levels! Lyrically, this band waves their NYC flag high but it's only for those that know the truth. "Bowery ain't just a fucking street" are words that touch on the culture of the Lower Eastside and how the whole hood is being lost to gentrification. Culturally speaking, the class war that is taking place all over NYC is stripping all of the boroughs of that energy that makes them special. SHOW ME THE BODY is capable of painting a portrait of what really happening to the everyday people in the city. What's important to note is that it's the displacement of locals is happening all over the world. Read the full feature HERE!
Released October 28, 2022, via Loma VIsta Recordings.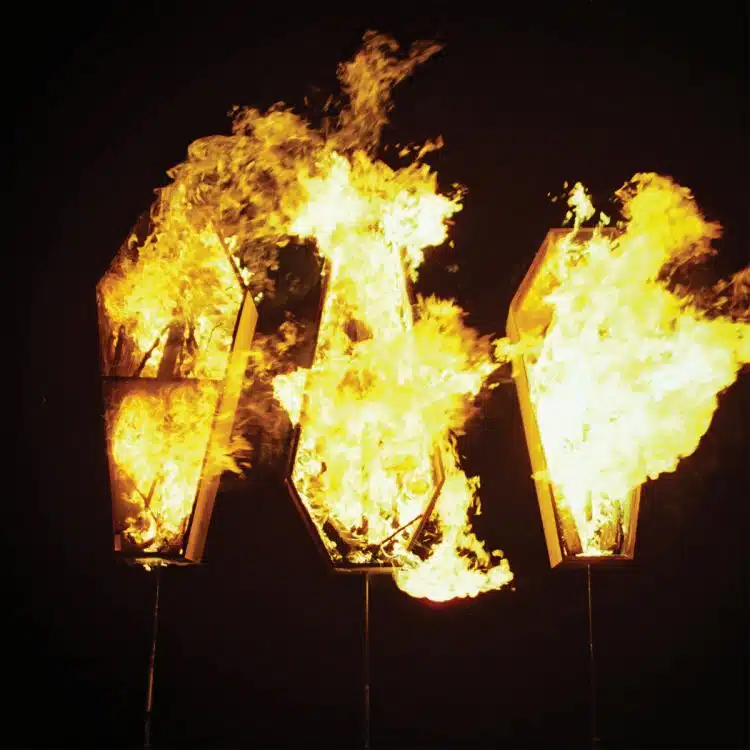 #1 BAD BREEDING Human Capital 
From the 1st time I heard a song from the band BAD BREEDING, I was a fan. Now after reading their interview, I might be a stan. This band's music and message speak not only to the 14-year-old Peace Punk me, they speak to who I am now and who I have always wanted to be. BAD BREEDING's new album Human Capital is one of the most important records created in the past decade. I want to say thank you to the band for taking the time to answer our questions in such a thoughtful and honest way. I also want to thank Jensen over at Iron Lung Records for being a lifer at standing up for truth and rights. Big up to One Little Independent Records for doing what you do for decades. Below is our BAD BREEDING interview, which happens to be one of my favorite interviews of all time! Read this AMAZING Interview HERE!
Released July 8, 2022, via One Little Independent Records and Iron Lung Records.