#10 HOLY DEATH Moral Terror
It's time to tune your mind into the unholy frequencies of Holy Death! Get ready to channel some morbid rage when the sickening riffs start to course through your veins. Read the full feature HERE.
Released August 19, 2022.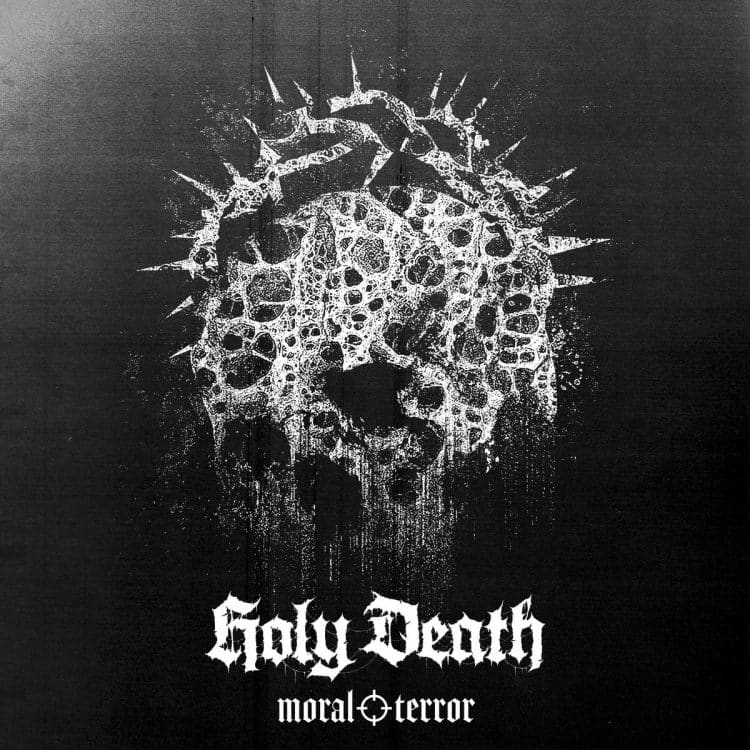 #9 SLIMELORD INSURMOUNTABLE PERIL
WTF SLIMELORD's INSURMOUNTABLE PERIL tape is a two-song blast of filthy grimness! Their songs ooze Death in your eardrums with each listen! I'm super stoked to hear more from this band but for right now I will keep INSURMOUNTABLE PERIL on repeat! ALL HAIL SLIMELORD!
Released April 14, 2022, via Dry Cough Records and Sewer Rot Records.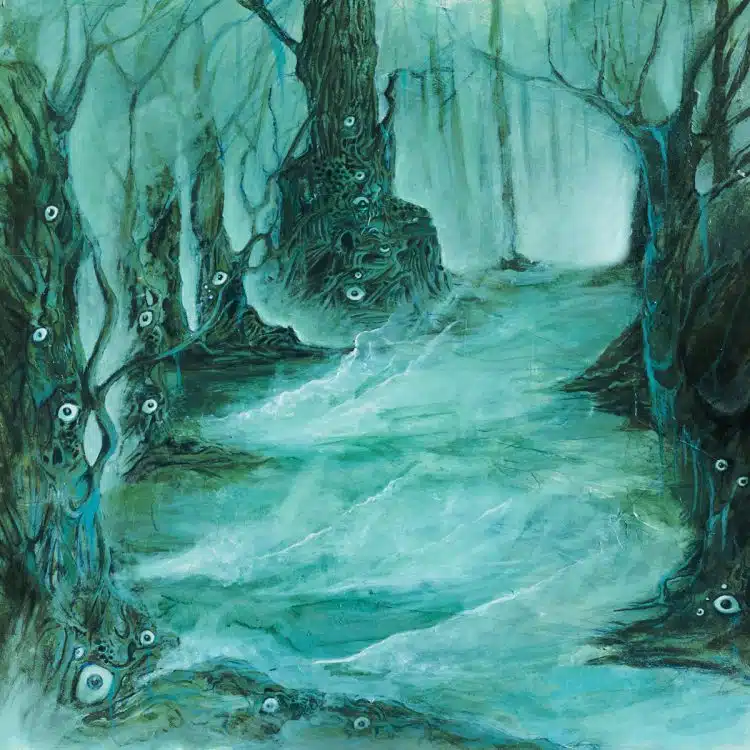 #8 BLACK WOUND Wither
Fuck whatever you are listening to and plug yourself into the amazing DEATH DOOM of BLACK WOUND's Wither. I know that this offering is only two death hymns long but trust me it's epic! Their song "Ocean" is an 11-minute-long master class in the genre and bangs on so many levels!!!
Released June 30, 2022, via Dry Cough Records.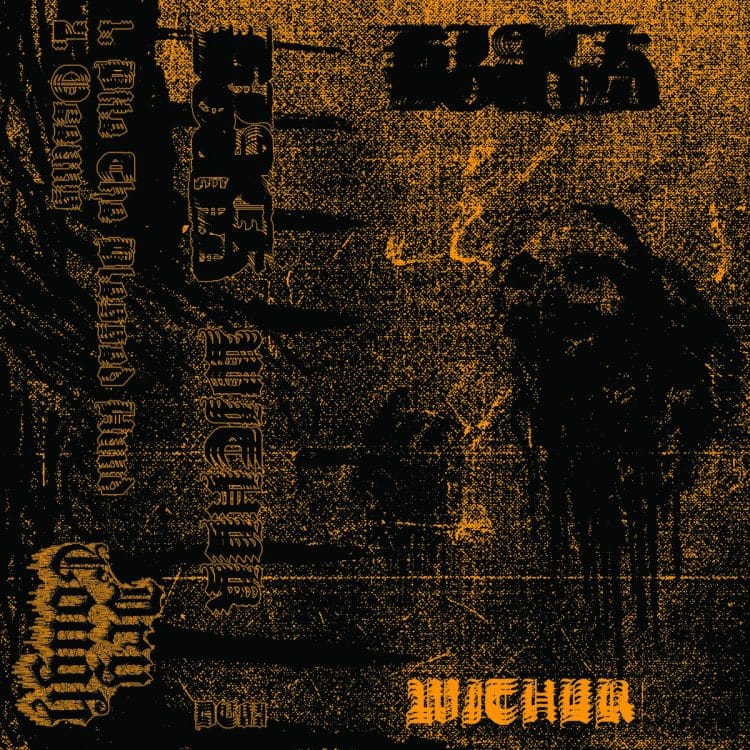 #7 Profane Ruination Demo
Without any listener's consent whatsoever, the opening track "Morbid Asphyxiation" is all of a sudden in the middle of utter chaos. I swear to you, somehow this demo doesn't even start…have a listen and you'll see what I mean. I love the lack of fluff on this thing, though. From the second it starts, there is an absence of bullshit. Evil riffs and guitarist/vocalist Brandon Love's gutturals take me right back to Barnes-era CANNIBAL CORPSE. Written by John Hoffman — read the full feature HERE.
Released January 19, 2022.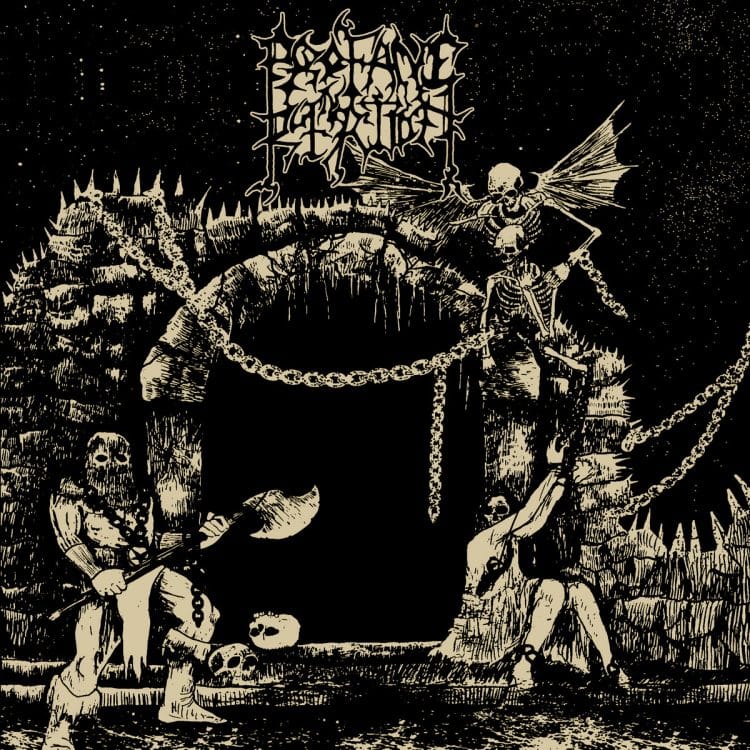 #6 HARVEST GULGALTHA Ancient Woods
This fucking beyond awesome HARVEST GULGALTHA is back with a new album entitled Ancient Woods. I can't front, this band deserves all of the shine that they get because they are that sick!!! Their brand of Ritualistic Death-infused anthems is fucking hypnotic and almost transcendental. When I listen to this band, I can't help but say to myself how awesome they are. HARVEST GULGALTHA songs will seep deep into your blackened soul!
Released November 11, 2022, via 𝐆𝐨𝐝𝐳 𝐎𝐯 𝐖𝐚𝐫 𝐏𝐫𝐨𝐝𝐮𝐜𝐭𝐢𝐨𝐧𝐬.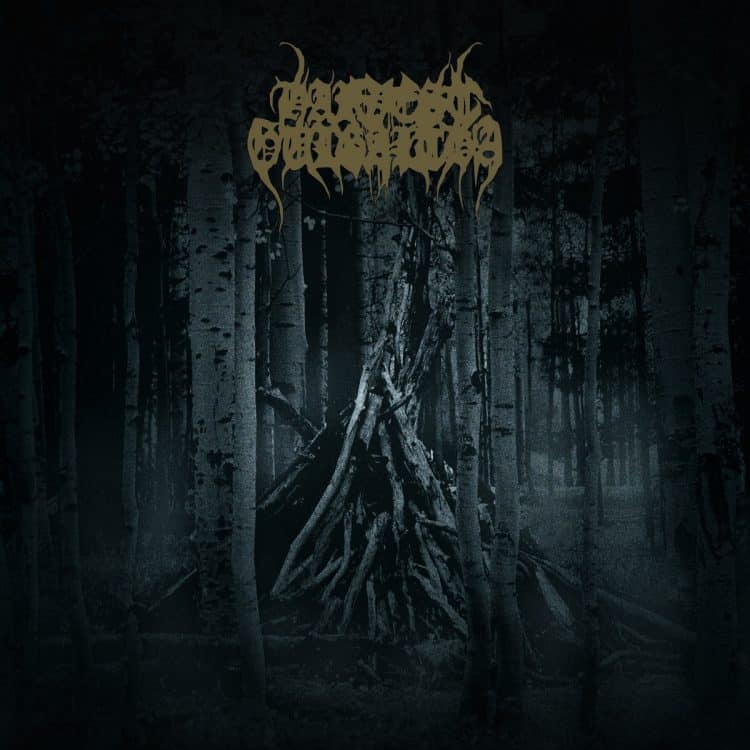 #5 WORM Bluenothing
As the world spins on its axis of nothingness the majestic sounds of WORM's Bluenothing are healing my inner mind. This band creates the kind of songs that will stay with you for decades to come. WORM manifests sounds that are a perfect balance between light and dark. I find that my imagination is empowered by the sonics of Bluenothing.
Released October 28, 2022, via 20 Buck Spin.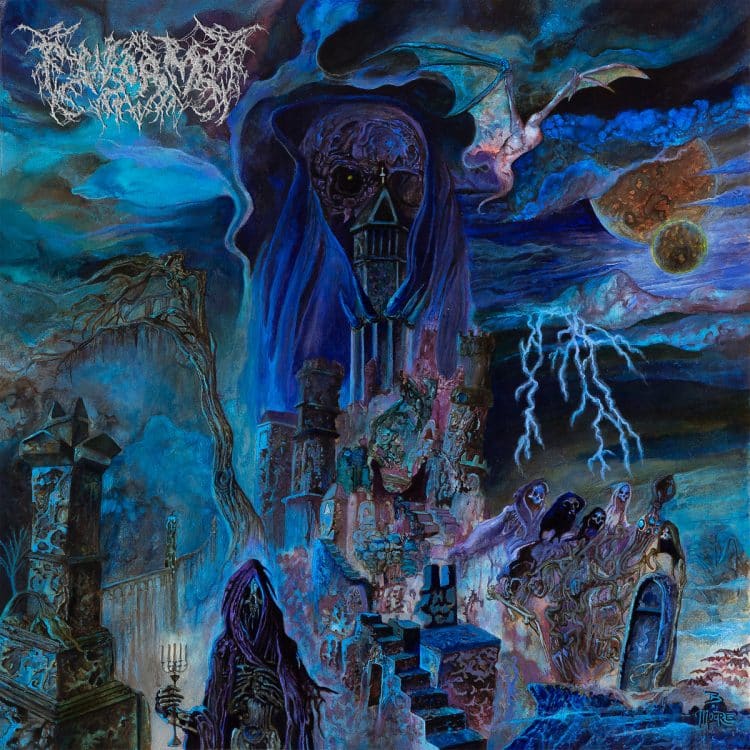 #4 DEAD VOID Volatile Forms
Deep deep down in the caves of DEATH DOOM lives the new album from DEAD VOID entitled Volatile Forms. Unholy hell yes, when I heard this band's demo years ago I knew they were the bomb. Now their full length only proves they are even sicker than I first thought. Join me as I celebrate the DEATH DOOM Warriors DEAD VOID!
Released September 15, 2022, via Dark Descent Records and Me Saco Un Ojo Records.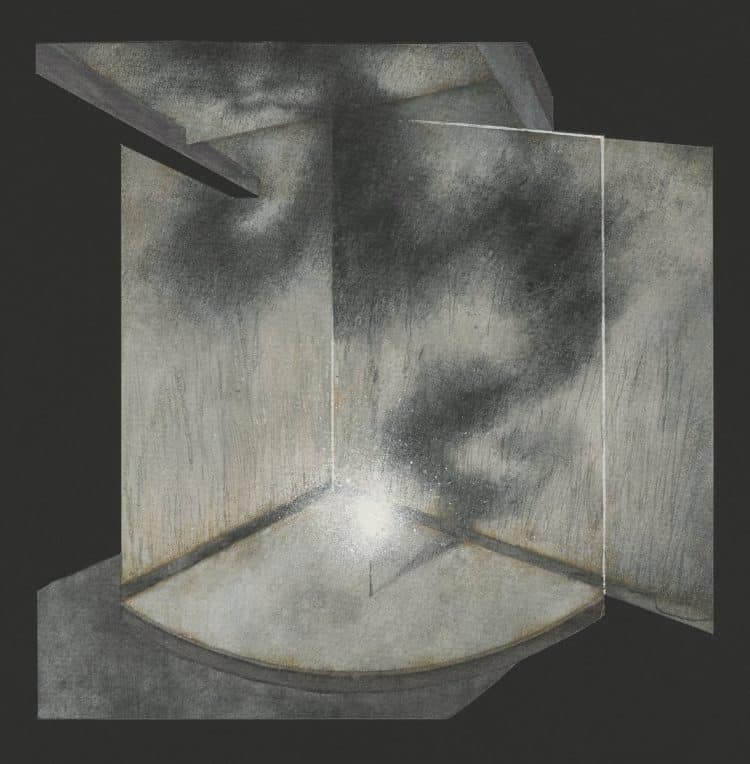 #3 INNUMERABLE FORMS Philosophical Collapse
Excuse me as I plug my reality into the Death Doom-laden world of INNUMERABLE FORM's new album Philosophical Collapse. WTF — every track on this album is a slow-moving whirlwind of sonic grim. What is really resonating with me is the tones that are manifested in this offering because they actually change your emotional makeup. INNUMERABLE FORM has injected loads of soaring heavy melodic peeks and valleys in this record. Blast their song "Built On Wrought" and y'all will hear how these warriors of Death Doom are bringing something new to the game. I can't front at times I feel like they have decided to shower us with the sorrowful energy of Funeral Doom. Songs like "Deified Tyrants" are massive portals of decay that are packed with fury and mournful beams of death. Read the full feature HERE.
Released September 16, 2022, via Profound Lore Records.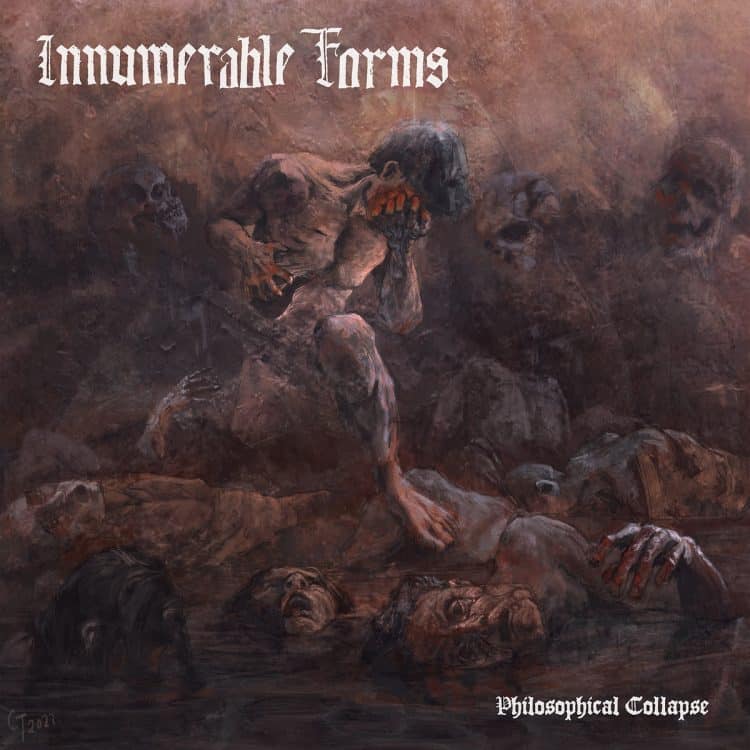 #2 BOG BODY Cryonic Crevasse Cult
It's fucking ON and I'm beyond stoked to write about the new BOG BODY album Cryonic Crevasse Cult. Every moment of this record stinks of beautiful sonic filth! Real talk since I first heard this band in 2018. They have been one of my favorite DEATH DOOM bands and still are! Years ago I wrote the below words and they still rang true to this very day!
BOG BODY lays downs the kind of murky muddy riffs that blind in a grim fog of death. When I listen to them and close my eyes all I can see is 100,000 of maggots eating away at decaying corpses. I know when I hear a band that is going to make a huge impression on the underground and BOG BODY is one of those bands!
Released May 20, 2022, via Profound Lore Records.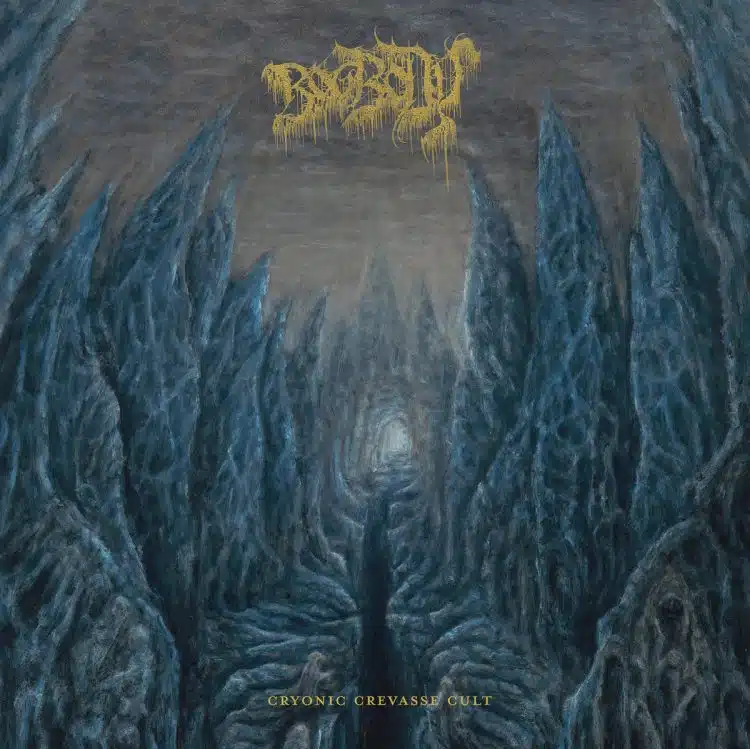 The opening track is called "Yaohuehuetl" and functions as a prelude, offering native drums and setting the table for what is to come. It is a ritualistic piece to put the listener into the mindset of the coming storm of blood and fire, a moment to pause and ready yourself. This segues right into "Tlatzintilli" which is pretty straight-up Death/Doom. Growled vocals, crushing, monolithic riffs, glacial pace. It's all there, executed with prime precision and grit. The song grinds and smashes, finding a groove about 2:30 in, adding some melancholic melody to the mix to keep it all interesting. Written By Kelly Hudson read the full feature HERE.
Released May 6, 2022, via 20 Buck Spin.