#10 PLAGUE ORGAN: Orphan
PLAGUE ORGAN is an avant-garde extreme metal hallucination from the Netherlands formed by Rene Aquarius of Cryptae, Dead Neanderthals, Imperial Cult, etc. on drums, vocals, and synths, and by sound engineer Marlon Wolterink on bass, synths, and vocals, debuting with their first album "Orphan", a hideous experiment of psychological aural horrors aimed straight at the listeners pineal gland to unleash a feeding frenzy of aural hallucinations that will devour the mind. It's anyone's guess where this band got its delirious, absurd, and diseased sound, as it's truly something completely unheard of and nearly impossible to categorize, but it draws its parasitic life from across an enormous spectrum of influences, as within the single guitar-less forty-minute sonic deformity that composes the album you will hear elements of drone metal, ritualistic black and death metal, industrial, dark ambient and surreal psychedelia being blended into a lysergic aural hallucination that will corrode your neurons. Full feature HERE.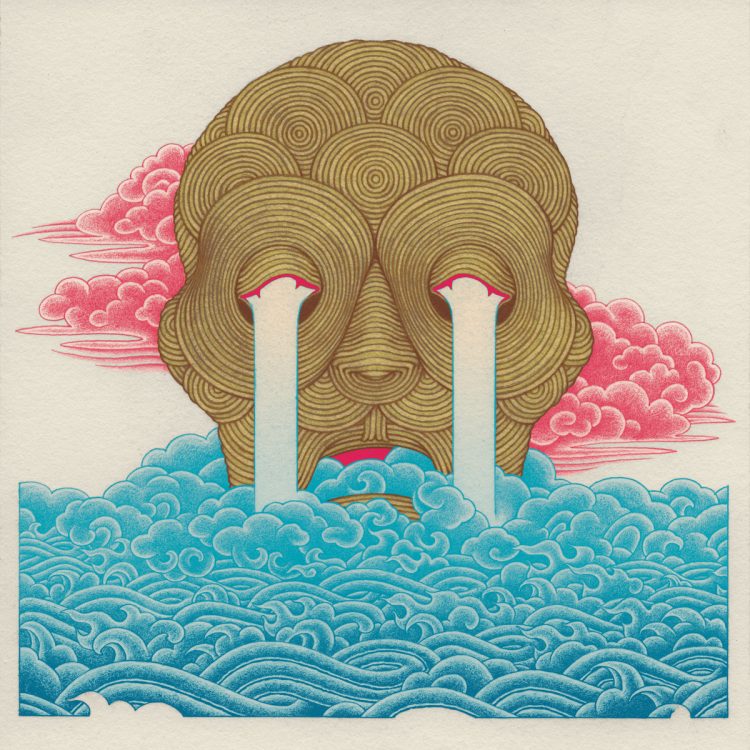 #9 MANY BLESSINGS: Emanation Body
From the depraved mind womb of Ethan McCarthy (Primitive Man, Vermin Womb) comes the seductively harrowing noise of MANY BLESSINGS! This is slow-moving sonic warfare on a cellular level, bringing thoughts both beautiful and disgusting to the surface of your consciousness. Today we're excited to be sharing the track "Pandæmonium" off the forthcoming release Emanation Body, descending upon us on May 29th via Translation Loss Records – pre-order it right here. Ethan says that this track is what the erosion of your mind sounds like, and it does sound like madness made tangible; as I stay in the strange world that Many Blessings has created, the pressure in my skull is building to a breaking point. Full feature HERE.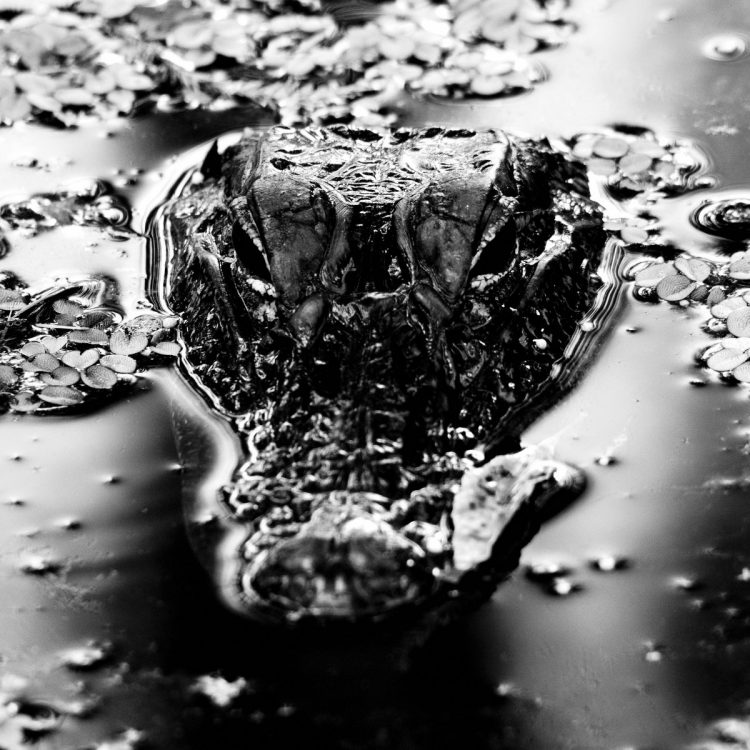 #8 NAPPY NAPPA: IFEELJUSTLYKTHEIRART
Words are Power! Words can shape Thought! Words are windows into our Past and Future! NAPPYNAPPA knows how to use words to open the portals in our minds that we don't even know we have. From the same soil that gave us the Watts Prophets, The Last Poets, and Freestyle Fellowship comes this young word wizard who's created a stellar record in IFEELJUSTLYKTHEIRART. Over soulful, cerebral, off-kilter production, NAPPYNAPPA breaks down the effects that colonialism has had on Africa, specifically Benin, and how France screws them over to this very day. I dig the passion and conviction that drips off every word he lays down, and the way he bends his voice. Hip Hop comes in many shapes and forms, and NAPPYNAPPA shows the world that abstract Hip Hop can be used as a weapon of mass change. Full feature HERE.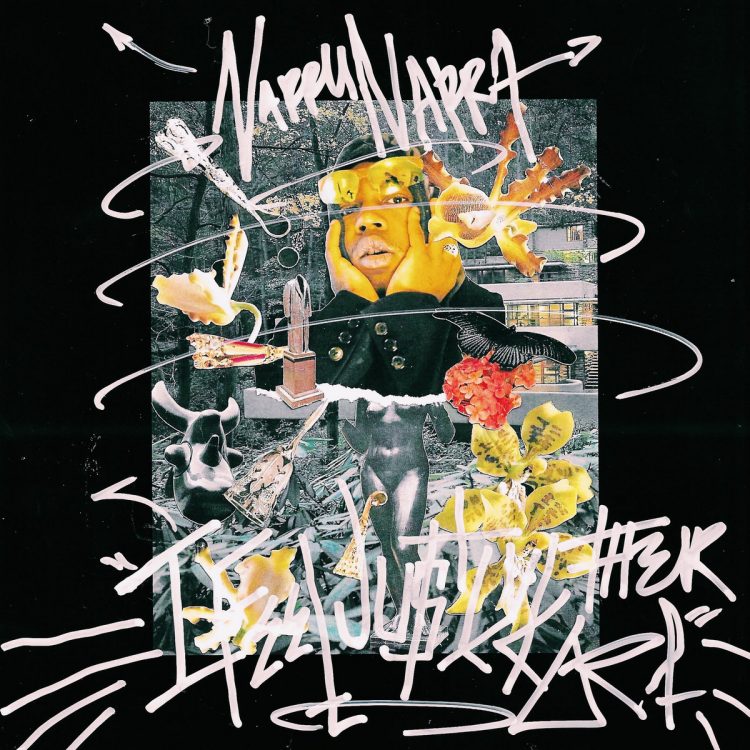 #7 NON SERVIAM: Le Cœur Bat
The world is full of creative beings – some of them you see and some of them you just hear! Non Serviam is a project from Paris that you will never see, but you must hear. They manifest sounds that I've never heard before and do it in a way that is pure magic. I could go on and on about how this band shape-shifts genres, but I think you really need to hear them for yourself. Have an open mind and allow Non Serviam to reveal all of your depraved thoughts! Full feature HERE.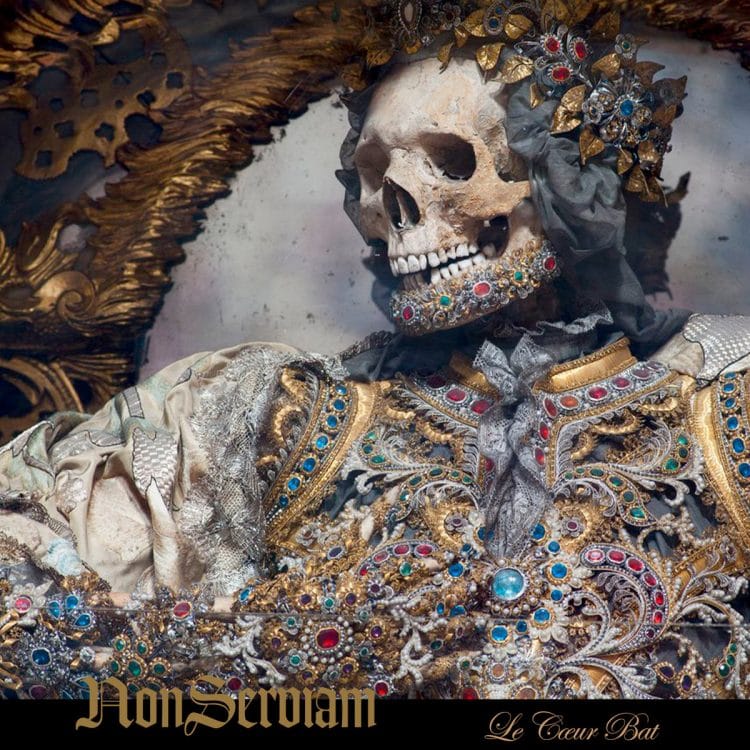 #6 MEMNON SA: World Serpent
From the very first moment I heard Memnon Sa years ago, I knew that this project was way beyond special! I still feel that way, and maybe even more so. The new Memnon Sa album entitled World Serpent is an outergalactic sound wave of expression. When I hear music like this, it makes me happy to be alive – even if the world around me is trying to strangle the life out of me. To know that people like Memnon Sa are on the planet creating music gives me hope! When you hear the full power of this music you'll understand this is a cosmic journey that we all need to take. Imagine if Radiohead shape-shifted into Sleep's Dopesmoker and painted the universe in a Sun Ra rainbow – the outcome just might sound like World Serpent. Full feature HERE.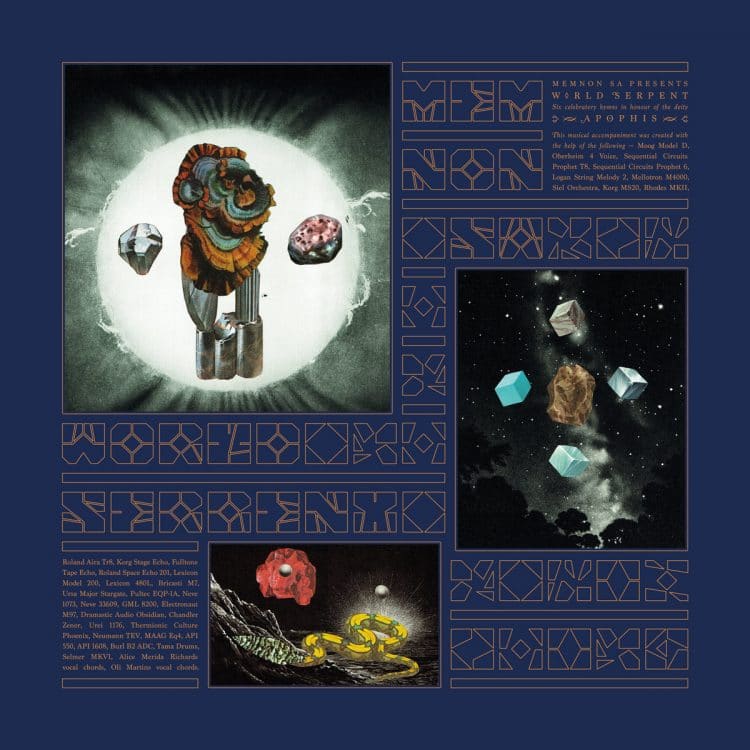 #5 BLACK WING: No Moon
This is a message to Dan Barrett: I want to say thank you so fucking much for creating an album that not only empowers me but also gives me chills every time I hear it. On the real, BLACK WING gives me the wings I need to fly over this fucked up world right now! This is also a message to Jonathan from The Flenser: thank you so much for following your heart and releasing music that needs to be heard. I want to say thank you to anyone reading this please support this record and label any way you can, because we all need each other!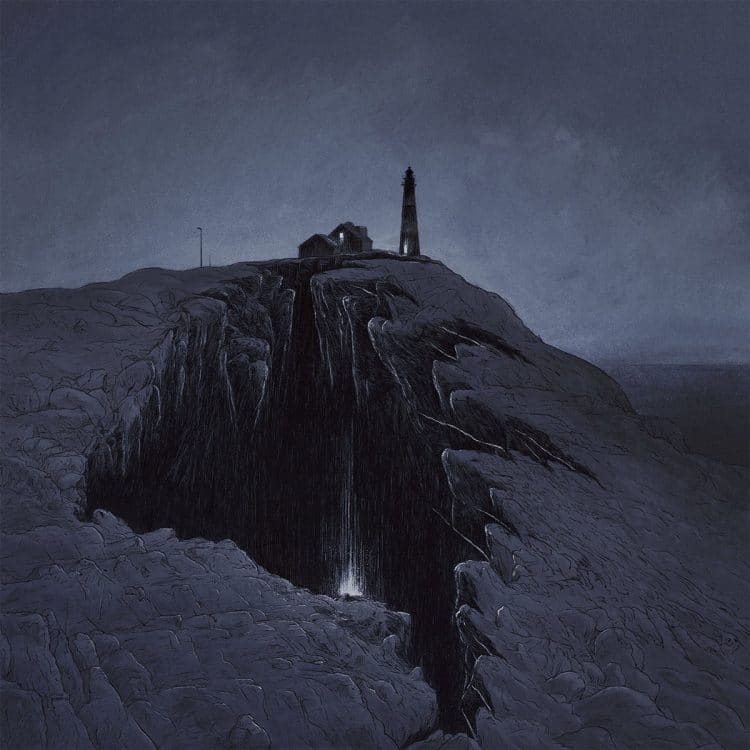 #4 Offermose: Stilhedens Tårn
My sense of self is high right now! My sense of self is free right now! My sense of self is empowered right now, by the sounds of the new OFFERMOSE record entitled Stilhedens Tårn that comes out on Oct.16th via Third Coming Records & Pomperipossa Records. These soundscapes shape-shift into monolithic tidal waves of sound that take over your imagination! As I listen to this album, I find myself handing over my reality to the creative spirit of OFFERMOSE as he guides me into his universe of sound! As our reality is being destroyed by outside forces, I find solace in the beautiful, dramatic audio tapestries of this album. Full feature HERE.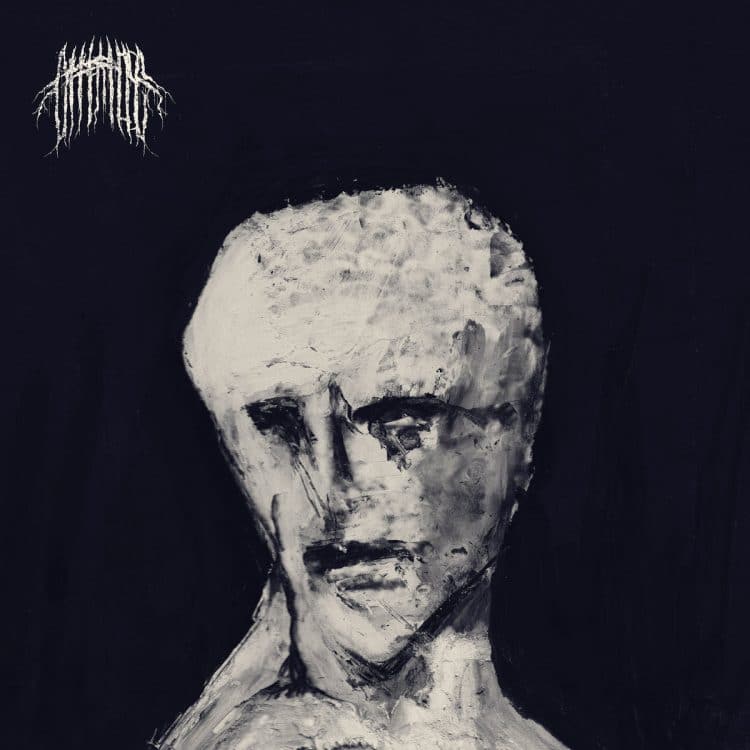 #3 AMANI + KING VISION ULTRA "An Unknown Infinite"
Word Sound Power, and if you love on-point off-kilter Hip Hop, then AMANI + KING VISION ULTRA got just what you need! Their new album An Unknown Infinite is a classic in my book because the beautiful murky production goes perfectly with the mind-altering rhyme flows. Listening instructions roll up a nice joint press play and allow this tape to work its magic. I want to say respect due to the whole PTP crew for releasing music that pushes art to higher levels!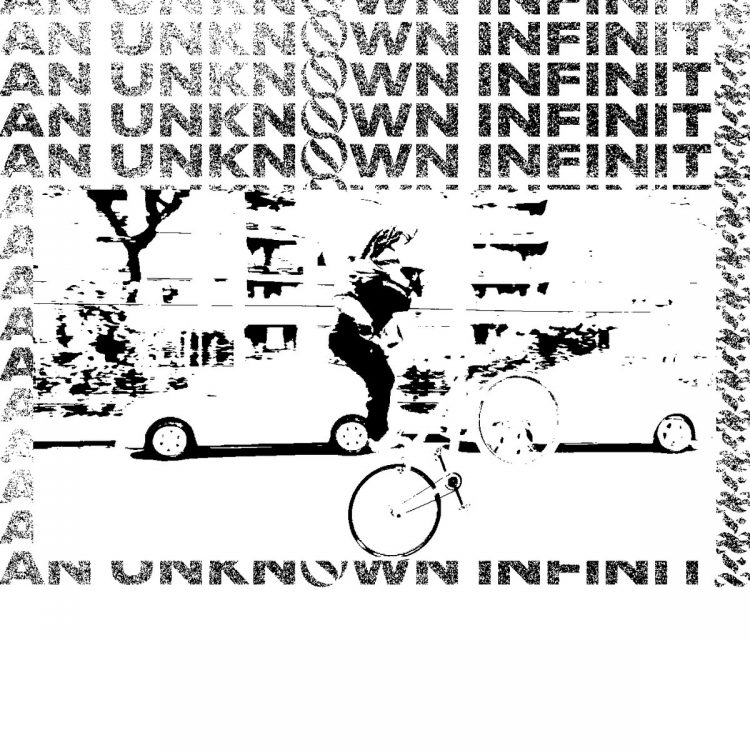 #2 FRKSE: Desecration Anxiety II
Follow me into the awesome world of FRKSE! This is a place where soundscapes are deconstructed into audio beings without form. This is a place where sound as we once knew it doesn't exist anymore! The new FRKSE album Desecration Anxiety II can't be put into a box but I will say it's enthralling and I'm fucking hooked! Full feature HERE.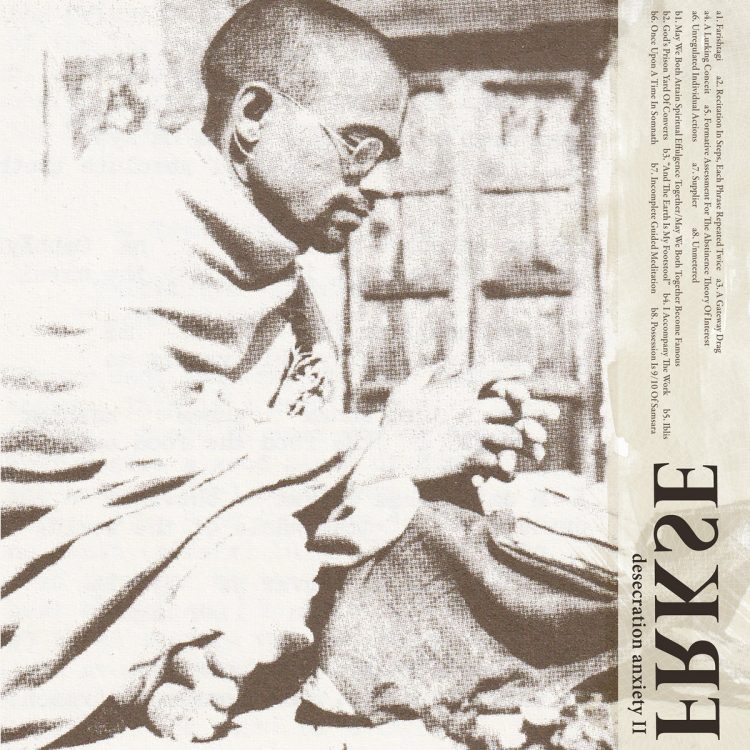 #1 DEAFKIDS & PETBRICK: DEAFBRICK
Petbrick is duo Igorr Cavalera and Wayne Adams, and they make music that is almost pure noise, synth-driven sonic soundscapes that tickle your ears even as it threatens insanity. Deafkids is a Brazilian three-piece that mixes raw punk with acid-infused percussion and chanting. These two forces decided to join hands and make an album together and yes, it is as fucked-up as you already think it is, and more. Some tracks, like "Primeval I," are simply atmospheric, deadly and sinister, snaking their way into your ears and down your spines, making your legs dance whether they want to or not. These tracks set the stage, get the psyche ready for what is to come and what you are swallowing. Hypnotic is a good word for them, but they are more deadly than that, seeing as they actively engage the listener to move beyond passive acceptance into insidious participation. Then you get tracks like "Forca Bruta," which simply feel like you're being shotgun-blasted in the skull over and over again. This track just tears you open, gutting you with speedy, industrial shears, running you over and kicking your corpse. Full feature HERE.