GrimCVLT No. 2 BARGHEST/TEETH Split Sneak Preview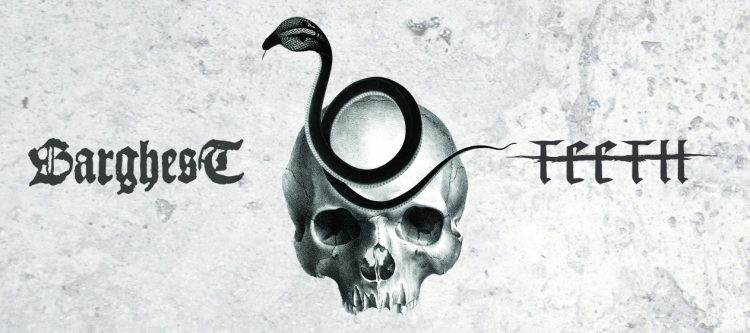 Today is a huge day for us here at CVLT Nation! Today we announce our second physical release on the GrimCVLT label, featuring the feral/primitive Black Metal of Baton Rouge's BARGHEST and the SoCal dissontant Death Doom of TEETH. GrimCVLT No. 2 is a cassette that will push genres to new territories and will leave you saying, damn, these bands freaking rule! We are beyond stoked to be sharing with a small preview from the TEETH side – plus make sure to catch them on their tour that starts today! Stay tuned for the official BARGHEST premiere and pre-order info. I have a very good feeling that GrimCVLT No. 2 will sell out quick just like GrimCVLT No. 1 featuring KEEPER and OLD WITCH did. I must say that both bands on our second split have surpassed our expectations, and for that we salute them!
Enjoy this post? Donate to CVLT Nation to help keep us going!