2019 was the year that Death Metal straight fucking killed shit. I know some people are going to think that certain bands should've been on this list and guess what, you're right! We had to make some hard decisions and keep the list to 15 bands. What you should do is enjoy the bands that are here and head bang until you can't head bang anymore!!! Support these bands!
FIFTEEN – Abyssal, A Beacon In The Husk
The paragons of the void have returned after a deafening silence left in the wake of their last dissonant twilight anthem, bringing with them new hymns of supreme darkness to awaken the remnants of the elder gods inside of our souls. After 4 years Abyssal reappears to demonstrate how they sit upon the dark throne of blackened death. A Beacon in The Husk is a dense trilogy in three befouled acts, Recollection, Discernment, and Descent, each a vacuum of nihility of varying tempos and layers. Abyssal's ambition is remunerated as each track presents a different sickening aura accumulating to a supreme symphony, the operatic moments of the bliss of death. 4 years has been kind to this G.D.C, allowing him to hone his skills and metamorphose to a greater force that has been lurking inside of him all of this time.
– Colin Scott CVLT Nation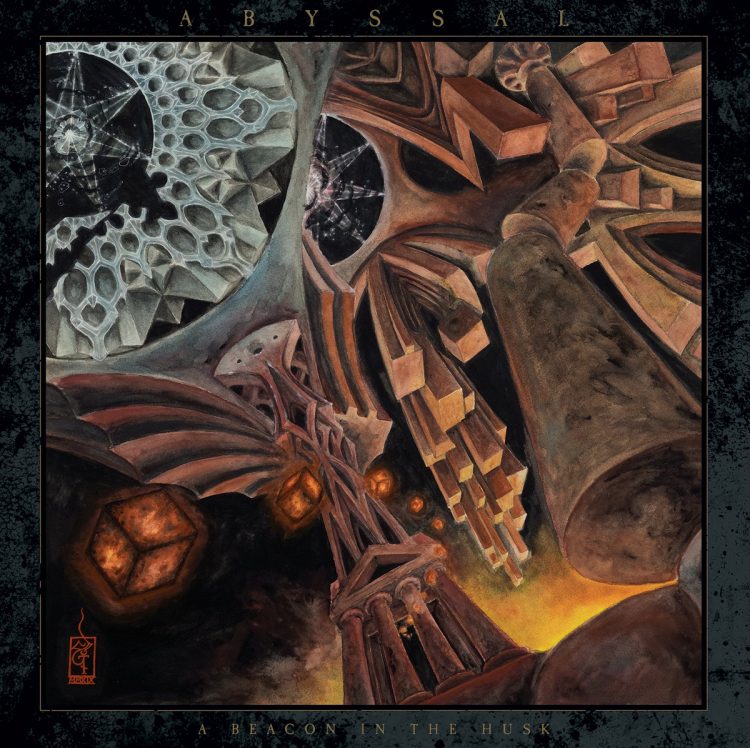 FOURTEEN – Sanguisugabogg, Pornographic Seizures
You know what time it is? It's time for you to get to know the cave man stomp Death Metal of Sanguisugabogg!!! This band killed shit in 2019 with the release of Pornographic Seizures via Maggot Stomp.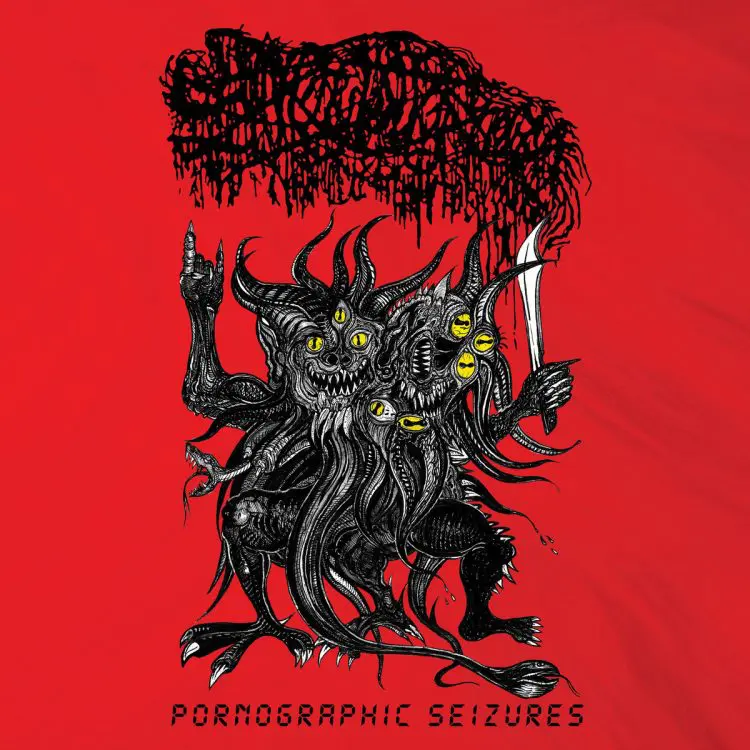 THIRTEEN – Teeth, The Curse of Entropy
Slowly but steadily Teeth begun to evolve, shedding away many of the sludge inspired influences and the hazy aspect of certain post-metal leanings. Their split releases with Fister and the great Barghest were harbingers of this impending change, and this metamorphosis is now complete with The Curse of Entropy. The kick off could not be more potent and ravaging, as the layered brick wall of guitars and the relentless blastbeats of opener "Enlever" introduce the new form of Teeth. This manifestation is one of raw power and unyielding conviction, with Teeth applying constant pressure and never letting their foot off the gas. Yet, there are further layers to the band's entropic visions.
– SPYROS, CVLT Nation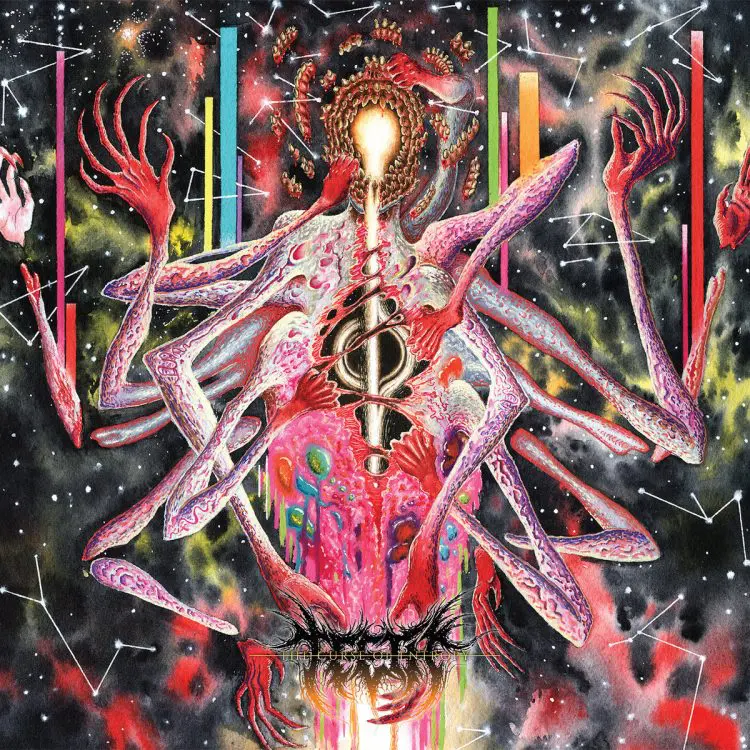 TWELVE – CLERIC, SERPENT PSALMS
Who is CLERIC? They are one of the sickest Death Metal bands out right now! I feel that way more people should know about them because they are that fucking awesome!!! SERPENT PSALMS slays with each listen. Wake up Death Metal heads, because CLERIC is the grim truth.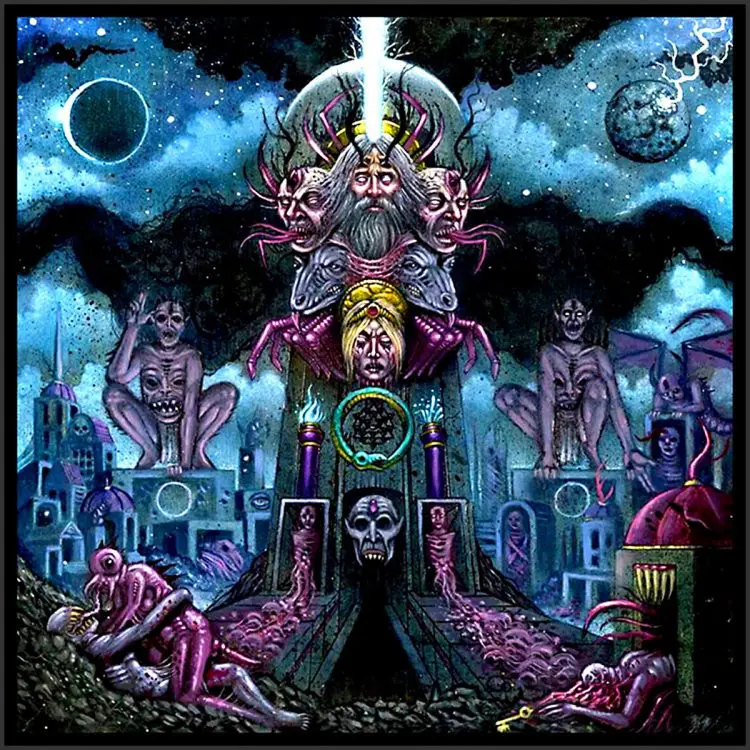 ELEVEN – Fetid, Steeping Corporeal Mess
Unholy fuck – Fetid's Steeping Corporeal Mess is an unrelenting Death Metal beast!!!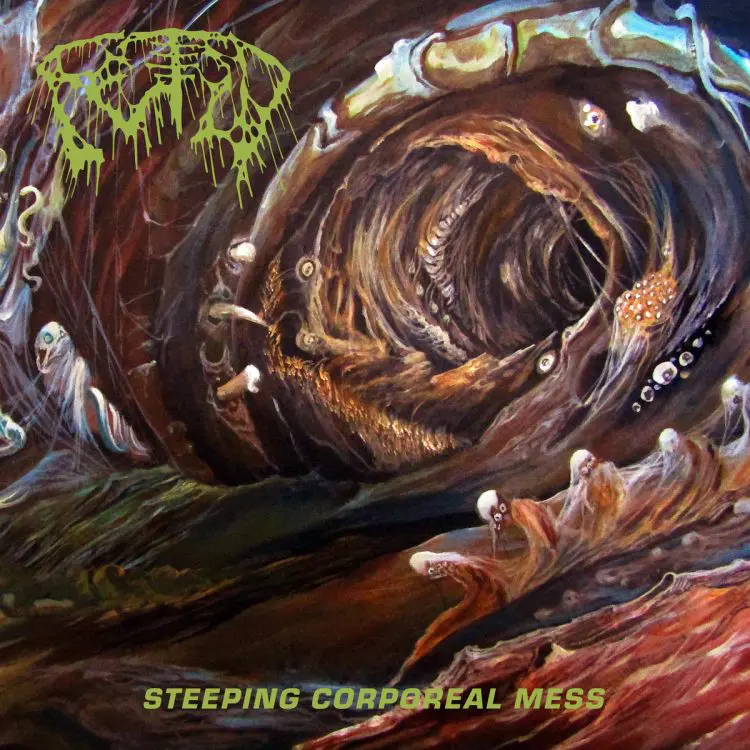 TEN – Witch Vomit, Buried Deep In A Bottomless Grave
This is some serious shit right here. There's a little bit of atmospheric drabbling at the beginning and then it's down to business, head's bent, shoulders slumped, driving Death Metal. Portland death-cult Witch Vomit slam out their newest release, keeping in the tradition of their earlier material, and yet expanding on it in small, subtle ways. The brutality is there, in spades, as is the unrelenting horror. Pummeling is a good word for it, as each song beats you about the face and neck like you were a criminal caught doing something wrong, and now it's time to pay.
– Kelly Hudson CVLT Nation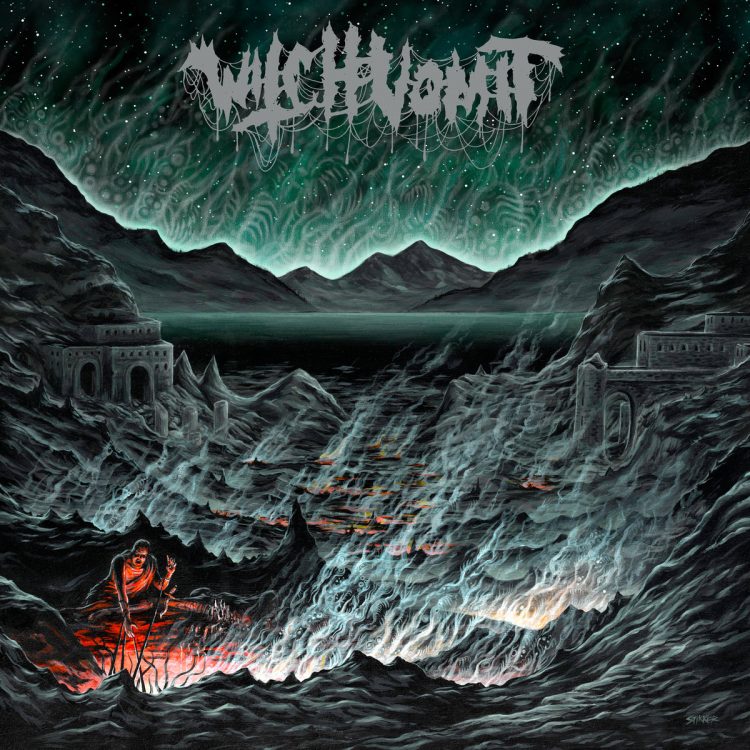 NINE – PLOUGHSHARE, Tellurian Insurgency
I don't know how to describe what Australia's Ploughshare have created here – they've recorded the sounds of Hell onto wax. Listening to their track "Indistinguishable Beast Of Flight" off their upcoming EP Tellurian Insurgency is like peeling the veiled layers back to witness the torture of a billion souls.
– Meghan, CVLT Nation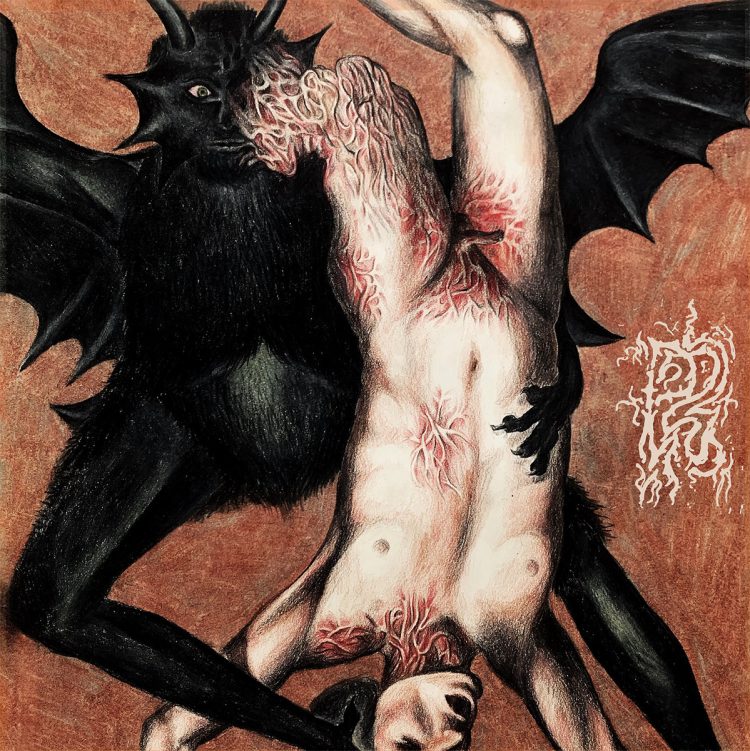 EIGHT – SUPERSTITION, The Anatomy Of Unholy Transformation
No death metal list could be complete without SUPERSTITION's Anatomy Of Unholy Transformation. This record is full of unreal kick ass riffs that make your head spin a 1000 times with each listen!!!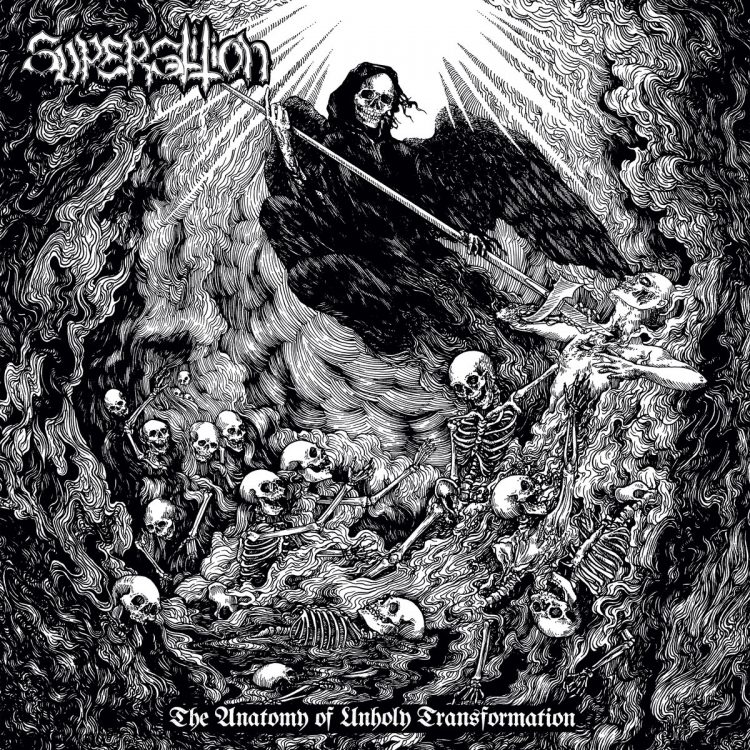 SEVEN – BOLZER, LESE MAJESTY
Hero has been on heavy rotation since it came out three years ago, and we're more than excited to have a new offering from this boundary-pushing black death project. Lese Majesty has all the elements we love on Hero but with a sharper and more scathing edge.
– Meghan, CVLT Nation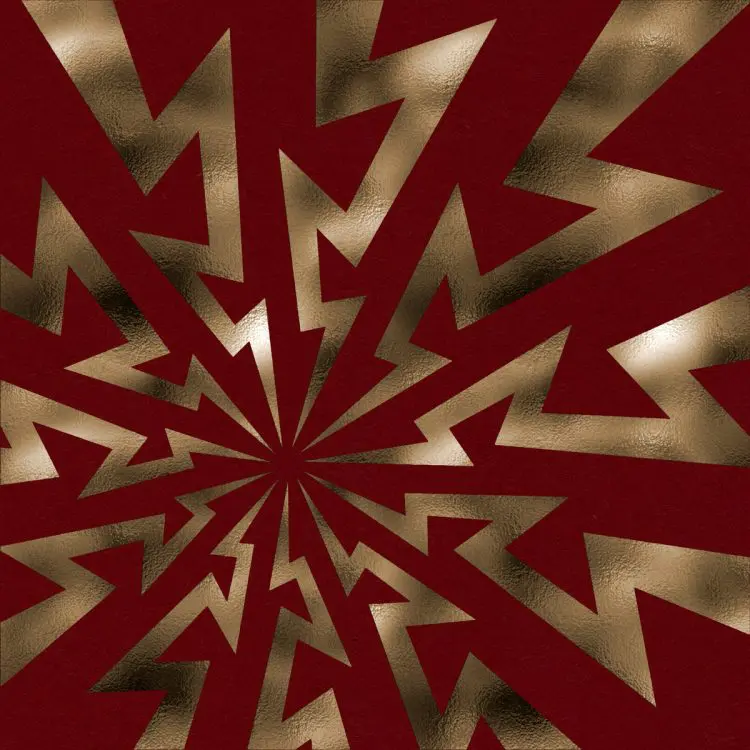 SIX – Impure, Satan's Eclipse
Straight up – IMPURE's soon to be released album Satan's Eclipse is going to be one of the most revered records of 2019!!! Why do I love this band so fucking much? One of the main reasons is because they create this slow, gruesome brand of Death Metal laden with sinister grooves!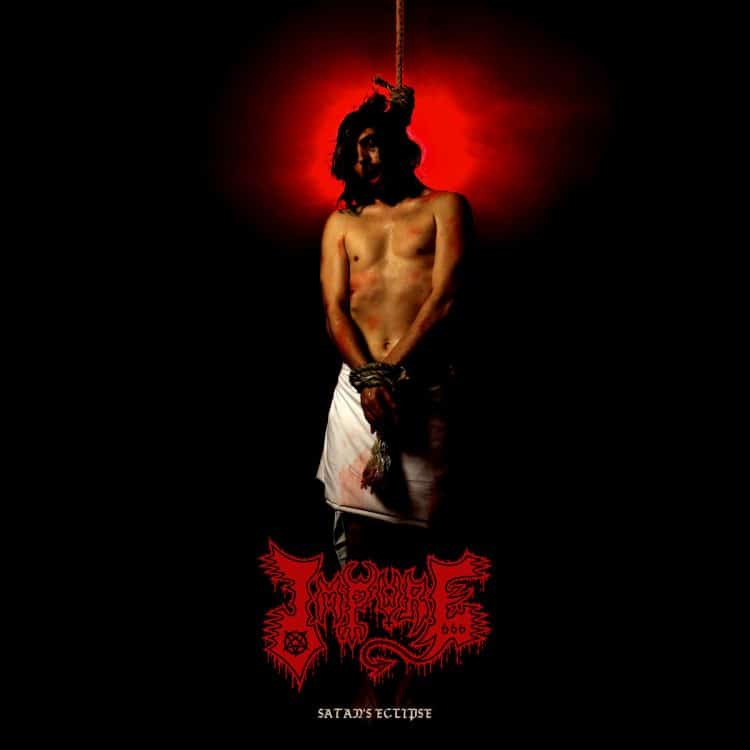 FIVE – Blooming Carrions, Sisters in Blooming Flesh
Blooming Carrions are a supernatural Death Metal band without a doubt. Their new album Sisters in Blooming Flesh proves that and then some! All hail Blooming Carrions!!!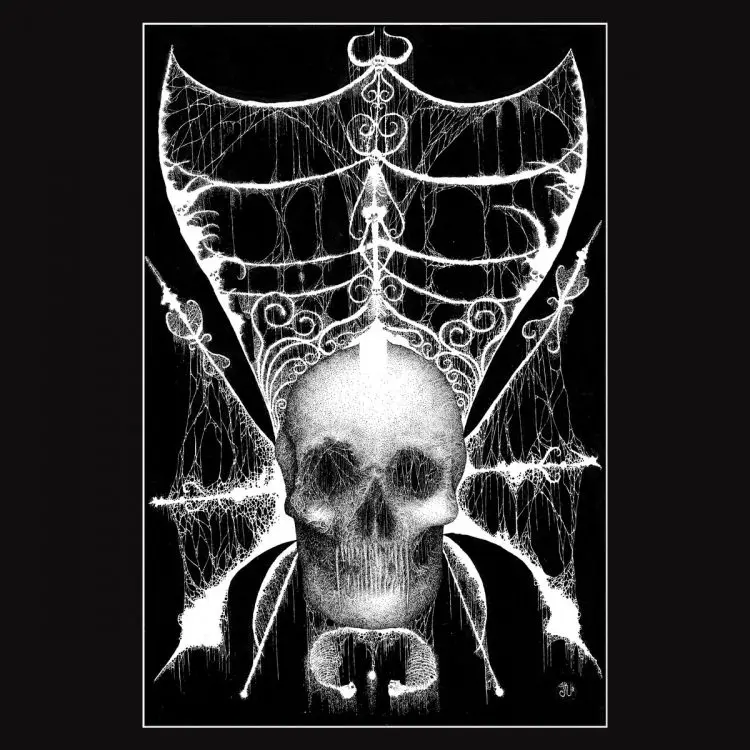 FOUR – Blood Incantation, Hidden History of the Human Race
Death metal has always looked to the stars. Since the genre's inception, its pioneering figures had the tendency to look beyond the brutality and gore, focusing their energy towards the technical and the progressive. Some did in subtle ways, others went full in but both pathways led to great discoveries and have sown the seeds for future generations. Blood Incantation is potential realised for death metal, with the band from Denver making an impeccable introduction with their 2016 debut Starspawn. While firmly standing on top of the death metal ethos, with all its aggression and grit, the band implemented the progressive element of the genre in such a way as to awaken a cosmic, verging on the psychedelic essence. It was this latter part that separates Blood Incantation, the textural element of their work that awakens a trippy quality that is quite uncommon in death metal.
– SPYROS CVLT Nation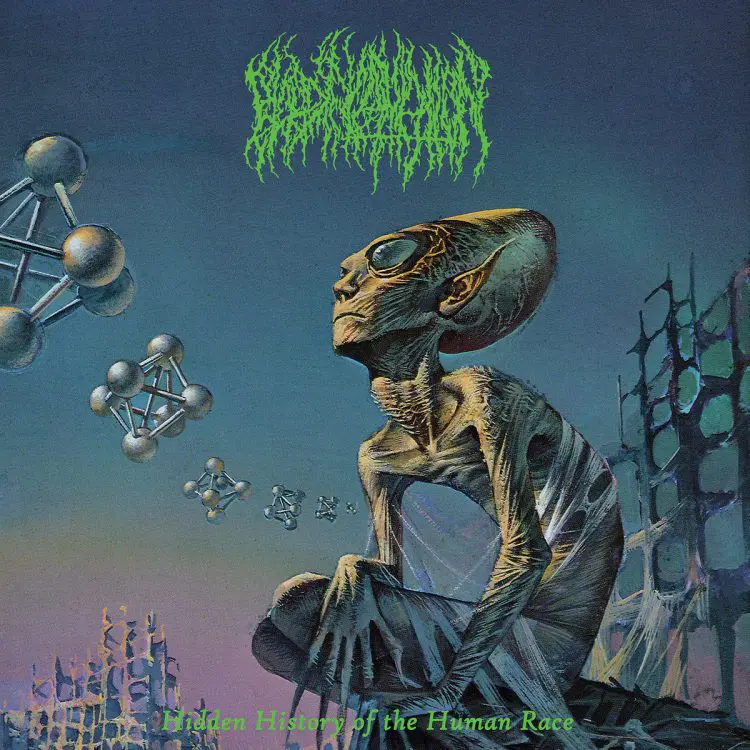 THREE – Mylingar, Döda Själar
Mylingar's music is just what I need right now, as death is on my mind! They create the kind of music that I want to listen to as I dismantle all of my fears, because I know I am strong and that in death I will serve the corrupt even more pain. Mylingar's songs are visceral and unhinged which is why I can't get enough of them!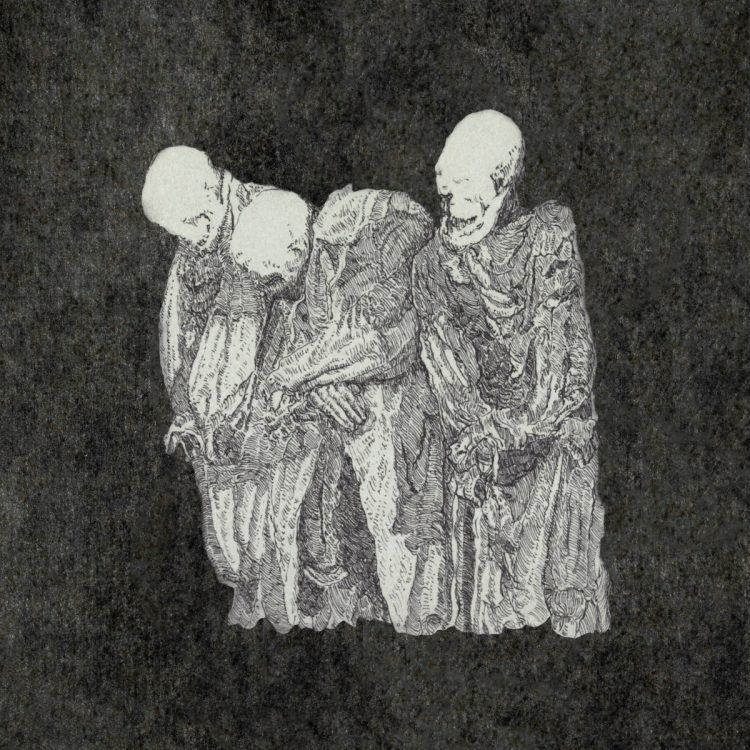 TWO – PISSGRAVE, Posthumous Humiliation
Pissgrave have are a down and dirty death metal band. Their name says it all. They don't strive to be squeaky clean and over produced. Instead they play a tortured, frenzied form of death that would only be found putrid and rotted in the bottom of a dumpster. This may at first sound like they are trying to be the next Portal, but these guys manage to build a sonic wall of speed only to slowly have a groove drip into the rhythm. Transitions are flawless, which shows the overall technical mastery these dudes have. The vocal performance on this album is unlike any current death metal vocalist. The distortion of the vocals harkens forth harsh guttural wretched vocals mimics that of a tortured soul suffocating on their own tenacious secretions.
– MIKE JOHNSON CVLT Nation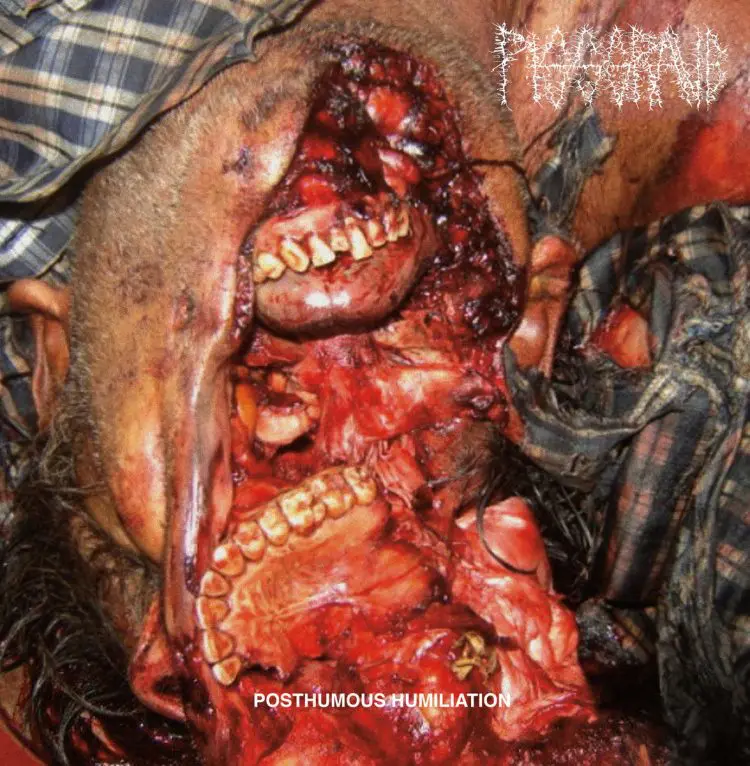 ONE – ALTARAGE, The Approaching Roar
The album opens with a sort of discordant strumming and immediately launches the listener into a whirlwind of blasting, furious Death. Altarage waste no time getting down to the matter, and they unleash their hellscape of a record by holding nothing back. Opener "Sighting" is both heavy and slow and blastbeat fast, the two styles mixing together into a hellish concoction of unmercy. You know right away that if you came here looking for some light fun, you've come to the wrong place. It's like you showed up at a friend's house for drinks and dinner and instead wandered into a lair of Cenobites. And that's just the beginning…
– Kelly Hudson, CVLT Nation