The three songs on Duhkha's debut will lead any listener to conclude that the band's musicians have already put in their dues. The songs are so polished, so precise, and so primal that the listener wonders why they haven't already heard of Duhkha. That this debut is the product of members of such well-respected projects as Teeth, Dangers, Eighteen Visions, Karas, Graf Orlock, and Seizures makes sense, for here is a band whose influences are varied, whose musicianship is pristine, and whose talents are undeniable. These songs borrow from the various golden ages of metallic hardcore, djent, math, and death metal, combining all to create something novel, fresh, and extremely well-crafted.
The name Duhkha refers to suffering as it's discussed in Hindu and Buddhist traditions, suffering that can range from torture to dissatisfaction with the banality of daily life, and both traditions prescribe an acknowledgment of and an embracing of this suffering as a step toward spiritual liberation or enlightenment. Appropriately, Duhkha the band is a torrent of violence and aggression that amounts to something beautiful and liberatory. Impossibly heavy without sacrificing memorable songwriting and structural cohesion, the band situates itself in a rare and enviable pocket of heavy music that combines polished playing and thoughtful experimentalism.
The EP begins like a speeding drive off a cliff with "Dead in Orbit," falling fender first into a polyrhythmic maelstrom that recalls early Meshuggah and peak Animosity. The synchronization of screams and non-muted guitars is finely tuned and extremely effective, giving the track a militaristic precision and heft, a column of marching soldiers and tanks leveling everything in their path. Fitting for the band's name and for the monstrous destruction inherent in the sound, the lyrics reflect on terrestrial and cosmic destruction, on existential fate. "Celestial death, so much to sacrifice. But you won't take me alive. Beside myself, a distant bell rings. Divert your minds. You begin to fall into the event horizon." Breakdowns accompanying lyrics about galactic doom combine feelings of irresistible gravity with those of weightlessness, feelings of great pain with those of great freedom from pain.
Keith Barney's rattling bass and Erol Ulug's suffocating guitar tones begin "Ecotone," setting the mood for a track of chaos that is anchored by Alejandro Aranda's drums, which are timed like an atomic clock. The stuttering, airtight rhythms are artillery blasts under vocalist Cameron Miller's superhuman roar. Combining the magnificent scope of Through Silver In Blood-era Neurosis and the mathematic time-bending of Calculating Infinity-era Dillinger Escape Plan, the song, like those that bookend it, is full of head, heart, and spirit, creating an impressive and vivid soundscape or jagged rubble of the past and the green shoots of the future.
EP closer, "Stasis," more than doubles the length of the previous tracks, and the slow-burner takes its time to build a meditative aural space, laying arpeggiating clean guitar parts over crushing distorted power chords. The song evolves gradually gaining complexity of structure and of emotion, as it shifts from blastbeats to polyrhythms to ambient lamentation to found-sound-style minimalism. The interweaving of metallic hardcore a la Deathwish and the post-metal artistry of Aaron Turner's projects would make this sonically expansive track a perfect terminus for even a much longer release, considering its creative weight.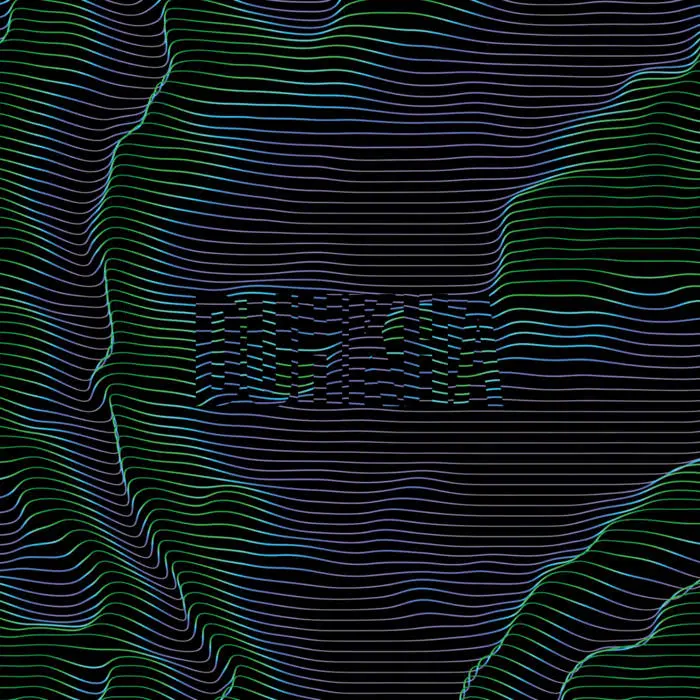 To call Duhkha's debut promising is to ignore the years and years that the band's members have already dedicated to developing their individual crafts. Instead, this EP is a celebration of their combined talents and an exciting next step in their storied careers. It is thrilling and cathartic, a return to form while being strongly innovative, and it will be a lesson to many bands working today on how a band creates a cohesive artistic statement while exploring wildly disparate territories. It is brilliant.
Duhkha vocalist Cameron Miller spoke with Cvlt Nation.
First, can you introduce the band members and any other projects they're a part of?
Erol Ulug plays guitar and is also a member of Teeth and Graf Orlock, Keith Barney plays bass in Duhkha and plays guitar in Eighteen Visions, and Alejandro Aranda plays drums and is also a member of Teeth, Karas, and Deep Cavity. And I (Cameron Miller) sing in Duhkha.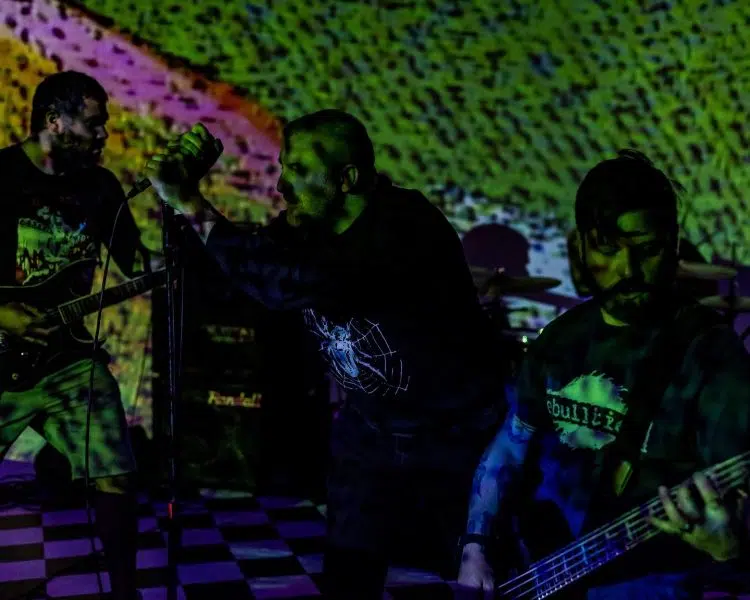 How did the band come about? What were some early goals?
Duhkha started around April 2020. I introduced Erol and Keith when we were recording my former band Seizures' last LP in 2019. Then a group chat between the 3 of us started during the beginning of COVID-19 about doing a project together. Alejandro joined shortly after when Erol showed him what we were working on. The early goal was to write a few songs which sounded like all of our bands in one. We didn't know when live music was coming back so it was an excuse to hang out as well.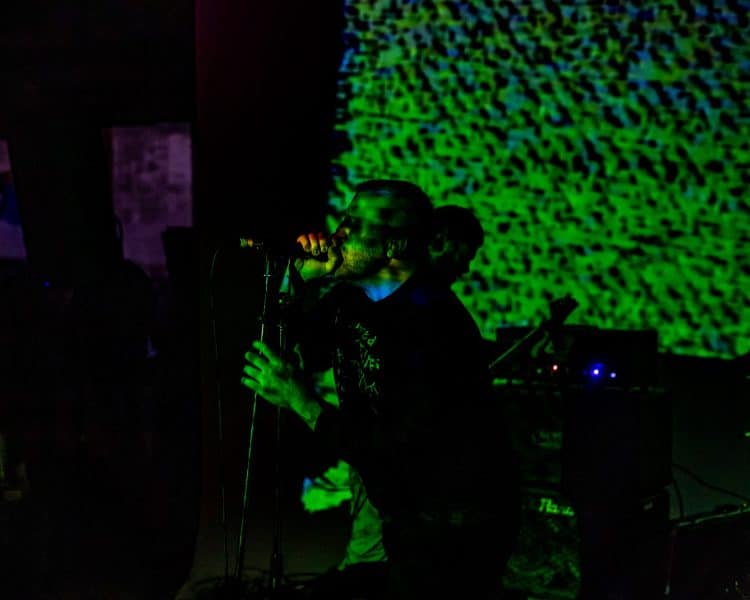 Can you describe the writing process for this record?
In quarantine, we would demo song ideas remotely and after a few months we finally got together together to work on them at Erol's studio (Bright Lights Studio in Santa Ana, CA).
How did you connect with Escapist Records, and how has it been working with them?
After we released the EP online, Michael of Escapist Records reached out and offered to put the EP out as a 7". I've known Michael for over 10 years now, we met at one of my old band's shows with Withdrawal from Canada, he was on tour with them. We eventually wanted to work together on something but it didn't line up until now. It's been great!
What were some major musical influences for this release?
I don't think we had direct influences but I remember we were talking about Cannibal Corpse, Meshuggah, Deadguy, and Coalesce a lot while working on this. Heavy and brutal riffs, always.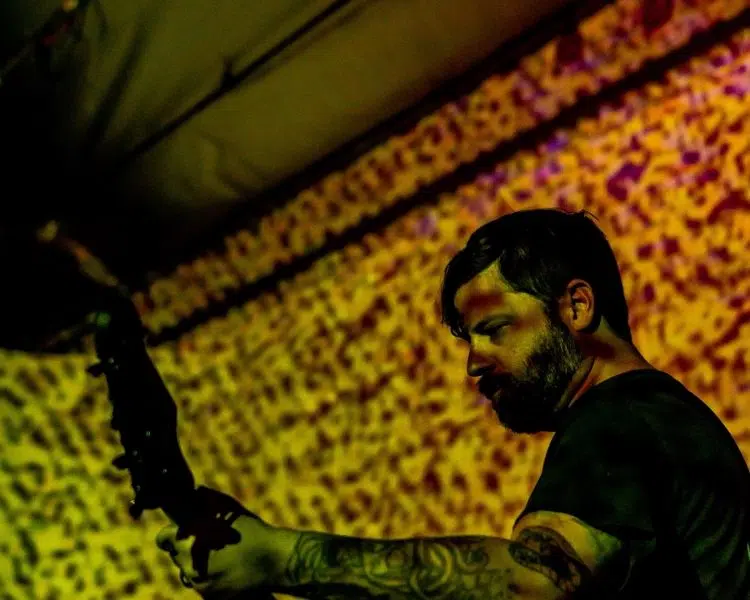 The band name and many of the lyrics focus on spirituality. Is that an intentional theme? If so, can you discuss how that idea is relevant to the band?
The EP was actually recorded before we had a name for the project. Keith came up with a few names and Duhkha was the one we went back to and thought resonated with our sound and lyric subject matter. I would say existential spirituality is just one of the many themes I write about.
How have the musicians' experiences in other bands influenced their approach to Duhkha?
Our collected influences and experiences are out in the open when we're making things for Duhkha. I'm never able predict what a new song idea from Keith or Erol is going to sound like and how Alejandro is going to rearrange drums, it's exciting and challenging. "A pleated approach, an echoey approach, maybe a woven thing?" – Longmont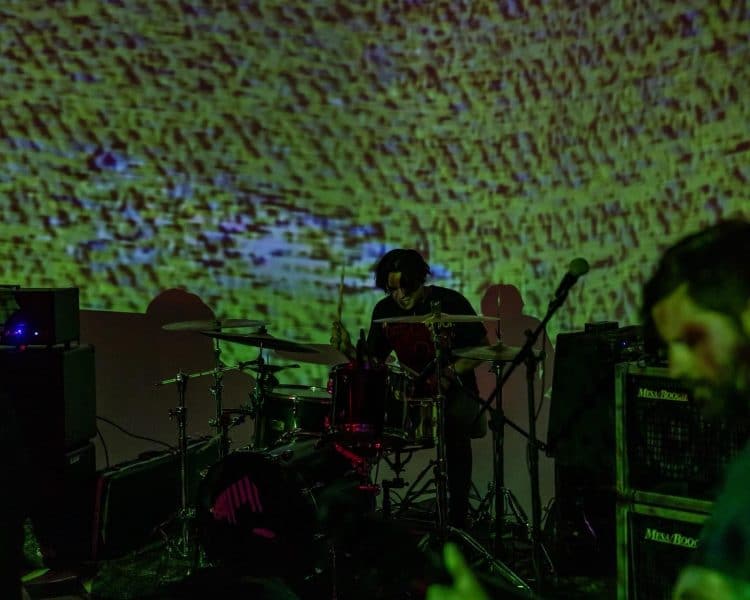 What should people know about Duhkha? About this debut 7″?
We have some shows booked in Southern California and we're recording music for our next release right now.
Derek Morash coded the EP cover artwork along with the inside jacket of the 7". Check out his artwork on Instagram at @gammastop. The first pressing is still available through Escapist Records, if you live outside of the US, you can order the 7" from RevHQ.