Unreal Sludge Track Alert!!! Premiere Streaming: LEECHFEAST's "Tar"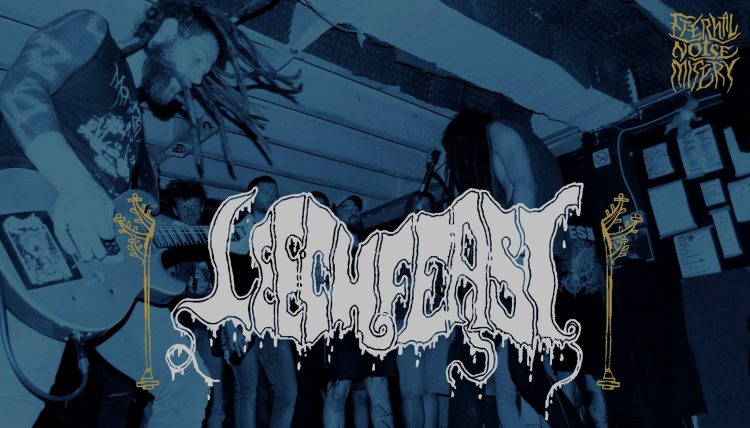 Are you ready for to hear the sickest SLUDGE track you will hear this week? Well, CVLT Nation has what you need in the form of the new LEECHFEAST track "Tar"! Their new new album Neon Crosses will hit the streets on March 30th via our comrades Dry Cough Records & Rope Or Guillotine. I am fucking beyond impressed with LEECHFEAST's growth over the years, and I can say that this band needs to be heard by many, because they fucking killed it with this record! Is this collection of songs heavy and brutal? Yes they are, but it's when they sonically open up the sky that the beauty of what they have created rains down on you, and you realize you are listening to one of the best SLUDGE offerings of 2018! Make sure to always support Dry Cough Records because this label goes out of its way to always release the sickest sludge/doom records ever! Starting in April, LEECHFEAST kicks off an EU tour –peep the dates below!
April
18th – Berlin – TBC
19th – Leipzig – Doom Over Leipzig
20th – Germany – TBC
21st – Prague – Eternal Noise Misery
22nd – Budapest – DRRPCN
23rd – Zagreb – Mocvara
24th – Ilirska Bistrica – MKNZ
25th – Austria – TBC
26th – Lausanne
27th – Biel
28th – Bonn – TBC
Enjoy this post? Donate to CVLT Nation to help keep us going!