Fuck the world, it's a fucked up place right about now! I'm disgusted with the state-sanctioned killing of innocent people in Gaza. I'm disgusted with people who virtue signal as Anti-Racist while openly supporting vile NSBM labels. I'm disgusted with so much, which is why I refuse to be silent or give these bastards any more of my energy. Maybe this is why today I find myself needing to partake in some disgusting Death Metal to set my mind right. Today I want to turn y'all on to 4 putrid releases that not only stand above the rest, but are the outlet I need to keep my mind right! I guess feeling disgusted isn't always a bad thing.
BRODER
WTF! BRODER rules so fucking HARD! From the very first moment I pressed play, I was like, what the hell, this is RAD! The maggot-filled vocals decay inside my eardrums, turning into spores of sonic black bile. All of their songs are infused with this sense of chaos that is totally fucking captivating! Their 15-minute death anthem "Byldemor" is a fucked in the head journey into the underworld. BRODER's riffs are dense and filled with the blackened vomit of zombies. Real talk, their record Skarpretterfossilet which is out now on Extremely Rotten Productions is one of my favorite Death Metal releases of 2023.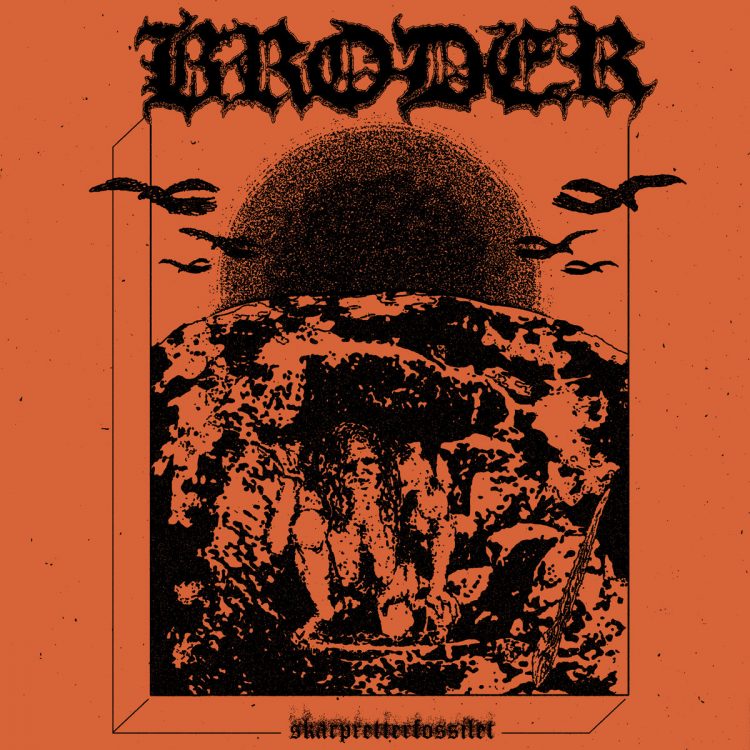 HALLUCINATE
Have y'all heard the From the Bowels of the Earth LP by HALLUCINATE that is out now on Caligari Records? If you have not, y'all are missing the fuck out and need to pay attention NOW! Over the course of 9 unreal tracks, this band proves to the world that they have nothing to prove to anyone, only themselves. HALLUCINATE are so comfortable in their creative skin that they can do no wrongs and are constantly pushing the listener out of their comfort zone. Imagine if Hawkwind decided to become a Death Metal band, the outcome just might sound like From the Bowels of the Earth. These two songs, "Mahavishnu's Dream (instrumental)" and "Paracletus," will show y'all that HALLUCINATE is channeling their music in from a whole other universe!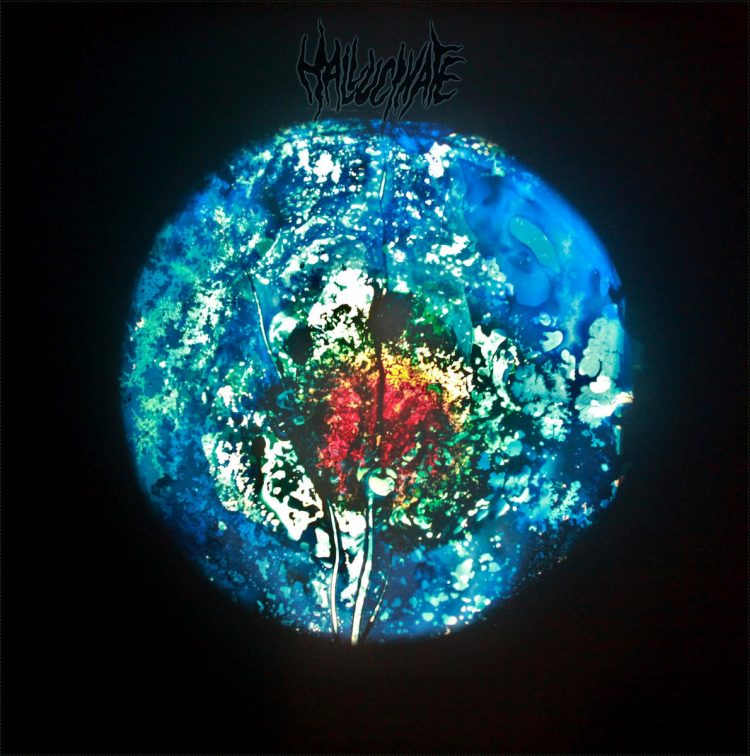 Disengagement
Formless in a Violent World by Disengagement is a raging storm of audio filth that will reign down death upon you non-stop with each blast! Plug your reality into their song "Black Hole Horizon," and let the fuck the world games begin. I love how hard this band rocks while never sounding corny but always sounding menacing! Every tune on this tape is straight-bangers but I need y'all to crank the title track Formless in a Violent World up to 10. This Death Anthem lurches its way into your eardrums only to punch your brain into your skull. I want to salute Dry Cough Records for releasing this beast onto the world — thank you!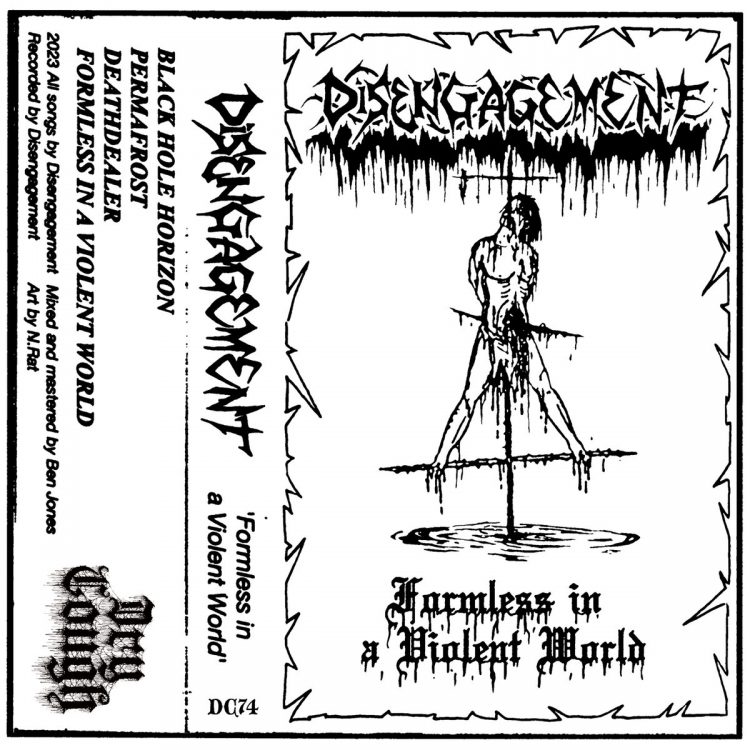 EYEMASTER
Eye spy EYEMASTER's Conjuration of Flesh out on Caligari Records and it's FUCLING FIRE! All four Death Anthems on this tape ooze unhinged sonic torment wrapped around rocking tortured riffs from Hades. Yes, EYEMASTER is a full-on Death Metal band, but they also are not afraid to rock as hard as a morbid version of Thin Lizzy. If you don't believe me, all you have to do is blast their song "Reflection Stares Embodied By an Empty Gaze" so you can hear their audio carnage for yourself. I have a copy of Conjuration of Flesh and I will be playing this motherfucker on the regular!