Clare & Kyle aka LIVING FOR CHAOS PHOTO ZINE || Linktree
How old were you when you first picked up a camera?
Clare: Pretty much when I was 15/16 years old. When I received a pink Sony Cyber-Shot for my birthday. I was always that person that took photos of every occasion and was never in the photos. I started taking photos for Living for Chaos in 2019 when Kyle was busy moshing or his bands were playing. Since then, we take it in turns taking photos during gigs so that we can get different positions to ensure we capture the energy and vibe of the gig.
Kyle: Probably 12/13 when I would use friends' cameras to take photos/videos at my local skate park. In high school, I did a photography class and found myself making videos of surfing clips with friends. When I was 18, I was taking a lot of film photos and not really doing anything with them. Around 2013, the few people who were the main gig photographers stopped coming to shows, so for a while, there was a lack of photos from gigs that were being shared, and the people who did take photos didn't circulate them regularly.
Big shout out to Nicole Goodwin for giving us a lot of tips on camera settings and editing, as we are two novices with a camera. We started heavily documenting the local Perth punk scene around 2015 and decided to start printing zines in 2018 when we realised we had hard drives full of gig photos that only we saw. I think it's very important to print hard copies of these photos. It's a special scene we are involved in and I don't want these moments to get lost on the internet.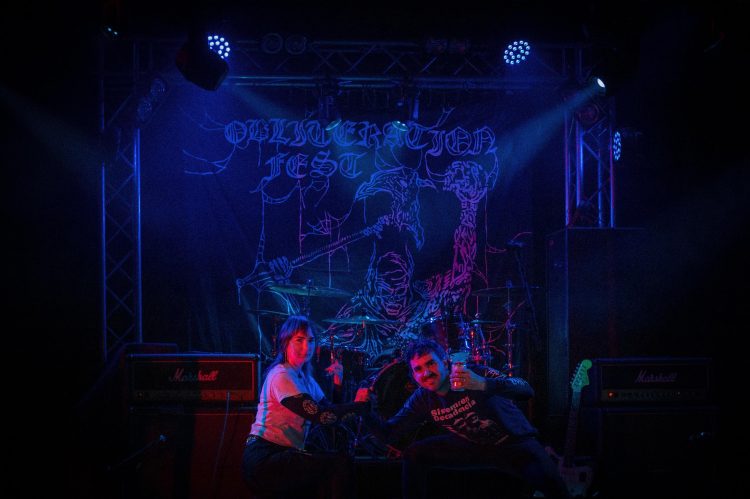 What drew you into the world of live music photography?
C: We actually met at an all-ages punk gig in 2008 at YMCA HQ, and have been going to gigs together ever since. I essentially became the photographer for Kyle's bands before I started photographing other bands.
We enjoy capturing the energy and the moments of the punk scene that we can translate into a zine so that the memories and moments don't get lost in a digital world.
We also just love capturing our friends being sick cunts and doing stupid shit on stage.
Do you have a favorite band that you like to shoot, and why?
K: At the moment we would say Gaoled. The shows are always high energy that translates well into film and the crowd is always feeling that energy and matching it. In the past, we've been able to capture some really great moments with Gaoled.
Also Semtex 87. The vocalist is chaotic and a little unhinged which makes for a good photo.
Is there one show you shot that's defined your style to date?
C: I wouldn't necessarily say we have a defined style. We love the look of black and white, unpolished photos of DIY gigs. We've recently started to dabble in colour photos, but colour costs a lot to print in photo zines so we've kept it with the dark, punk DIY look that we've come to know and love.
We've photographed so many great shows in our short life. The first gig we shot this year was a DIY show at Leederville skate park organised by Ewin from Earwig. Started the year off strong with an absolute mental show that was plugged into a lone power socket in the half pipe. Look out for photos in our upcoming zine!
How do you capture the emotion and energy of the band and the audience?
C: I think we just try to capture moments that resonate with us. To be honest, I am still a novice and generally just point and shoot and hope for the best. Generally, if the gig and crowd are high-energy enough I've been able to get some great shots.
K: Majority of our photos are in black and white because I think it adds to the depressing sound of punk music. Also editing photos in black and white is a lot easier than working with colour. Getting up close and not worrying too much about getting our equipment damaged. We had to buy a new camera in 2019 because our last one fell victim to a pint of beer
Before Isolation, do you think that you took going to shows for granted?
C: Totally! We were touring a bunch and totally took the experiences we were given for granted. Even being able to get up on stage or just attend a gig is a privilege. I think Covid was kind of a reset for the Perth punk scene. A bunch of new bands started and the bands that lasted through Covid came back with a different more positive mindset.
Before Covid, you would barely get 60 Perthians to a punk show. Now we are able to put on a 2 stage punk rager at a 300-capacity venue and almost hit capacity, it's actually mental.
Could you share three photos that mean the world to you and the story behind them?
K+C: All three of these photos are at DIY spaces. The first photo is Execution at 208, which is a punk house that has been going on for over 20 years in Perth. We jam here and a bunch of Perth's best punk releases have been recorded in this loungeroom over the years.
Execution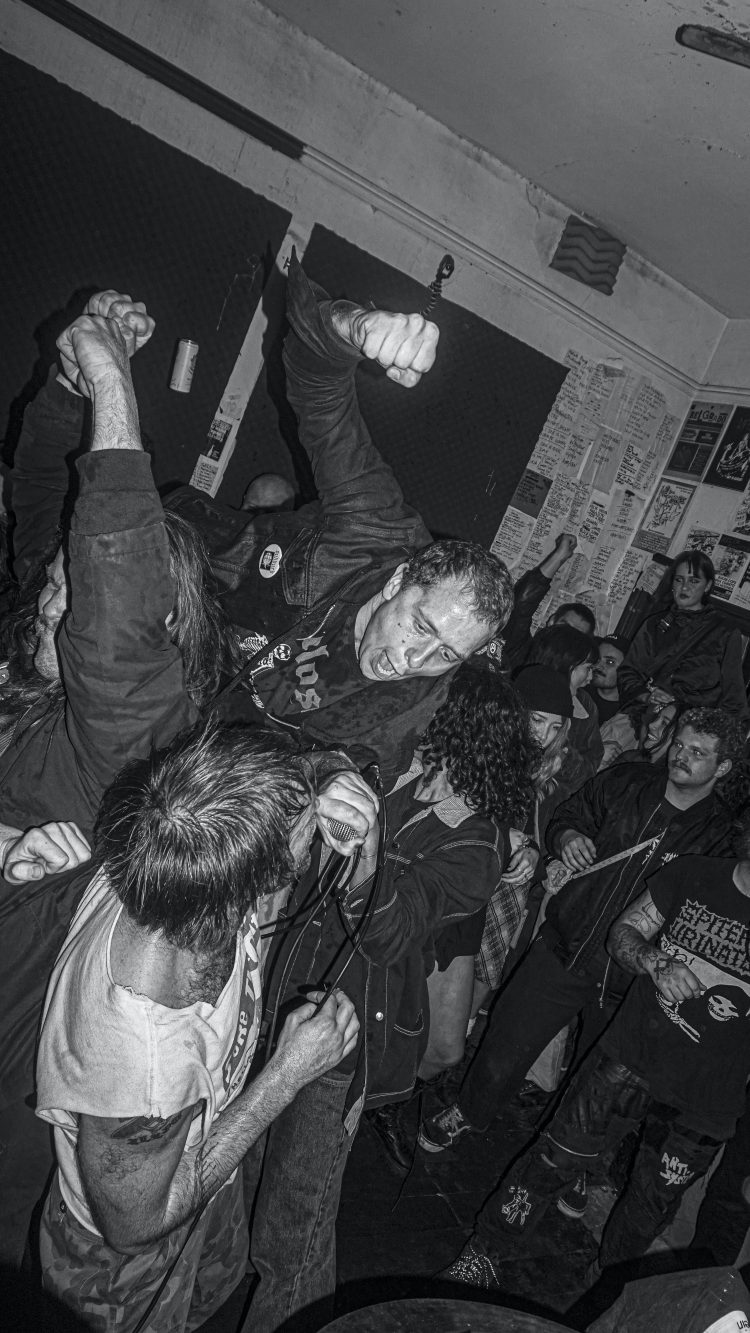 The second is Hexx playing at a warehouse south of Perth that has a huge half pipe inside. Every gig we have had at this space has ended with multiple ambulances being called. Drunk punks and a half pipe is a bad idea.
Hexx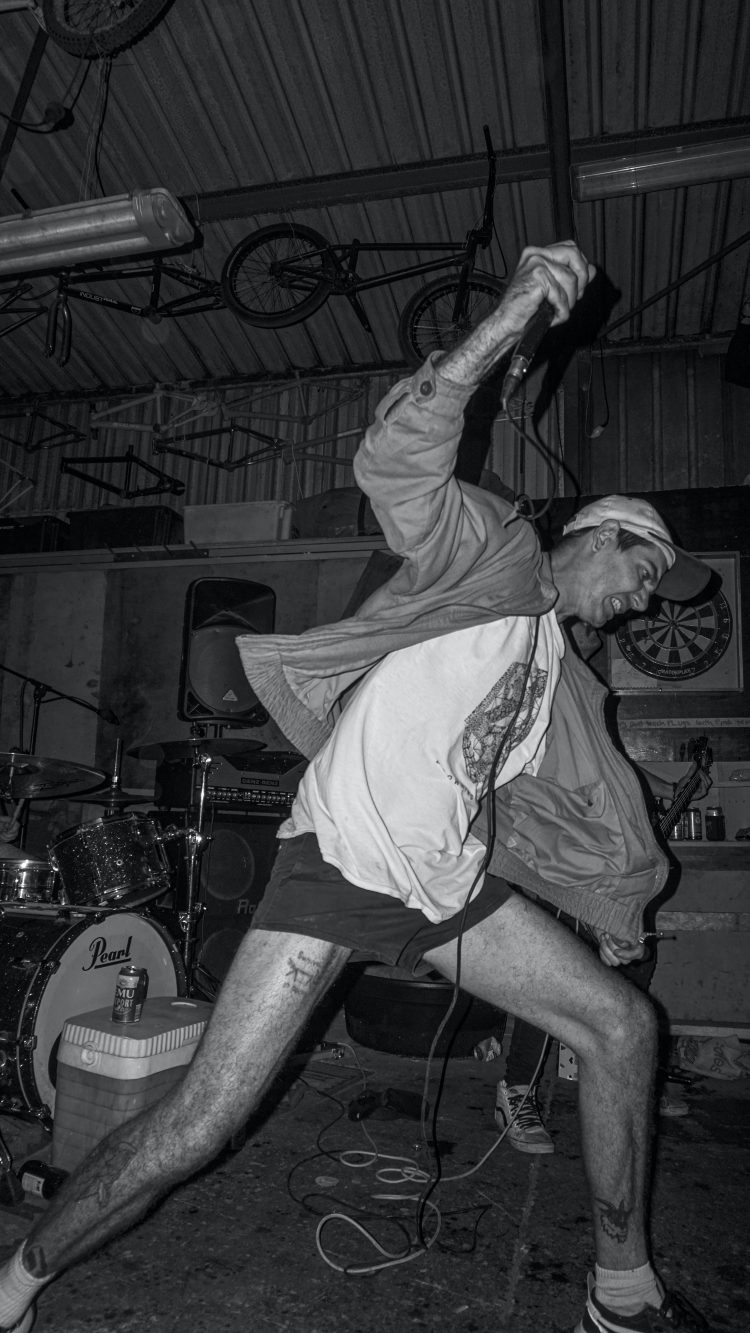 The last photo is Earwig playing a DIY gig at their local skate park in the heart of Perth.
Earwig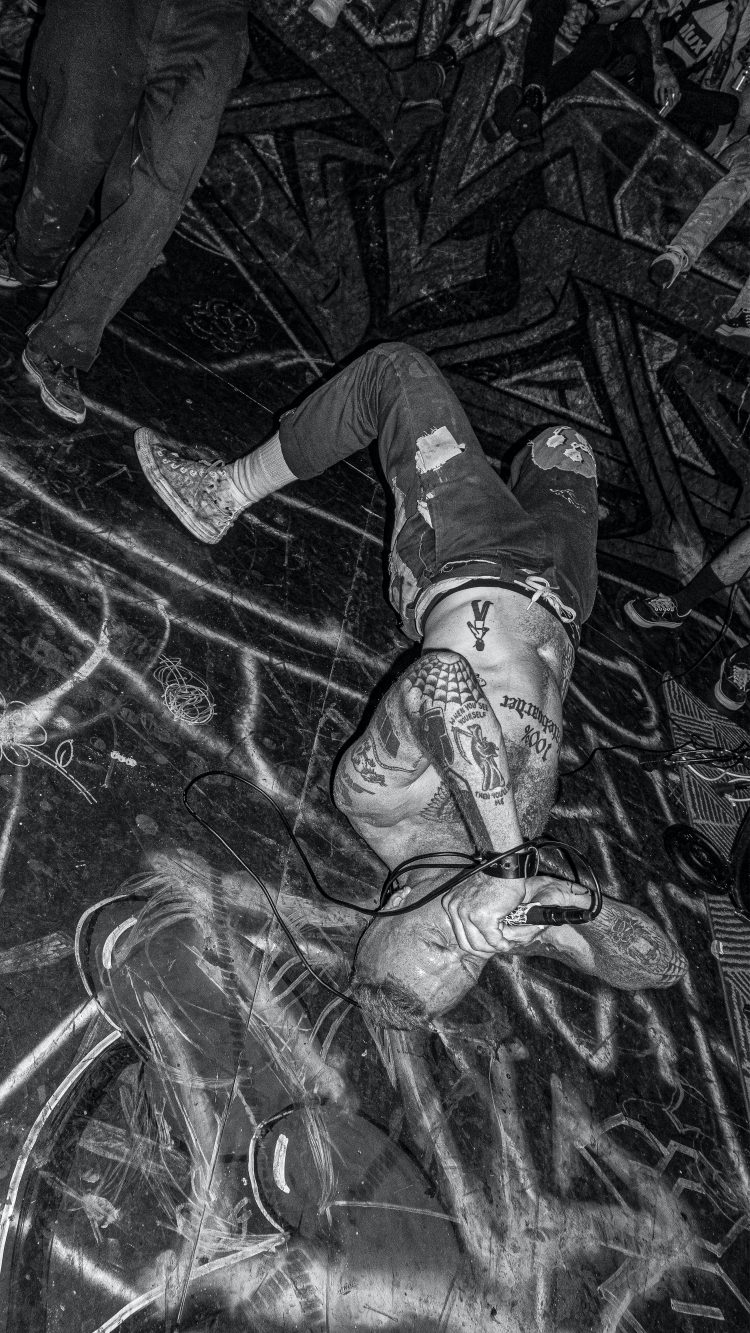 DIY shows are always so much more chaotic than pub gigs which makes for great photos. There is something special about capturing a DIY gig because you never know if it will be the last time we will be having a gig at the space.
I feel like these photos capture a great small community vibe that just has so much love for what we do. We do punk bands for the love of it and are able to share that with the younger punks by being able to have shows at DIY AA spaces.
Cheers for reaching out to interview us. Perth is an isolated spot so it's cool to see the love coming from the other side of the world.