Surreal Death Metal Destruction: CRYPTAE's Self-titled Demo Tape Exclusive Premiere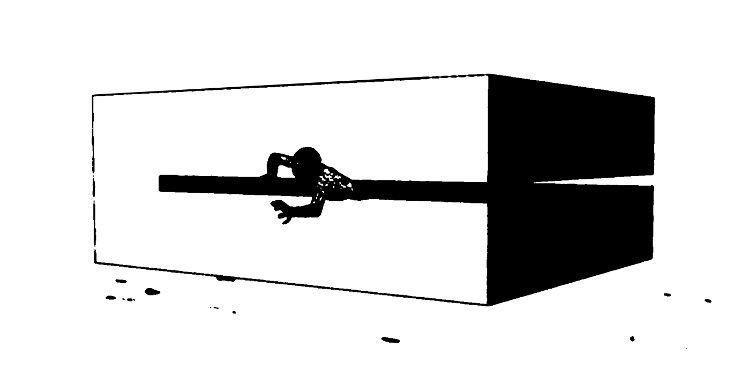 "THE MAZE OF FLESH SPEAKS"…
Today we're stoked to bring you the exclusive full stream premiere of something truly annihilating and totally fucked. From the Netherlands hails a new, gruesome, and bludgeoning death metal abomination. The punishing duo goes by the name of CRYPTAE and both members of the band hail from the dutch underground industrial and avant-garde world, having played in experimental/abstract bands like Dead Neanderthals and Celestial Bodies, among others. With CRYPTAE however, these two creeps use the band as a vessel to explore their mace-wielding caveman leanings and to fondle their shared love for the most regressed and feral extreme metal, worshipping at the altar of the most knuckle-dragging death metal. While their debut demo is as such indeed a bludgeoning blunt weapon of total death, the avantgarde background and  influences of the two members weren't so quick to be left behind, staying in tow instead and paving the path for a totally surreal extreme metal listen which, while being surely primitive, lawless, and totally savage, also shows clear elements of experimentalism and of no comfort zones whatsoever…
Built upon the undeniable foundations of forefathers Morbid Angel, Incantation, Immolation etc., within these four tracks of savage and reckless death metal destruction  you will also hear influences as diverse as Magma, Swans, free-jazz, and Discharge swarm into the picture to disfigure things even further and create an hallucinated and mangled haze of punishing and surreal experimental death metal chaos that sounds like nothing else out there. Aside from the utterly horrific destruction summoned from within the music, all you have to do to grasp the band's innate absurdity is to just take a look at their minimalist and absurd artwork to realize that this is totally fucked in the head weirdo shit that has harnessed incredible levels of surrealism to achieve it's path of total death metal destruction.
CRYPTAE sel-ftitled demo tapes drop on December 22 through Sentient Ruin (get them on their store or Bandcamp) and look and sound absolutely astounding.
Enjoy this post? Donate to CVLT Nation to help keep us going!