Hey, do you want to listen to a dope punk song set to an insane video? Then look no further than our video premiere of SHRINKWRAP KILLERS "Stolen Electronics to Shove Up Your Ass." Yes, there are stolen electronics being shoved up asses in this video, but don't let that scare you. Shrinkwrap Killers is the alter-ego of Greg Wilkinson (Earhammer Studios, Brainoil, Deathgrave) and there's a new 7″ from this project coming out March 13th via Iron Lung Records – you can order it here. It's not one of those misleading releases where the title is fun and then the music comes in and makes you feel like you're better off dead. This track is a one person party just for you! Enjoy 🙂
Parties are for jerks. Stay home and get wrapped up in this one! But make sure to bolt down your TV.
SHRINKWRAP KILLERS – Stolen Electronics To Shove Up Your Ass 7″ (LUNGS-158)
Street date: March 13th 2020
Down tuned garage thump meets the shut-in mentality on this wonderful two banger. The Shrinkwrap Killer, alter-ego of Greg Wilkinson (BRAINOIL, DEATHGRAVE, Earhammer Studios), brings a unique vision to punk being influenced by the likes of WALL OF VOODOO, DEVO, ENNIO MORRICONE, DICK DALE and of course THE SPITS.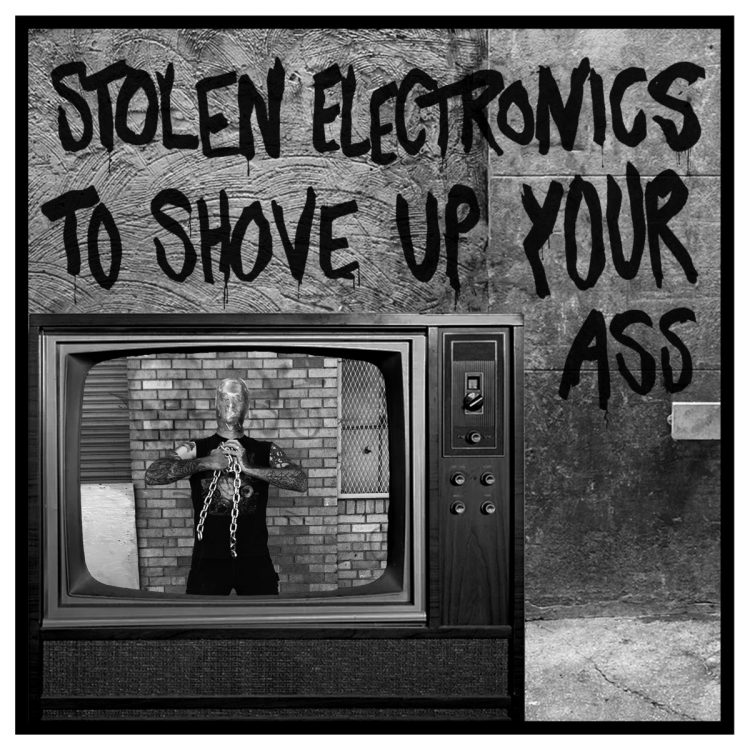 3rd of 5 in the Systemic Surgery series each hand numbered and limited to 200. Hand stamped labels on black vinyl housed in a custom die cut sleeve with a risograph print hand glued to the front. Classy.