Skinned, Boiled and Fed to the Children: The Murder of John Price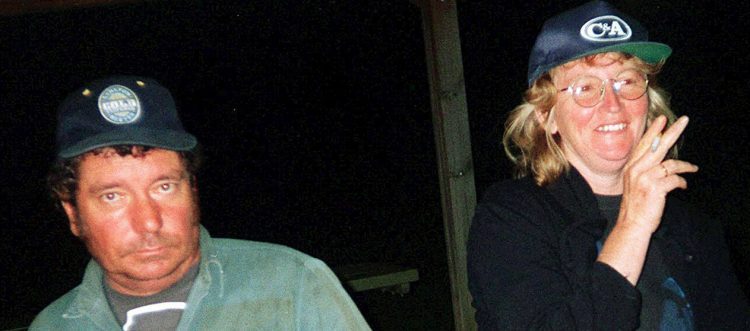 The Silverwater Women's Correctional Facility has one inmate that is like no other. In 2001, one of the most gruesome murders in the history of Australia occurred. Katherine Mary Knight was the first woman in Australia to be sentenced to life imprisonment, with her file marked "never to be released."
An abattoir worker from the Hunter Valley, NSW, Knight had an obsession with knives. This obsession led her to, on March 1st 2001, stab her then de facto partner John Price 37 times. Earlier that day, Katherine had bought new black lingerie. Price returned home after being away because of a previous fight to find that Knight had sent the kids to their friend's house for a sleepover. Price sat and watched TV, had a shower and went to sleep. Katherine woke Price up with her new sexy negligee on and they engaged in intercourse. Price then fell asleep.
He awoke after being stabbed multiple times. Terrified, he ran down the hall, leaving bloody handprints on the walls. He made it to the front of the house, almost escaping, spewing blood all over the screen door. Knight, however, had a much more sinister plan. Her motive was revenge for constantly leaving her with the kids, but Knight also derived a sick pleasure from Price's death.
Several hours after Price had been killed, Knight skinned him as she'd learned how to in the abattoir. The skin was hung on a meat hook on the architrave of a door to the lounge room. She then decapitated him and cooked parts of his body, serving up the meat with baked potato, pumpkin, zucchini, cabbage, yellow squash and gravy in settings at the dinner table. Notes were also placed beside each plate of food, each having the name of one of Price's children on it; she was preparing to serve his body parts to the children.
Police intervened before the children got home from school. They observed that the victim's head was boiling in a pot on the stovetop, and that he had attempted to escape. There were bloodstains on the floor and walls of the house. During sentencing, Justice Barry O'Keefe said Price would have suffered immeasurably.
Video footage of the crime scene is locked away for good. So horrific are the contents, it's believed anyone who views the tapes would forever be damaged. The police officers who had the misfortune of being first at the scene have complained, years later, of still being affected by the horrors they saw; one officer endured years of therapy to try to wipe the visions from his head. Another, Detective Bob Wells, who was called to the crime scene, said "it's an image that I'm still trying to come to grips with today."
Enjoy this post? Donate to CVLT Nation to help keep us going!