RUMINANT is the Blackend Crust Smoothie You Didn't Know You Needed!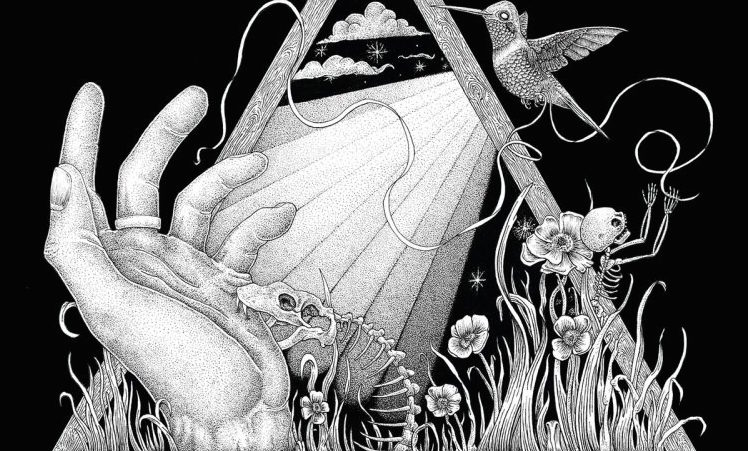 The idea of a smoothie is an enticing one. A bunch of shit that is perceived as healthy all blended into a green pretentious liquid that pairs perfectly with that Lululemon active wear you swore you'd use to get a summer bod. Right as the intense flavor of glorified kale juice hits your lips you notice out of the corner of your eye a new menu item called Ruminant. As you look closer you realize that Gentrifier Juice (or whatever the fuck the smoothie place you go to is called) has recently imported some of the finest, blackest ingredients from Portland, Oregon. Filled with remorse and regret you angrily toss your Mean Green Machine in the trash and get back in line. Still fuming from your inability to try to new things and order spontaneously you ask the underpaid white guy with dreadlocks working the smoothie bar to make you a Ruminant. As you watch him scoop bits of grind, hardcore, crust, and black metal mixed with a sizable amount of frozen bananas, spinach and vegan protein powder, you begin to viciously salivate. Before the biodegradable lid is even placed on your on Smoothie you rip the cold and heavily distorted drink from the hands of white dreads guy. The first sip is everything you've ever wanted. The punishingly vile combination of all things heavy is too much for you to handle, Ruminant's flavor has now taken hold of your conscience. You rip off your Lululemon leggings and sub them for faded black Levis and a pair of Vans that have seen better days. You call your boss and quit that insurance job in the city. Right before your very eyes a Disrupt shirt appears on your person along with a black tattoo of a dying tree. Ruminant has transformed your inner being from city dwelling yuppie scum to city dwelling hesh scum. Confidently, you stroll down the street ready to begin your new day job (now with lower pay and no benefits) as a bartender, skateshop employee or barber…you know those Instagram worthy professions that are guaranteed to get you hella followers! Just don't forget to give Ruminant a #shoutout fam!
Secret ingredient to the Ruminant smoothie is of course Acid Tears Records – pre-order the LP here!
Enjoy this post? Donate to CVLT Nation to help keep us going!