This is how I get down — when I want to expand my mind I put on my Luke Sick and Wolfagram records. As these records play, I lose myself in Luke's wordplay while Wolfagram's production elevates my THC levels. This dynamic DUO is back with a new album entitled Garshas that comes out on Iron Lung Records on Sept. 8th. We had the chance to ask them some thought-provoking questions and they answered them with raw, uncut honesty. Plus we are streaming Luke Sick and Wolfagram Garshas and DANK GOBLINS Fruity Cigars below.
Take us back to your childhood—what music did you hear around your home, booming out of the cars in your hood, or in your headphones?
What brought you two back together after 'Yegg War' to create 'Garshas'?
Luke: As music consumers, my parents tried to be hippies real hard so a lot of Grateful Dead, Janis Joplin, Bob Dylan, CSNY, Blind Faith, Quicksilver Messenger Service, CCR, Cream, The Band…but being poser hippies, my dad also had a pretty decent collection of Blues (IE Blind Sonny Terry) and Jazz (lotta Brubeck but all the standard Impulse/Blue Note, Coltrane, Art Blakely, Monk, etc.) from when he was in the Navy… I gravitated to those… not a lot of Soul or Funk tho, so I had to learn about that from others, mostly rap records haha. In Palo Alto, the cars boomed local rap from the Eastside, groups and rappers like Rated X, Parts Unknown, Murder One Gangster, Chunk, SIC (Sic Insane Criminals), Totally Insane (this was what you heard the most in the early 90s), Funk Lab Allstars, East Palo Alto's Own Parental Advisory, So Busy, Sean T, Kaos, etc etc… Google or Discogs "East Palo Alto rap."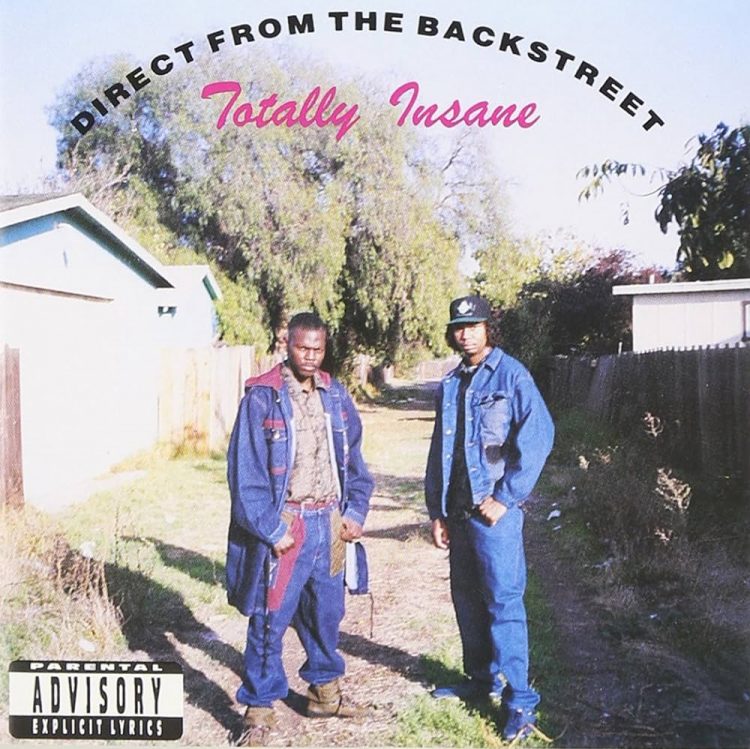 Wolfagram: In my headphones as a kid, it was the Electro and Electro spin-off compilations on Street Sounds records; in particular Electro 6 (UTFO, Roxanne Shante, Whodini, Egyptian Lover), Electro 9 (first cassette I bought with my own money), New York Vs LA Beats, UK Electro, and Hip Hop 20 (Rob Base & EZ Rock, JVC Force, and Overlord X). Every Saturday afternoon, it was Mike Allen's syndicated hip-hop show on Radio Aire, and periodically it was John Peel when he played something relevant on his Radio One show. Outside the house/ headphones, it was the various sound systems that were everywhere in the summer months. Slightly later, it was pirate radio, ABC, MCR, and Rapid FM that expanded my horizons.
What brought you two back together after 'Yegg War' to create 'Garshas'?
Wolfagram: I don't think there was ever any doubt that we would do another album together. Garshas was kickstarted when we recorded two new tracks for the vinyl version of Yegg War.
Give us the science behind the title and artwork of your new album, 'Garshas.'
Luke: In the West Bay, it's the way we pronounce the Garcia Vega cigars we rolled blunts with in the 90s. Never Gar-cee-uhz, always Garshas.

If three of your songs from 'Garshas' were placed in a time capsule to be opened 60 years from now, what songs would you put in there, and why?
Luke: I like Hell's Melody, Swedish Fish, and Fermented… beats and rhymes with no-vox/raw intro hooks… I think that template itself lends to the desperation I was aiming for.
Wolfagam: Hell's Melody for the flow of the second verse and how it builds to the delivery of the line "Now your mama gone off the vodka like a Soviet."
Swedish Fish because I like the sample chop I did a lot.
Quarter Tank for the key and scale changes that happen without making the bassline go out of tune.
Yo Luke, what does a day of THC joy look like and sound like to you?
Luke: These days I puff like morning coffee and happy hour cocktails. All flower, mostly indica. Tacked out on the weekends when I can.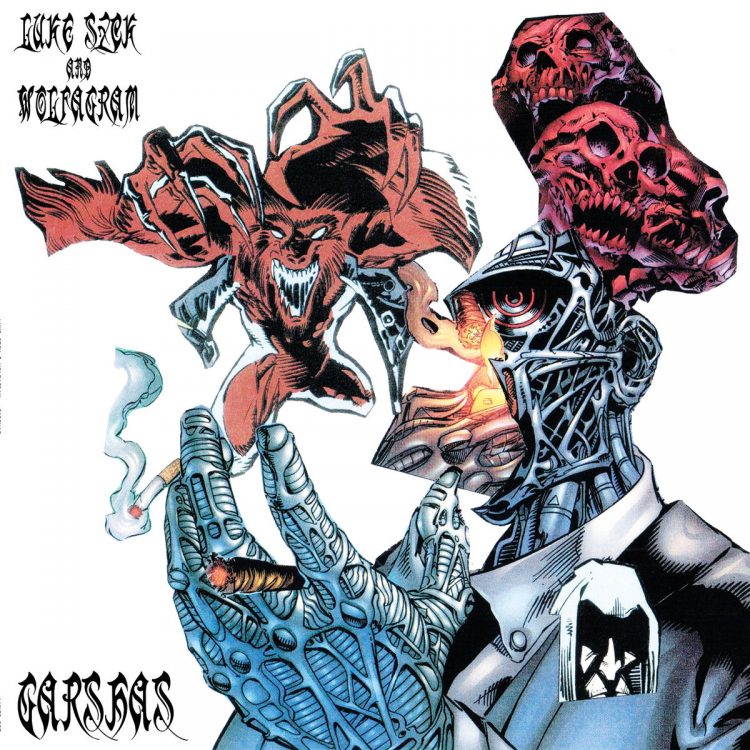 Everything about "Smokin' Cavi in the Traffic" makes me feel the high! Can y'all break down the creative process of this song?
Luke: I'm over half a century old, so I remember when hubbas weren't just associated with homeless people selling looted TVs to get high, I remember when it was as "cool" as a key bump (as impossible as that may currently sound), ha, so… anyway that's what I think was in the back of my head as that came together.
Talk to us about the West meets East vibe of this record. How do you feel 'Garshas' brings both coasts together in a genre that has a history of competition and beef between the two?
Luke: Anybody who was tuned into rap since the mid-80s until now knows that the line between East and West is blurry as fuck. That was a distinction fueled by advertising and capitalism in general and obviously by people who don't have all the records I do.
Wolfagram: I grew up in England, The East vs. West never really meant a whole lot to me. Paris's The Devil Made Me Do It, and Digital Underground's Sex Packets were as important to me as Big Daddy Kane's Long Live the Kane or EPMD's Strictly Business.
Wolfagram, describe your production skills as a weapon of mass change—what impact do you want to see it have on culture?
Wolfagram: Hmm, referencing the answer above slightly, I think Hip Hop as a movement and culture should always *primarily* center itself around the experiences of Black working-class youth; meaning change is only something I can be along for the ride with and not dictate or center myself in.
This doesn't mean we can't have white rappers, producers, and fans, or that we need to engage in endless caveats and apologies, but as a movement, the lights should not be on us.
When a white guy tells you that their favorite rapper is Eminem ask who else they have in their top five.
Can each of you pick a Hip Hop album that changed your life, and explain why this record had an impact on you to this day?
Luke: Original Concept Straight from the Basement of Kooley High… The greatest early Def Jam record to me, and one I don't think gets nearly the credit it deserves as far as production value and the people it went on to influence. All I ever wanted to do and still want to do is be in a rap group just like this. I think Dr. Dre (NWA), DJ Yella and Arabian Prince loved this record and wanted to be like it too. It's on my bucket list to ask them about it.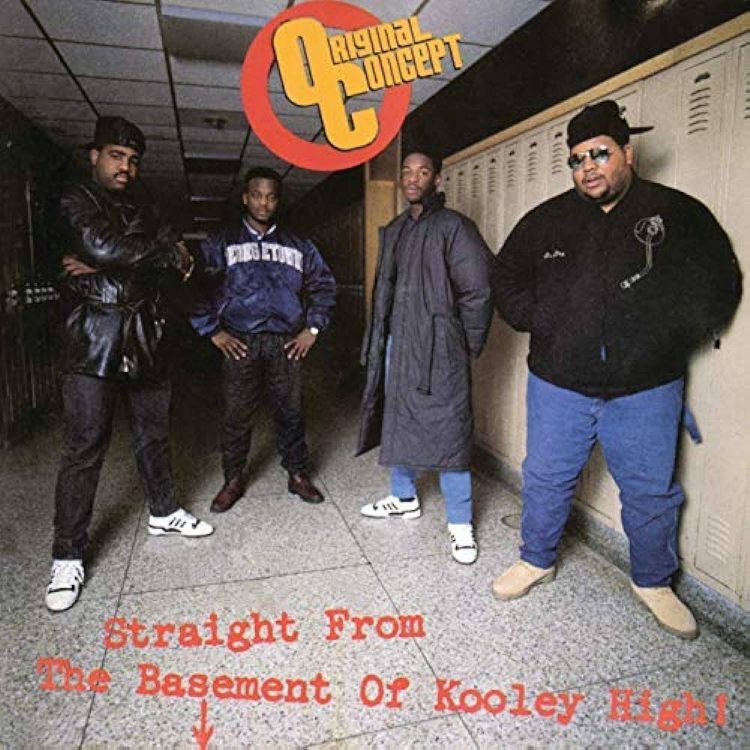 Wolfagram: Public Enemy It Takes a Nation of Millions to Hold Us Back from 1988 because I was completely obsessed with this album and even now find new details and inspiration in it. It sits alongside the 2nd Annual Report, Reign in Blood, Left Hand Path, Black Light District, MM FOOD, and King Tubby Meets Rockers Uptown in my pantheon of "most important albums."
The production, the wall of sound, and the building of a whole out of disparate parts is something that influences all music I make in all genres. The way that they reframed error and artifacts that signaled something was coming — such as the rush of air over a reed, the squeal of feedback before a solo starts, the slightly off first note before a performer finds their place, the grunt of a singer — INTO THE MAIN EVENT was such a groundbreaking move and they aren't given enough credit for that deliberate shifting of focus that creates a new form.
Wolfragram, I know you are a huge MF Doom fan, so I want to know, did his production style have an influence on the way you produce?
Wolfagram: I don't think anyone in the contemporary underground can escape the gravitational pull of MF DOOM's legacy and influence. First came across him in 1989 when Zev Love X and Subroc did Gas Face with 3rd Bass, followed by the KMD – Peach Fuzz 12″ in 1990. I recently found out that the hospital I was born in is the hospital that killed MF DOOM, a connection I wish I did not have.
Luke, what is your favorite strain to smoke when you are in a creative state of mind, and why?
Luke: Like I said, I'm an old head so I like things like Cheese, Marilyn Monroe, Afghan Goo, Granddaddy Purp, Blue Dream when I was a Sativa dusto, used to really dig the 707 Headband stuff… when some of those come back around I always cop 'em for the nostalgia, but I'm not really picky. I come from the Sess and coke can era… these days anything indica 20+ is cool.
While we are talking about weed: Luke, how do you think legalization has impacted the weed community?
Luke: Under capitalism, like any exploitation of a product/culture from the street level… government legalization and corporate consolidation have exalted the salesmen and marginalized the true artists. Hence, a lot of generic and way less genius…
Luke, can you drop some jewels about DANK GOBLINS and the Fruity Cigars album?
Luke: The goal was never to smoke out the whole party, but sometimes when you hotbox the garage…