The duo behind the dark ambient project Jegong is Dahm Cipolla (MONO) and Reto Mäder, and with I they've made an album that takes you through a labyrinth of sound, mood, and power. I comes out via Pelagic Records today – order it here – and it's equal parts magical, gorgeous, weird, and unsettling. This is music that will have you knocking on unknown doors in your mind, climbing disappearing staircases to distant memories of lives past. It's music that will mean something different and unique to each listener; songs that will trigger the voices of your unconscious to tell you all their secrets. Today I'm excited to not only be sharing the full album stream with you below but also a track by track provided by the band themselves. Right now, listen to I and drift away into the caverns of your mind…
Track by track
1: Sowing Dragons Teeth
Reto Mäder: As the opening track for our debut album "I", we wanted to have a song that is constantly changing in form and density. A song structure like a maelstrom or a growing plant focusing on our two main instruments, analog synthesizers and drums. In addition, the guitars are used more as sizzling and shimmering walls of sound. The theme of this song goes well with the film scene in Blade Runner 2049, in which a meager little flower in a field of ashes becomes a sign of hope.
2: Sir Bell
Dahm Majuri Cipolla: A voice in the night creeping through the sky bouncing from radio tower to radio tower.
3: Frames Of Reference
RM: With 9 minutes, this is the longest song on the album. A song of this length is predestined for inviting the listeners on a journey. A journey through emotions with a stumbling start, which transports you step by step into an encouraging marching to discover unknown territory. In the first part of the song, the stumbling one, there was plenty of space for metallic percussion sounds resembling the sharpening of a knife. The second part of the song exemplifies well how the keys and stringed instruments have been used throughout the album: the synthesizers should sound like warm, distorted guitars and the guitars should sound like analog synthesizers.    
4: Akashic
DMC: This is similar to the sound and patterns created by the one and only universe super computer.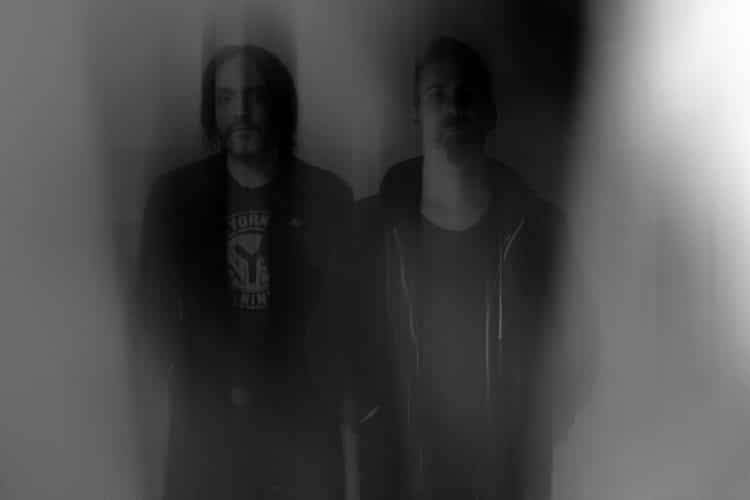 5: Ghost City
RM: In the song "Ghost City" we wanted different elements to collide with each other. It was not about the destructive collision as such, but about the calm and awakening afterwards. A collision as a means to an end. This song was also the beginning of a video trilogy with the middle section "Stable Off" and the conclusion "Sowing Dragons Teeth". This song probably represents our two bands Sum Of R and MONO best. The dark, sluggish slow-motion part at the beginning goes well with Sum Of R and the cinematic, floating melody in the third part of the song, enriched with dynamic feedback, feels like a distant MONO echo.
6: The Great Return Of An Escaped Spirit
DMC: Sonic distorting energy that is behind something or is the person/thing that caused it to start and to keep going, or could influence people to take part in it.
7: Black Monk Lurking
RM: Yes, we are Cluster fans. With this song, our approach and musical reference to Krautrock comes to the fore most clearly. It's not about copying the Krautrock style as a new Zeitgeist genre with today's digital step-sequencers in synch with drum patterns. We see our project more as a creative playground to celebrate and underline the playful and experimental approach from earlier Krautrock. The wobbling background sound in this song was created with a Bass Guitar played through a Mellotron effect pedal to manipulate it in speed and pitch with an unstable reel-to-reel tape machine transport. There were neither musical notes nor default settings for this sound. Just trying, trying, and trying with a sense for a suitable mood.
8: Stable Off
DMC: Walk at a steady and consistent speed, especially back and forth and as an expression of one's anxiety or annoyance. Doing everything under the sun to be soaked in freedom.
9: Relying Relying Relying
RM: It's about repetitions. Layer after layer, gently forward to the heart of the problem. Don't be afraid of the melancholie. Layer after layer, relying relying relying.
10: Faces Of Earth
DMC: Slow and steady is something we can depend on with full trust or confidence.
11: Hollow White Star
RM: This song has a jazz vibe like Alice Coltrane's – Journey In Satchidananda from 1971 coupled with a touch of Tortoise. It's the only song that was built with material from unused recordings. It's always fun and a pleasure to play around with additional audio recordings from an album recording session. Of a moment where the studio with its individual gear became a real and unexpected instrument.
12: Spirit, The Horse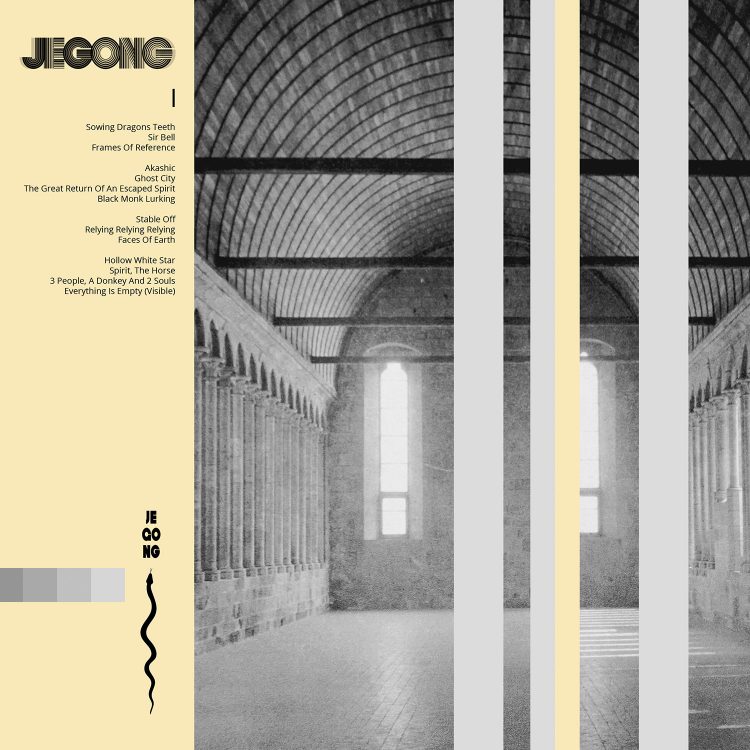 DMC: He learned that if he lived simply and refused war trophies, and adopted an ethos of simplicity, he would never be harmed in battle.
13: 3 People, A Donkey And 2 Souls
DMC & RM: The cryptic song title says it all: The ghostly figure – with or even without a soul – convinced him that he possesses superhuman abilities and is destined to lead humanity to everlasting life and eternal truth. Haha!
14: Everything Is Empty (Visible)
DMC: The reality is nonexistence, and nonexistence is the reality.