Immortal Birds Tour Dates + Streaming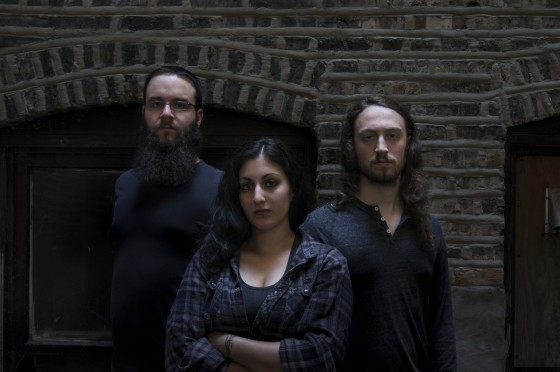 Before the frozen, biting winter winds of Lake Michigan roll over the Chicago strong hold of Immortal Bird, they have embarked on yet another raid of the northeast in a string of dates this October. With the release of their EP entitled "Akrasia" now almost a year old, Immortal Bird mesh a kaleidoscope of modern metal and hardcore, twisted with brief moments of aesthetic beauty and a constant, underlining sense of devious, maligned rage. At times, simmering down to a low boil, tricking the listener into a sense of safety before they explode like a caged animal yet again. Immortal Bird have quickly emerged forth over the last year to demand attention from the metal scene and it is much, much deserved. Founded by Rae Amitay, who handles vocals duties live and drumming in the studio, it came to be with the addition of guitarist Evan Berry and bassist John Picillo. Berry and Picillo add a dense level ranging from the aforementioned hardcore scene, with elements of black and death metal for those who need things a little more intense. Amitay should also be noted as having one hell of a glass-gargling voice; showing chops for being able to swing with each curve in the song that Berry and Picillo throw at you. For those with a taste for the bold and different, it would come highly suggested that you lay down your weapons and surrender yourself to the horde that is Immortal Bird this October.
Enjoy this post? Donate to CVLT Nation to help keep us going!