Experience the stormy, sweltering aggression of Wailin Storms on tour this July!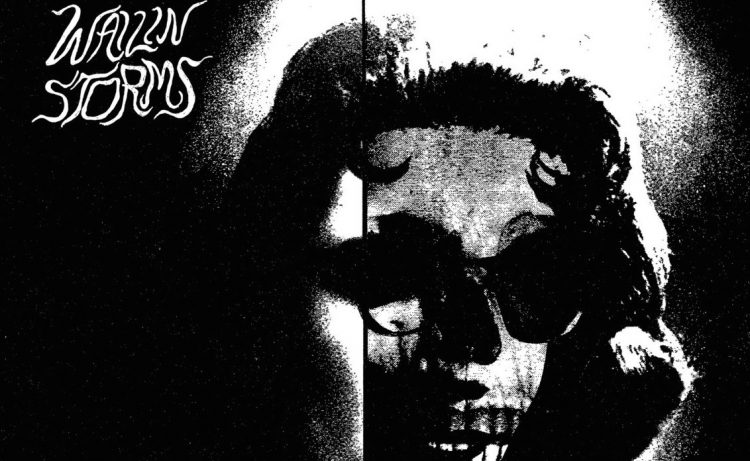 Durham, NC's doom punk dons Wailin Storms just wrapped up recording sessions with producer extraordinaire J. Robbins for their highly anticipated third record which means they'll be in top shape when they hit the highway for a midwest rumble this July. While we may have to wait until 2020 to bathe in the final product, you can be assured they'll be debuting some new riffs on the road to haunt you in the meantime.
Wailin Storms have a dark and stormy soundtrack for any occasion: the psych-up, the murder, the dismemberment, even dumping it all in a swamp at the end of the night. Check out the vicious video for their 2017 track 'Hurricane Trashwave' below and catch the action at one of their summer sacrifices!
7/17/19 // w/ Unmaker // Gallery 5 // Richmond, VA
7/18/19 // w/ Bound & Tone // Pie Shop // Washington, DC
7/19/19 // w/ Night Vapor & Death Instinct // Gooski's // Pittsburgh, Pa
7/20/19 // w/ Cadaver Dogs, Hot Wet Trash & Oginalii // Spacebar // Columbus, OH
7/21/19 // w/ Hissing Tiles // Northside Yacht Club // Cincinnati, OH
7/22/19 // w/ Something is Waiting & Montrose Man // The Owl Bar // Chicago, IL
7/23/19 // w/ Solid Freex & Daughters of St. Crispin // Wisco // Madison, WI
7/24/19 // w/ Buildings & Tongue Party // Mortimers // Minneapolis, MN
7/25/19 // w/ Conan Neutron & Blue Unit // Club Garibaldi // Milwaukee, WI
7/26/19 // w/ Fotocrime & Fool's Ghost // Kaiju // Louisville, KY
7/27/19 // w/ Aghori Skinsuit & Nerve Endings // The Hideaway // Johnson City, TN
Enjoy this post? Donate to CVLT Nation to help keep us going!