Following up their mammoth 2017 release, Backwater, Italian Death Doom crew Fuoco Fatuo are set to release their latest opus Obsidian Katabasis on April 2nd, courtesy of Profound Lore Records. Taking cues from such genre luminaries as Disembowelment and Thergothon, the quartet produces an immense and suffocating sound, as mystical as it is punishing.
A cursory listen of the crushing opener "Obsidian Bulwark (Creation of the Absurd)" might lead one to question if this is somehow ambient music. Not that it's full of synth washes and gentle tones, quite the opposite. It's insanely heavy, like the sound of two dead planets colliding in space. It's heavy, but Fuoco Fatua seems to favor texture over immediacy in their compositions. The riffs are monumental slabs of Death Metal slowed to molten crawls, but they are often fighting to be heard over the cavernous vocals and thundering drums.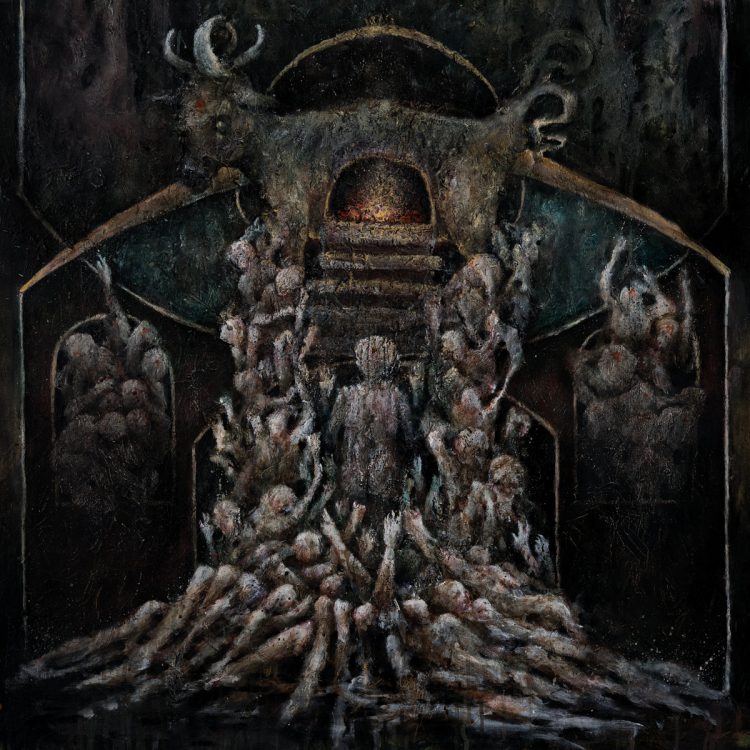 The sequencing of songs lends to the idea that the group is aware of this quality in their music. The album consists of three primary pieces, ranging from over thirteen minutes long to nearly eighteen minutes long. These alternate with shorter, instrumental songs that stand to further the crypt-stench atmosphere of the proceedings.
Simply titled "I", the first of these interludes spends much of the time marching to a Funeral Doom pace, guitar chords and swells accented by drum hits create a menacing if not ritualistic atmosphere. The song does eventually find its full footing, but either way, the ominous atmosphere is overpowering.
Fuoco Fatuo moves from strength to strength. "Thresholds of Nonexistence Through Eerie Aeon" leans heavier on the Disembowelment influence. Much of the song relies on a simple clean guitar riff which proves utterly despondent. This is the sound of consciousness slowly bleeding out of a body, of a spirit transitioning from the material to the immaterial world, never to return again. When the distortion finally arrives, the spirit is obliterated. As the song continues to build for minutes on end, the trip just continues to grow more threatening.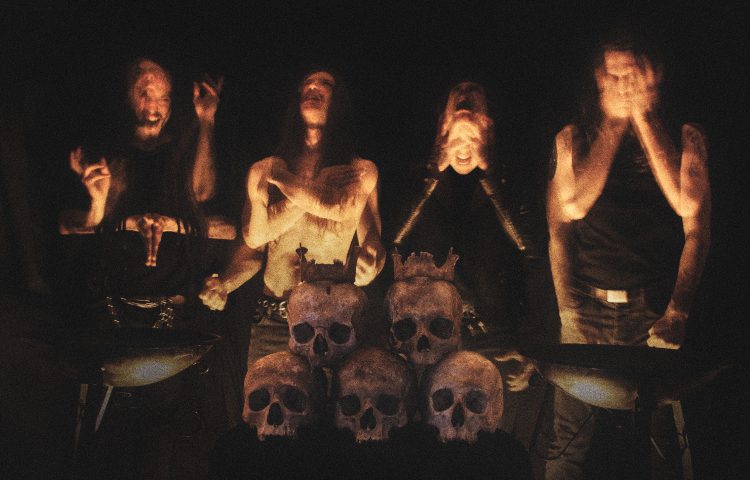 "II" is even more textural in its conception. A sense of timelessness and weightlessness conveyed in under four minutes. "Psychoactive Katabasis" opens with the most memorable riff of the album, an epic guitar melody seemingly backed by synth. When the double bass and growls join in, it's liked being dragged into hell. A slightly cleaner vocal appears on the track, but it's distant and still reeks of torment. The album closes with "III", a calm bit of double-tracked guitars, a requiem for all which has been destroyed.
Obsidian Katabasis is a vast and harrowing listening experience. The album is completely immersive, a trip into the horrors of the unfathomable and unknown. It should come with a warning label: listener may experience lost time, contemplation of mortality, and obsession with existential horror. And for the right kind of metalhead, this will be all they need to know before diving in with glee.