Galway's Ilenkus have been threatening an album like this for a while. Their debut record, Rule By Thieves, while a solid enough offering, didn't necessarily have the grit it needed to stand out from the pack, though still displaying the odd flicker of brilliance. A few years later, the band has come on leaps and bounds clearly with second record The Crossing, which sees them leave many of the post metal trappings behind in favour of a more angular and even more aggressive presentation.
The band mesh some obvious influences – imagine Ire Works-era Dillinger Escape Plan colliding with The Ocean for a ballpark description of what to expect. This isn't the same band that released Rule By Thieves; the one thing they have maintained is the grandiose cinematic feel, but with a razor edge this time around.
This is made clear straight away with opener 'Devourer,' a track whose title is more than appropriate, as a sea of jarring riffs come crashing in straight away and devours all. It's quite a clear statement of intent to start the record.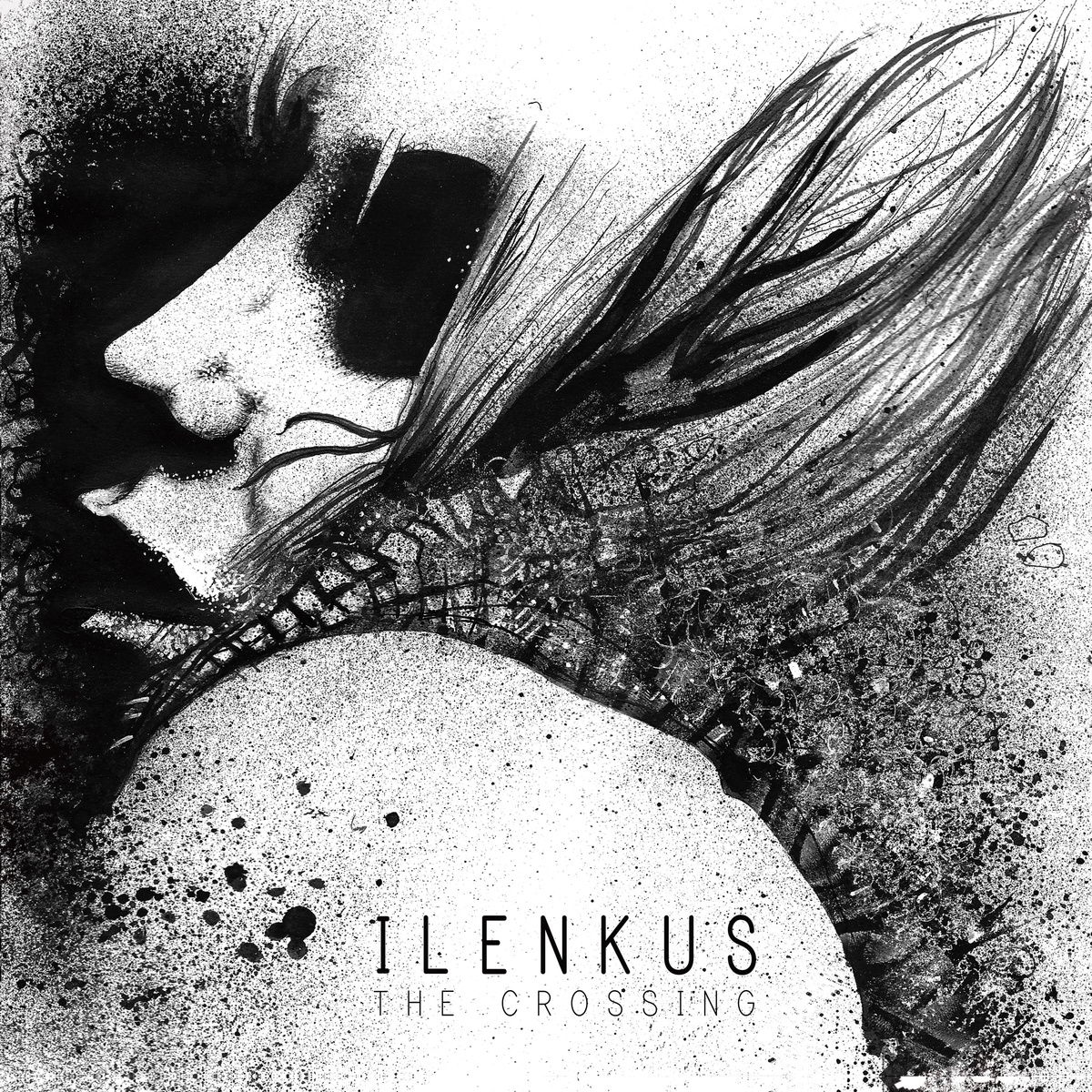 The Crossing is a very difficult album to digest overall, mostly due to the number of components at play, ranging from two to three guitar assaults and a trio of vocals. Upon initial listens, it can come across as muddled and a crowded mess, but with time each part begins to slot into place and starts to make sense.
While the band has more of a visceral side to them this round, they haven't sacrificed any of the key melody that makes many of these songs memorable, either. The title track sees them tinker with a brooding melody that's reminiscent of Isis' In the Absence of Truth with post rock-tinted guitars. What we hear now is the band capitalising on the splendour heard on older tracks like 'Great Divide'
For a primer on the new and improved Ilenkus, though, take 'Over the Fire, Under the Smoke,' with its colossal monolithic riffs and eerie melodies. Meanwhile, 'Goodbye Denial,' the record's closer, is a seething number, whose paced verses are at odds with the rest of the record but serves as a calm before the final ripping storm that rounds off The Crossing.
This is an impressive record within its sphere. Perhaps its only real flaw is that it's preaching to the choir, in that those not au fait with the sounds of sludge and post metal are unlikely to find anything to sway them; but nevertheless, The Crossing is a definite win.