I recently read a quote about seventies psychedelic freak unit Third Ear Band where the group's percussionist Glen Sweeney described their songs as "alike or unlike as trees." For some reason, it occurred to me that this could also pertain to the Austin-based metallic screamo outfit Portrayal of Guilt. Starting off as a more metallic take on screamo (or skramz as the kids call it), Portrayal of Guilt has proven to be wildly unpredictable, pulling on many different elements to express their bleak musical vision.
Their latest release, Devil Music, is no different. Choosing a unique approach, the album features five new songs followed by a reimagining of each piece taking up the back half of the record.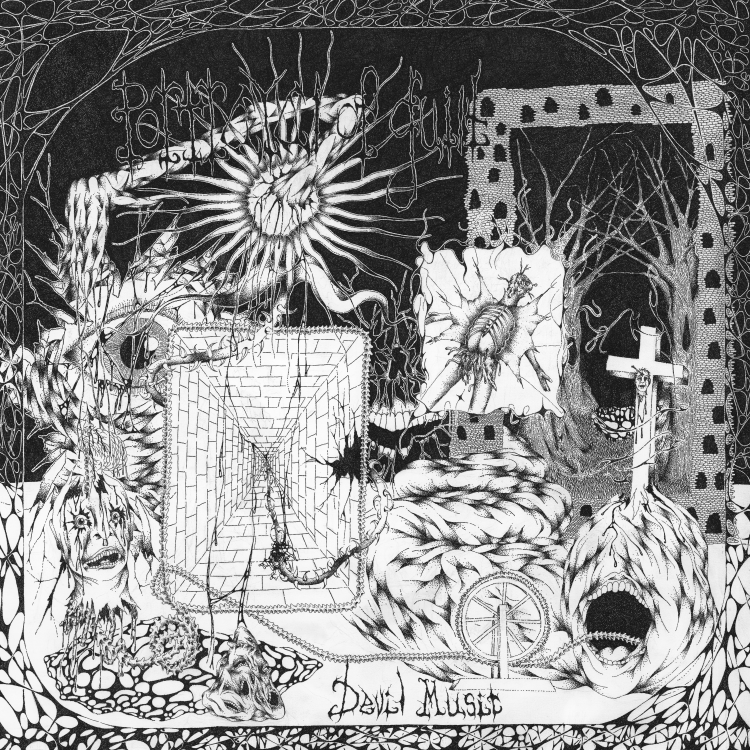 The five new songs are as vicious and awesome as we've come to expect. "One Last Taste of Heaven" cuts a swathe of noise and sludge before a bit of sleight of hand takes the same discordance and turns it into grind. "Untitled" locates common ground between Converge and Deathspell Omega while "Burning Hand" mines of vein of menace driven by industrial throb and noise.
"Where Angels Come to Die" appropriately plays out like a black metal nightmare. The new songs conclude with the title track, another blackened affair. Yet there's nothing predictable here. Instead, "Devil Music" plays out like Mayhem covering Snapcase and Godflesh simultaneously. Even the "normal" half of the record is both terrifying and wholly original.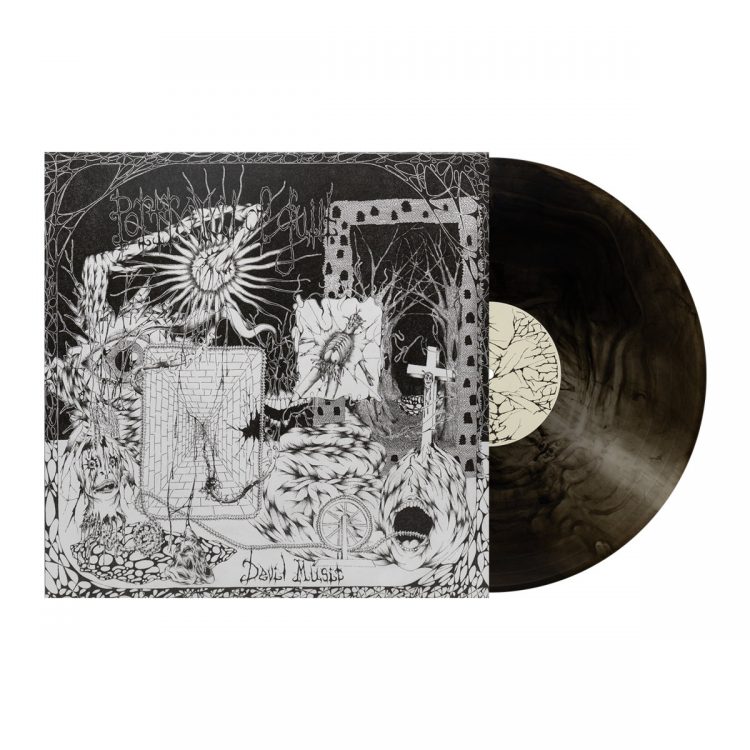 Proceedings definitely take a turn on the "reimaginings" portion of the album. Here, the traditional instrumentation is replaced with acoustic bass, orchestral strings, and horns. This approach completely changes the atmosphere of the songs. It's telling that they use these versions of the songs to accompany their new short film, also entitled Devil Music.
These tracks are more intimate and definitely feel like a blend of black metal and neo-folk, all of which fits the blasphemous feel of the film. The harsh vocals over orchestral accompaniment sounds incredibly evil, and the thud of the new percussion tracks wraps the affair in a ritual ambiance.
Devil Music really is about providing material in two entirely different contexts. The first half evokes the pure release of a show, the catharsis of screaming along in a club. The reimaginings seem built for solo contemplation. Listening to it and soaking up the atmosphere or watching the accompanying film. The true bonus, for some at least, is to find this kind of atmosphere without having to dive down a gross rabbit hole trying to find out if the artists are some kind of national socialists. Portrayal of Guilt isn't that kind of evil. Instead, let's call them evil geniuses for concocting yet another mind-blowing record.