GIRLS LIVING OUTSIDE SOCIETY'S SHIT
captured by Angela Owens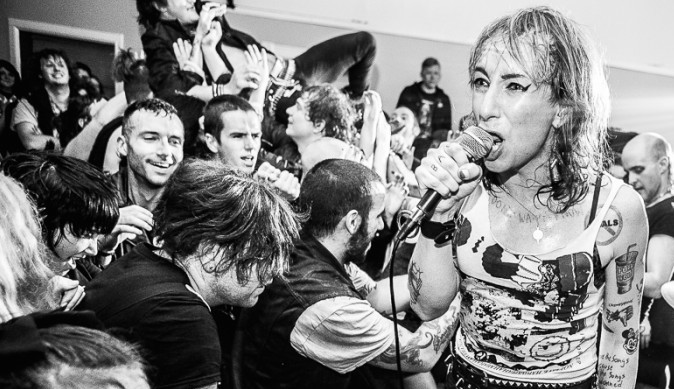 G.L.O.S.S. released one of my favorite demos of 2015! Every second of this tape is killer with no filler!!! When I saw that Angela Owens took photos of their most recent performance at the Hardcore Stadium in Cambridge, MA, I knew I had to post it. It's a trip how good Owens is at capturing the energy of a room in her flicks! Leather Daddy, Dame, Gas Station Girls and Firewalker were also on hand, and they all rock and shocked the nation. You can peep radical live footage from the night captured by our homie Ryan aka At the Boiler Room!
LEATHER DADDY
DAME
FIREWALKER
GAS STATION GIRLS
Enjoy this post? Donate to CVLT Nation to help keep us going!