Premiere Streaming: Fucking Invincible // Lifespite 7 inch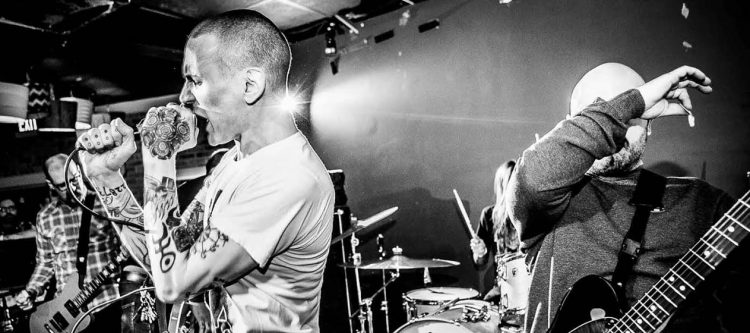 I FUCKING love bands that take a stand for what they believe in without giving a fuck what people are going to say! Fucking Invincible from Rhode Island (ex-current members Dropdead, Daughters, Soul Control, Sweet Jesus) and Lifespite from the Netherlands (members of Blind To Faith, Left For Dead) have united for a blazing 7 inch that is coming out via Atomic Action! Records on Oct 7th. I don't have to sit here and tell you how sick the music is, because we are streaming both songs below, you lucky bastards! That being said, Fucking Invincible kicks off their west coast tour with Deadbeat on Sept. 22nd, so you can get your sonic beatdown in person when you attend one of the shows!
Fucking Invincible: "Buy Or Die."

Photo by Angela Owens
 Lifespite "Pray For Nothing"

The Lifespite Photo by Eva Bling
Fucking Invincible West Coast tour Poster
Enjoy this post? Donate to CVLT Nation to help keep us going!