Inexplicable as their personas as futurist beekeepers in a symbiotic biosphere, the music of duo GayCay is pertinently off-the-wall yet catchier than any known car dealership jingle. Their influences are obvious to the weird music adept but their message is more of an incantation for a world liberated from the confines of ecocide and heteronormativity. Bee sting synthesizers swim over paper-thin casio beats and gurgling sawtooth bass envelopes. The lyrics declare that they are the future, coming to commune with nature and destroy gender roles while evoking multidimensional powers to aid humanity into its journey of self-realization.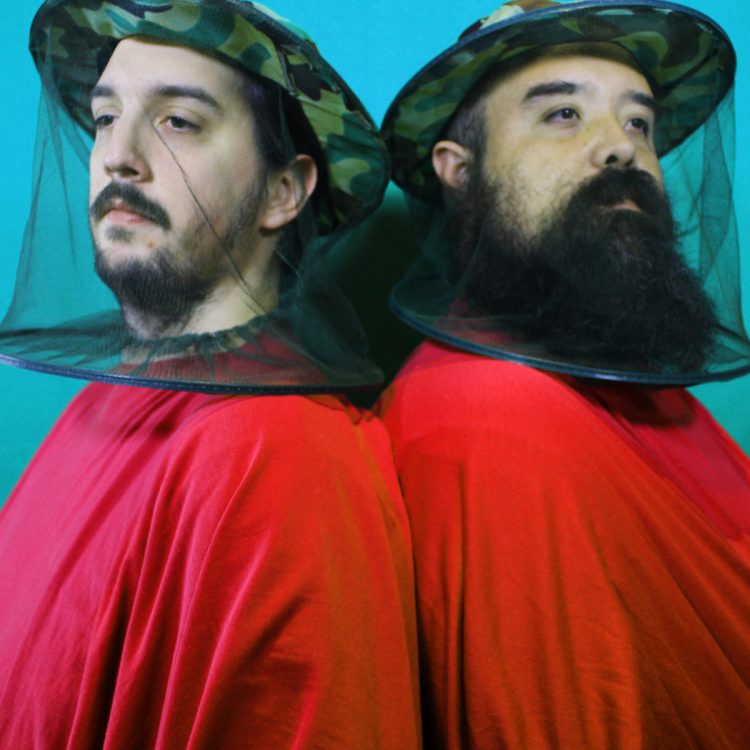 From their bio "GayCay is a nomadic space for experimentation between multidisciplinary artists and partners Edgar Fabián Frías and Thaddeus Pedisich. They create frenzied minimal synthpunk, the likes of DAF, Nitzer Ebb, and Adult. Formed in 2017, GayCay's intention is to highlight the urgency of queer and trans liberation and to be a collective message of hope. Emerging from the Portland underground music scene, Pedisich's former musical projects include PinkSlime and Dopesmoker (PDX), among others. Frías, a contemporary artist originally from Southern California, has exhibited internationally and has a solo project, Galaxias Eternas."
We here at Cvlt are always excited about experimental music and pushing cultural boundaries so we can't wait to hear more from this duo.