The 90s is when everything started to go downhill for me. So it's ironic that LAUGHING MATTER is giving me such Dinosaur Jr. vibes on their single "NEW LOVE," because this song is speaking to a soul revolution I've been undergoing over the past year, ending a cycle that started in 1994. It's like I'm not the only one.
My teenage years were the perfect storm of a dysfunctional family, a sick parent, and the beginning of three decades of self-medicating that quickly became self-abuse. It's only after I turned 40 in 2020 that the parts of myself I had hidden, rejected, and attempted to kill finally came back to me and I found a true love. A new love for myself. "Stop looking from the outside/start looking from within" is so profoundly simple and so deeply important for us to do. So between the lyrics, the grunge, and the baby—Billy Quatro—the amount of joy I'm getting from this song and video is unholy.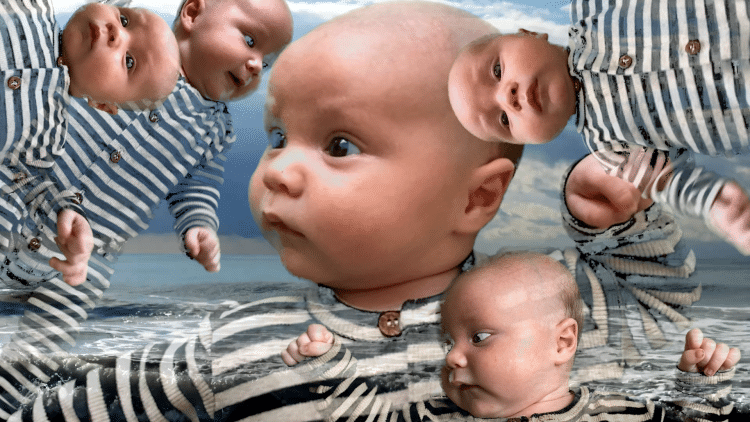 Featuring members of Obliterations, Outspoken, Kid Dynamite, Loved Ones, Battery, and The Explosion, Laughing Matter might be made up of some seasoned musicians, but they're a brand new band and you can stream their demos here. Their first show is a part of Homesick Fest 2022 with Ceremony, Mannequin Pussy, Death Bells, and Special Interest at the Glass House in Pomona on 1/28/22.
Right now watch Laughing Matter's video for "New Love" directed by William Lemon III and let yourself feel the love!
PRODUCED, FILMED, AND EDITED BY WILLIAM LEMON III // STARRING WILLIAM LEMON IV AKA BILLY QUATRO