Deep within the dense forest of Olympia, Washington lies a massively rooted tree. Beneath dead roots lies a portal into a world unlike any other. The soundtrack, one of consuming death doom created by none other than Mortiferum.
Label: Profound Lore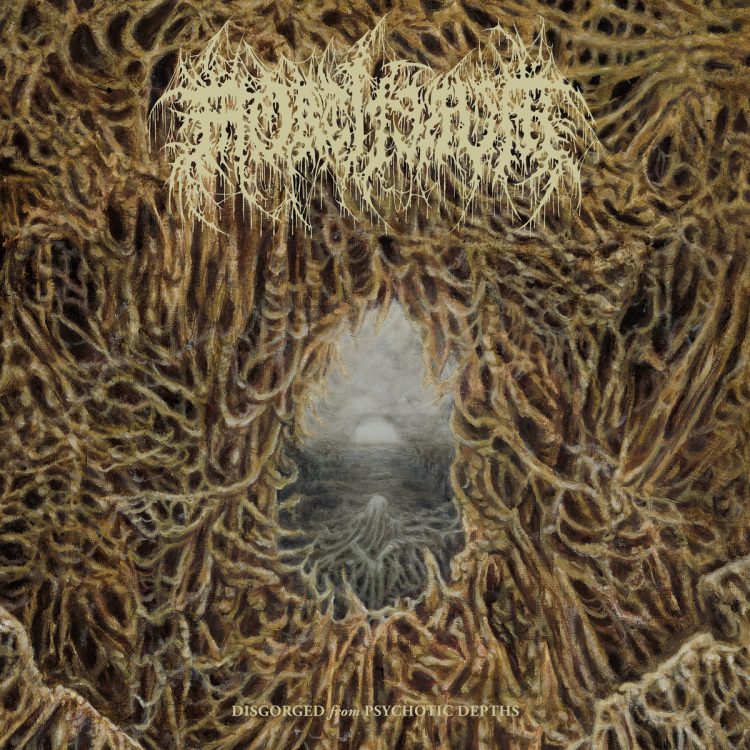 Their newest offering "Disgorged from Psychotic Depths" is one hell of a debut record. This is nothing short of 37 minutes of absolute despair. It is time to descend into this dense sinkhole of depravity.
Making waves with their demo Mortiferum have been an anticipated name in the death doom scene. An initial glimpse of the album cover alone is enough to provoke a sense of curiosity and disgust. What lies within these psychotic depths? The orifice on the cover brings us into a world infested by a relentless pummeling of thick riff's and dripping with rhythmic and haunting percussion.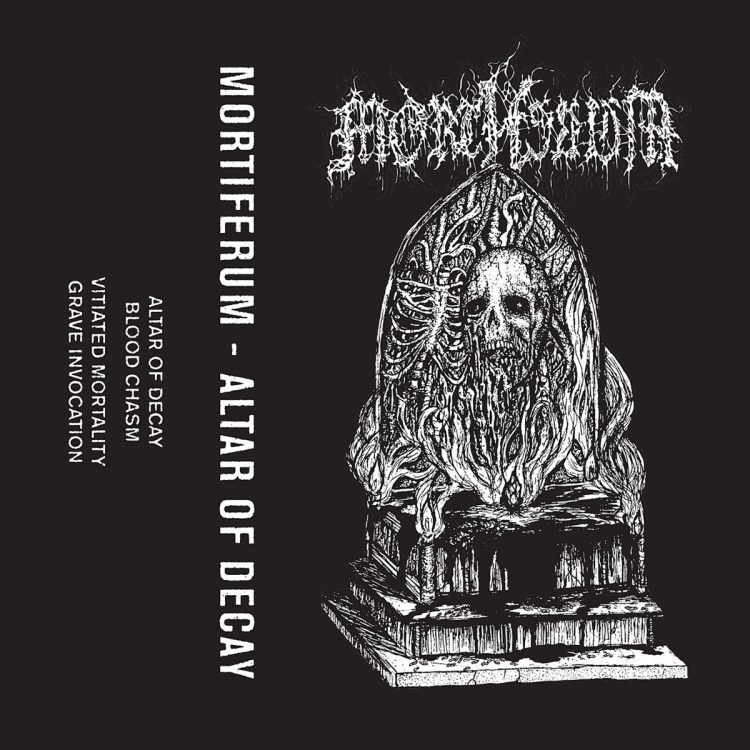 Archaic Vision of Despair starts off in a tortuous slow romp. The shambling rhythm weaves between swarms of grooves and posses a classic almost Evoken-esque rhythm. Towards the finale of the song Mortiferum prove that not only can they bring things to an agonizing throb of doom, but can rev up the buzz-saw guitars and shred like any modern death metal band. Entering the depths is the literal sense of descending into hell. Percussion ringing out in strange echo's like a devil forging a blade.
Inhuman Effigy hypnotizes as it forms a sweltering cascade of rhythm with an almost echoing from that of an early Bolt Thrower song, while Putrid Ascension comes out in an onslaught of blast beats and humming guitars all to come to a complete crash back into a neck snapping rhythm.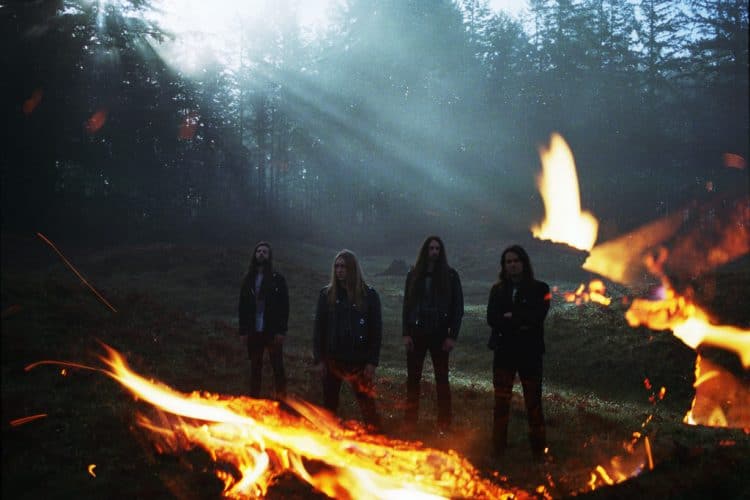 Funeral Hallucinations plummets into the depths of doom, moving at an almost glacial speed, the vocals creeping from the back of the melody only to creep into the foreground plaguing the mind with a grow lurking from within a damp fetid swamp. Again Mortiferum bring in an absolute filthy groove after funeral doom intro. This is my favorite track on the album. Each time it comes on and that groove infects the stomping intro I just shake my head at how it makes my heart plummet into bottom of my chest.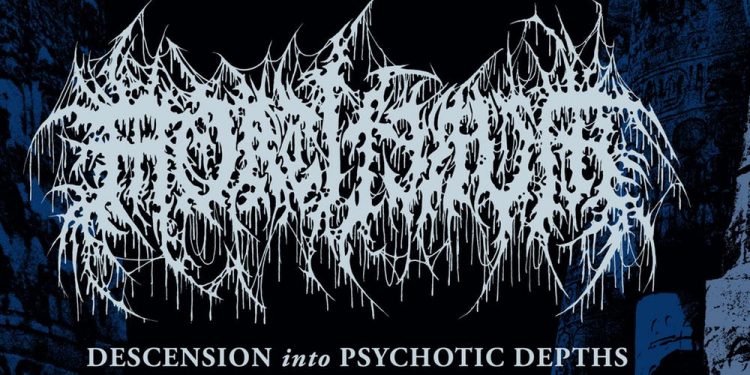 Again, this is one impressive debut for Mortiferum. They have an amazing blend death doom. They emulate with strong influences such as previously stated to veterans like Bolt Thrower, Evoken. Any fan of Hooded Menace or Temple of Void would also really enjoy this. I wouldn't be surprised if this sneaks onto a lot of year end lists. Enjoy!