Diseased Death DOOM! Premiering: SKULLS & DRENCHED split "Monuments of Ancient Death"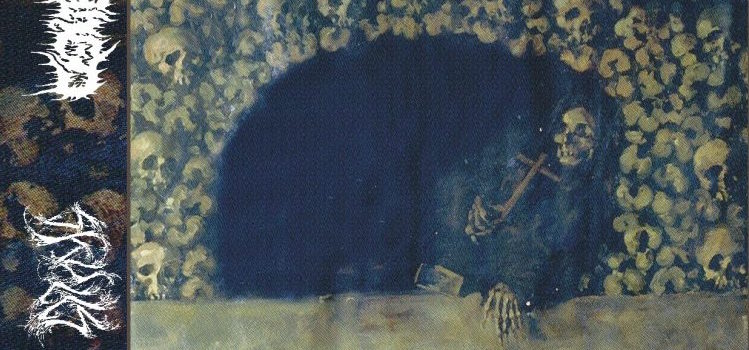 Deep, Deep, Deep in the Death Doom underground, two new bands are lurking, about to spread their stench-laden sounds! The names of these filthy humans are SKULLS and DRENCHED, and it gets sicker, because they have teamed up for a putrified split entitled Monuments of Ancient Death. Each band tackles a Cianide cover while also knocking out a kick ass tune all of their own. I know for a fact you will be hearing more from both SKULLS and DRENCHED, because they are that fucking good! Right here, CVLT Nation is streaming Monuments of Ancient Death in full below, but make sure to pick it from Sunken Tomb Records when the actual tape drops any day now!
Enjoy this post? Donate to CVLT Nation to help keep us going!