Sentient Ruin and Cyclic Law are at it again. The American extreme music death-dealers and the German dark ambient/post-industrial traffickers reunite once again (after having collaborated on great blackened abstract noise releases for bands such as Black Earth, Sutekh Hexen, and Clavicvla) to bring us The Infernal Expanse, the new album from American infernal black industrial conjurors SOMNOLENT, which we're excited to stream for you in full today in all its blood-freezing majesty.
Once a solo electronic dark ambient project of multi-instrumentalist Jessi Nihil (who boasts a long history as a member of bands like Lycus, Necrite, as well as her solo blackened death metal project Noctis among countless other credits in the realms of the obscure), Somnolent has treaded the outer limits of occult ritual noise since at least the mid-00s when it first emerged in the UK under the name Cerberus. Over the years the project has developed and morphed from a purely electronic solo endeavor to a multi-headed post-industrial beast that now incorporates a thick mist of crushing metal guitars, berserk outbursts of leveling drum machines, strings, synths, and an earth-shaking abyss of monstrous sub-bass frequencies to serve as instrumental backdrop and backbone to the hair-raising diabolical vocal delivery of new member MA, (also the vocalist of American black/doom band Abstracter and of blackened crust punks Atrament) who joins Nihil as full-time member of the band on this release.
With its abominable arsenal of deconstructed aural nightmares and its multidimensional stratifications of mangled instrumentation and hellish atmospheres "The Infernal Expanse" presents itself as the pure missing link between the cinematic dark ambient of entities like Lustmord and the gnarled and abyssal atmospheres of evocative black/death bands like Teitanblood, Impetuous Ritual, and Portal. The resulting in-between frontier explored by the band can be compared to the black ritual industrial of entities like Nordvarg and Trepaneringsritualen, but it is this strong link to extreme metal and its reveling in disgusting satanic and occult deconstructions of reality that sets Somnolent aside and makes the project stand out as an utter nightmare of creation vomited from the most outlandish outer realms of black metal.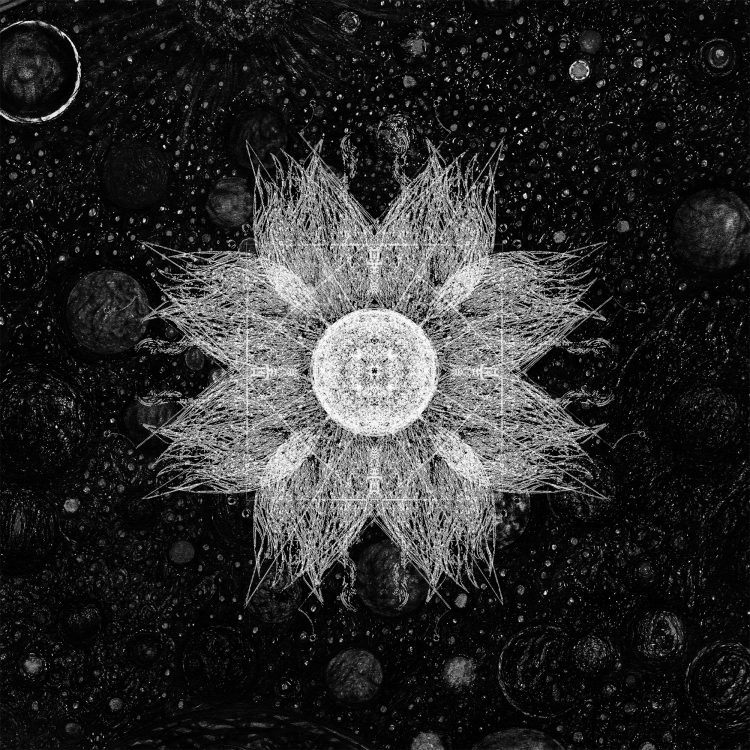 Throughout its four lengthy untitled tracks, The Infernal Expanse swallows the listener into its massive jaws and carries them down to an aphotic and chthonic abyss of incommensurable darkness, torment, and evil. An authentic rite of passage unto a hallucinatory realm of total death and oblivion, its forty minutes of total sonic hell evoke visions of incommensurable spiritual and carnal abandon materializing a horrific disfigurement and dissolution of reality. An absolute standout is the closing twelve-plus-minute fourth track, the longest track of the album, which sees Somnolent embrace a deviant and erratic form of dark techno, with the song progressing into a pulsing and throbbing hallucination of erratic beats, monstrous drones, and an absolutely sanity-defiling vocal delivery of contorted screams and guttural, horrific utterances.
Set for release tomorrow Friday, December 3, 2021, "The Infernal Expanse" is by far a standout of the year in the realms of dark/black industrial, ritual noise, dark ambient, and abstract, deconstructed extreme metal. Find vinyl (including a limited edition glow in the dark variant) and tapes from Sentient Ruin, and CDs via Cyclic Law.