High upon the peak of a distant mountain in Portland, Oregon lies a jagged cliff overlooking a frigid landscape. Upon that cliff lies the mouth to what appears to be an endless trail of darkness. A place where nightmares are conjured, and souls are stolen.
Within this cave lies the primitive and all encompassing sound of Sempiternal Dusk's newest release Cenotaph of Defectuous Creation. After releasing their murky self titled debut these death-doom wizards return with another suffocating album.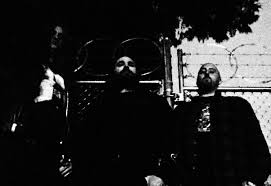 Begging the descent into the darkness things start with the intro track, which is more of an anticipation builder to all the knuckle dragging death doom that is about to leap out from the depths. "Excavated Filth from Dimensional Incarnations" a nice slow burn of a start to this behemoth record. Things build slowly transitioning from a pseudo funeral doom like atmosphere into a strange miasma of black metal until finally settling into a buzz-saw-filled cavern of pure death.
Moving deeper things get a bit groovy "Orgiastic Feast Upon Martyred Flesh". The song builds in the beginning similar to any favorite Old School Death metal romp before switching things up, forming a nice slow groove ready to break necks like a musty hangman's noose.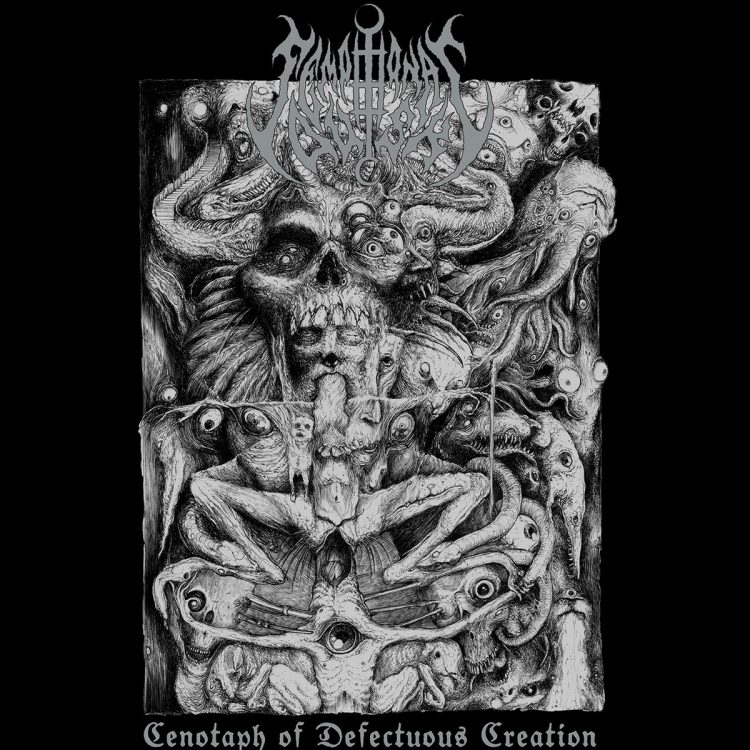 We move onto an interlude (if that's what you want to call it) of absolute fury before shit hits the fan. "Refracted Suffering Through the Windows of Hell" is exactly as the name implies. It is a vicious razor sharp song showing that Sempiternal Dusk can be just as aggressive as they can be suffocatingly slow.
Finally we end with "Spears of Pestilence" (the name of a future weapon I will create in one of my D&D campaigns). It has such a mix of Celtic Frost, Evoken until finally the wall collapses unleashing an absolute swarm of torment, blistering blast beats enough to make the skin boil and slough off your skull.
Being completely honest things in the metal scene lately haven't been all that impressive. I was ecstatic to receive a death doom release to review, and am so happy that this fell into my lap. I loved the debut by Sempiternal Dusk and I know that Cenotaph of Defectuous Creation will be on my rotation list. The production is primitive as it should be. It's lo-fi enough to enjoy without removing the doom elements that can be lost in crappy production. The album artwork is an Ode to H.R. Giger. A tortuous and complex image that seems to shift slightly to reveal new horrors. I cannot recommend these guys enough. Thank you Dark Descent for another brutal release. Enjoy!