SIX: AKATHARSIA – DEMO

Welcome to the emaciated, corroded, rancid and consumed sonic hell of AKATHARSIA, a new but extremely obscure raw black metal/decaying punk band from the Bay Area, made up of former members of Lycus and current members of Negative Standards and Fell Voices. The demo kicks off with the eerie and shimmering first notes of "Hive Mind," only to then take a one-way gruesome wrong turn and morph into a vomit of putrid raw black metal malevolence within seconds, a metamorphosis from which there will be no return. From then on, the band tears through eight disgusting and putrid blasts of lurid, crust-ridden raw black metal, dragging all sanity and grace with them into a bottomless pit of smoldering and putrescent dismay.
FIVE: INFIDEL – DEMO

Some people might call the new tape by Vancouver's INFIDEL a demo, but I call it a stellar collection of songs that will be a part of my life for a long time to come! Over the course of 7 songs, this band proves that they are a post punk band that should have the attention of the world. Their songwriting is on point and the vocals are dark and enchanting at the same time! When you blast "Ministry of Hate" loud, trust me, INFIDEL will become your new favorite post punk band. While this band's music will take you for a walk on the dark side, there is something so uplifting about their music. Now press play and allow the sound of INFIDEL's demo do the rest…
FOUR: MANNVEIRA – VON ER EITUR

Mannveira's brand of black metal will give you nightmares while you are awake and dreaming about death when you sleep. This band knows how to wrap their torment in dirty cloth of audio filth that will infest your eardrums. Mannveira's songs almost have a doom-like quality to them, but they always retain a cryptic sense of danger. The emotions of despair that their riffs whip up leave you wanting to hear more. Do not get it twisted – there is a method to their madness that you will able to feel in their macabre grooves. Three songs are not enough – I want to hear more from this outstanding band!
THREE: GATEWAY – AETERNAE

Some bands are heavy, and some are heavy as fuck. Heavy as fuck AND disgusting also, is then, the exception to the exception. A place where there are no rules, just total fucking madness. GATEWAY are just that: a hell-hole pit of depraved death-doom madness. The band plays the slimiest, most downtuned and putrid form of death metal-sludge your sorry ears will ever encounter. The guitars take Mortician and try to make them look like a joke for sissies, going even further down in the hell-ridden pits of the most abominable downtuneage imaginable. The rythms are set to a comatose and really fucked mid-tempo that brings to mind legendary rotten death metal bands like Autopsy and even further extreme ones like Disembowelment and Beherit. And then there are the vocals…impossible to say if it's an actual human being performing them (maybe a real freak or a totally fucked up one if that's the case), or if they are field recordings taken straight from Satan's pigsty, straight from the bowels of hell. In other words, Gateway fucking rule and are the sublimation of filth, of awesome and of completely reckless anti-musicality in death metal.
TWO: THE HYLE – DEMO

Robert Fludd, a well-known English physician, who was also an investigator of the occult, had issues defining the term "the Hyle". The word of Greek origin refers to matter, and it is where this doom band takes its name from. The act from Denmark has a definite attraction for what is occult and horrific, with their old-school Sabbath-ian vibe and great respect for contemporary bands such as doom overlords Electric Wizard. And this four track demo from The Hyle is a great display of what they have in store.
The clean parts of "Lucifero" soon take a turn for the heavier with the guitars making a fluid switch and start hammering down. The weight is unbearable and the lead work seems like it has been taken from the soundtracks of the old Hammer Horror films. The horrific sample from "The Omen" makes an appearance in there as well to get you all nice and terrified. "Serpent King" includes the same heavy riffology from the band, while the guitar in "Spiritual Sacrifice" seems to be throwing bricks on your head. Seriously, the guitar in this track is set on taking your head off.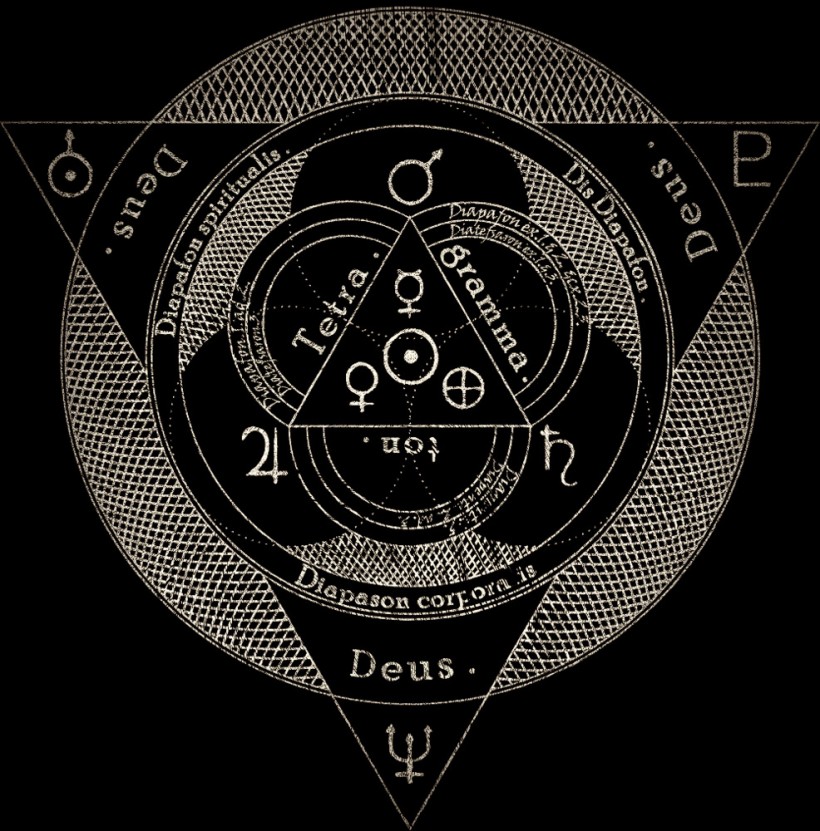 ONE: SERPENTS LAIR – DEMO MMXIV

Serpents Lair are about to be your new favorite band, and you will find yourself with these two songs on constant repeat. Their music is the perfect storm of swirling chaos flying on the sonic wings of mayhem into your eardrums, killing all of your braincells. Their songs have the ability to change directions at a moment's notice, but they always stay on the road of bleakness and misanthropy. Serpents Lair's songs are fucking powerful beyond belief, full of morbid passion and conviction that is highly addictive to the listener, and I know for a fact that this is just the beginning of a great career. Do me a favor and spread this sonic disease to your friends – and any labels reading this, sign both bands ASAP!