666% of Primitive Black/Punk Streaming: AKATHARSIA's "No Generation Without Corruption"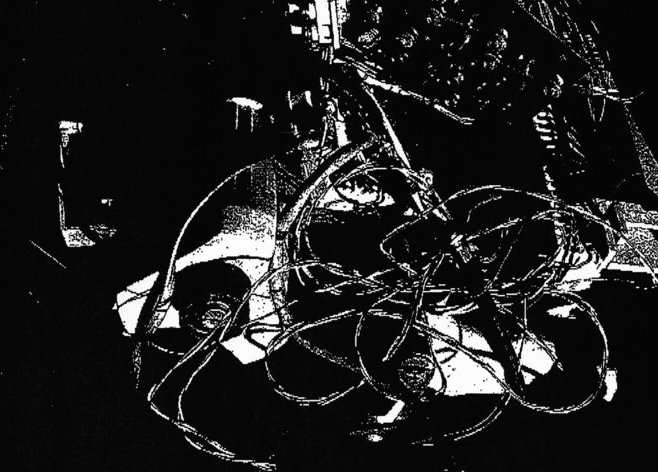 Unholy triple fuck awesomeness… the new AKATHARSIA tape No Generation Without Corruption is fucking John Blaze. This collection of songs rocks harder than Thor's Hammer! This band knows how to blend Punk and Black Metal like the elite of this genre. I love the way AKATHARSIA buries decaying melodic fury under harsh, scathing noise. When I listen to No Generation Without Corruption I just can't stop moving because of my morbid excitement! I'm so proud of Psychic Violence Records for always coming correct – this tape is out now on their label. If you have never heard of AKATHARSIA now is your chance to hear our favorite tape of the month.
After a lauded demo and split release in 2014, Oakland's Akatharsia emerges again with their debut full length, "No Generation Without Corruption". This 10-track frenzied assault on the senses shows the band favoring and expanding upon the more grotesque and manic aspects of their pre-album sonics, with the band distilling their songwriting to ephemeral 2-3 minute bursts of fury that owe as much to Gauze and Rudimentary Peni as to Ildjarn and their ilk. Rotating primarily between a violent pogo, knuckle-dragging stomps, and occasional grinding blasts, the songs are uniquely memorable for music this ferocious, a testament to the band's inspired approach to songwriting. Akatharsia's ability to blur the line between hardcore punk and black metal, both in praxis and ideology, uniquely sets them apart from the legions of "raw black metal" bands that have plagued the underground for decades. 
Enjoy this post? Donate to CVLT Nation to help keep us going!