#10 VOIDOATH Ascension Beyond Kokytus
Real Talk — VoidOath's Ascension Beyond Kokytus is a clinic in Heavy Fucking Sludge! I can't front, this band has a sound that really is all of their own! While blasting their brand of Sludge I find myself saying, damn, this is sick AF! This is a message to VoidOath: don't stop what y'all are doing because y'all are bringing something very special to the game!
Released September 30, 2022, Cursed Monk and Cognitive Discordance.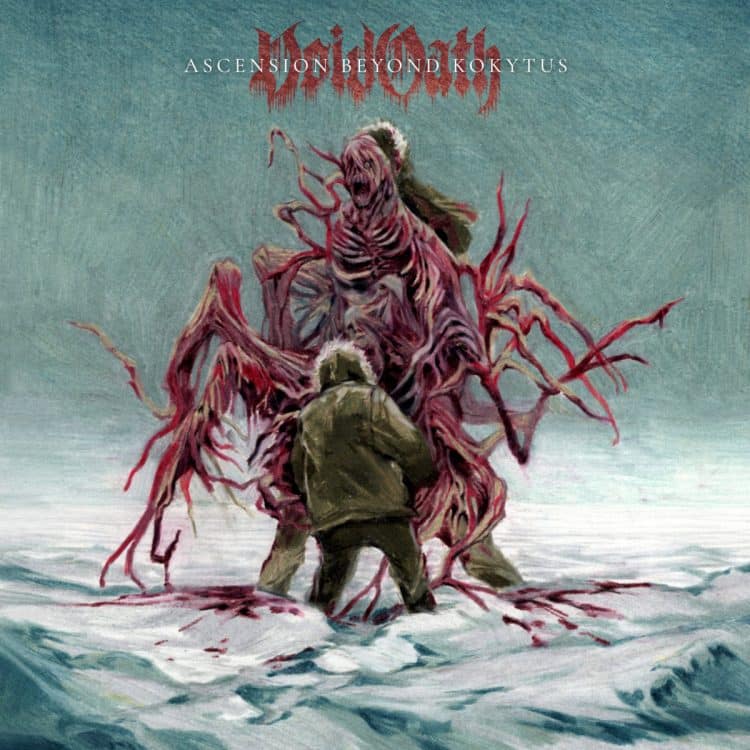 #9 FOEHAMMER Monumentum
FOEHAMMER manifests the kind of SLUDGE/DOOM that has the mind of a half free-jazz, half abstract experimental artist! The time signatures that this band uses are totally different from what you normally find in this genre. This is why I'm into their newest album "Monumentum" so much.
Released November 18, 2022, via Silent Pendulum Records.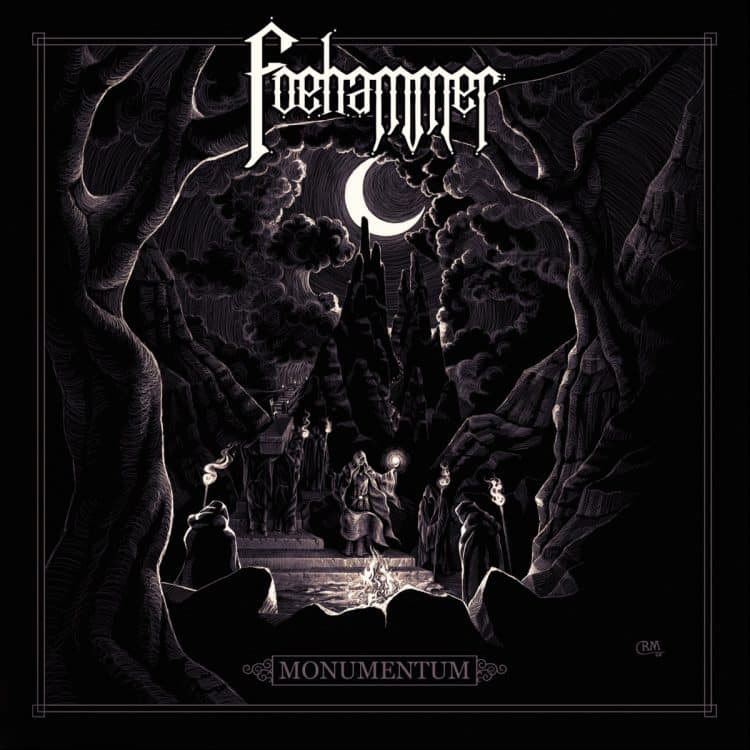 #8 GNASCH Spite At The End Of The Tunnel
It's been a while since an ultra grimy filthy Sludge band has got me hyped! Today I want to turn y'all on to GNASCH and this putrefied slab of sonic vomit called SPITE AT THE END OF THE TUNNEL. From the very first moment that the riff drops on "DENIED," I realized that this band could not be fucked with. I love the kind of Sludge that smells bad, like their SLOW moving Dirge anthem "UNUNION" (the lyrics on this joint are FIRE!). Unholy fuck yes, this band creates modern-day Blues that will shine a light on our last days as a universe! The vocals on this offering is top-notch. Yo, it's a trip, because in their own weird way I get an almost Industrial or Post Punk vibe on some of their songs. Real talk, if had a record label I would totally sign them in a Down Tuned heartbeat. I got to say it one more time — hell fucking yes, GNASCH has arrived!!!
Released August 30, 2022.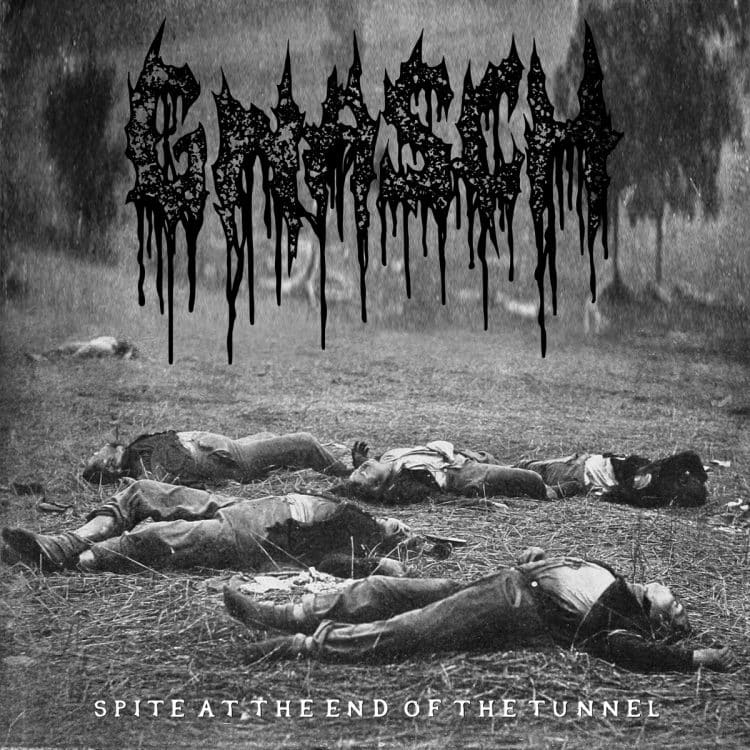 #7 WAR ON HEAVEN Where Nothing Is Sacred
WTF do we have here? We have an insanely sick duo that goes by the name of War On Heaven! Real talk their debut record Where Nothing Is Sacred sounds like their name suggests. Over the course of six songs, this band proves that they came to fuck shit up! War On Heaven enlists different genres to construct their audio manifesto of filth. While blasting Where Nothing Is Sacred I began to feel that existence as I know it is going to end. My whole being is immersing itself in the chaotic anthems of our end daze! Read the full feature HERE.
Released March 11, 2022.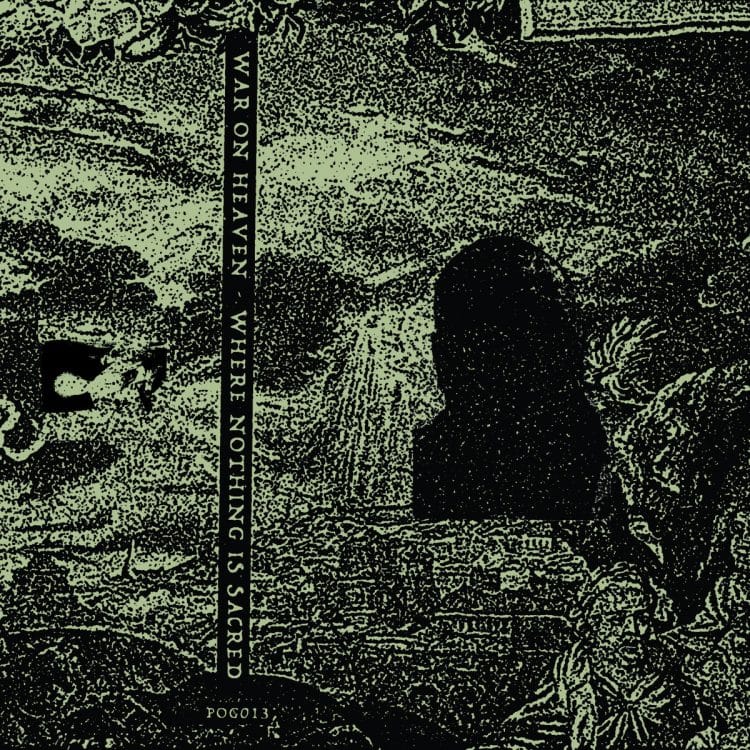 #6 TRUP NIE
WTF WTF WTF WTF This TRUP record NIE is MINDBLOWING!!! Their brand of dissonant angular Sludge will punch all of your brain cells! I can't this band almost has a HARDCORE vibe and I love it! More than focusing on one song I think to really experience this album you need to listen to it in full! I will always and forever be a fan of TRUP because they are that FUCKING RAD!!!
Released November 11, 2022, via Godz Ov War Productions.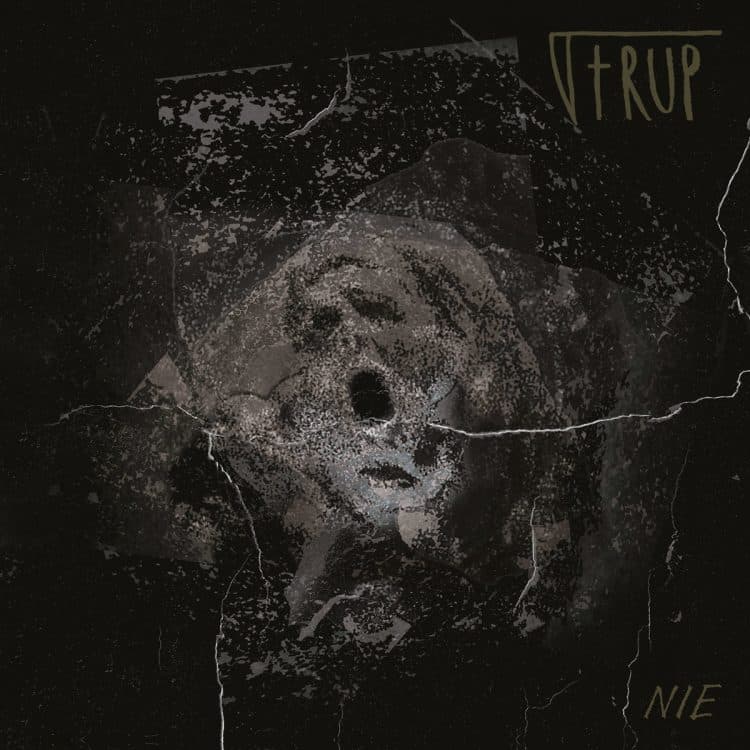 #5 IT IS DEAD Hell Is Now
Low Slow Painful Bleak Crushing and the words that come to mind as I listen to the tape from IT IS DEAD called A Place of Darkness. I find myself engulfed by the sounds that this project puts out because the sonic sense of despair is totally suffocating! The Sludge Drone sounds you will encounter on this release are fucking immense, and full of agonizing dirge that in its own way is totally fucking captivating. IT IS DEAD audio valleys of putrid monolithic dirge are uplifting to me in a bizarre sort of way. I love the space that this has because it gives my mind space to wonder. Don't even get me started on the vocals because they are the scathing fucking BOMB! I know that the world can be a fucked up place but I find solace in music like IT IS DEAD's A Place of Darkness. It is true: out of the darkness comes light, and out of Sludge comes my happiness!
Released August 19, 2022, via Auris Apothocary.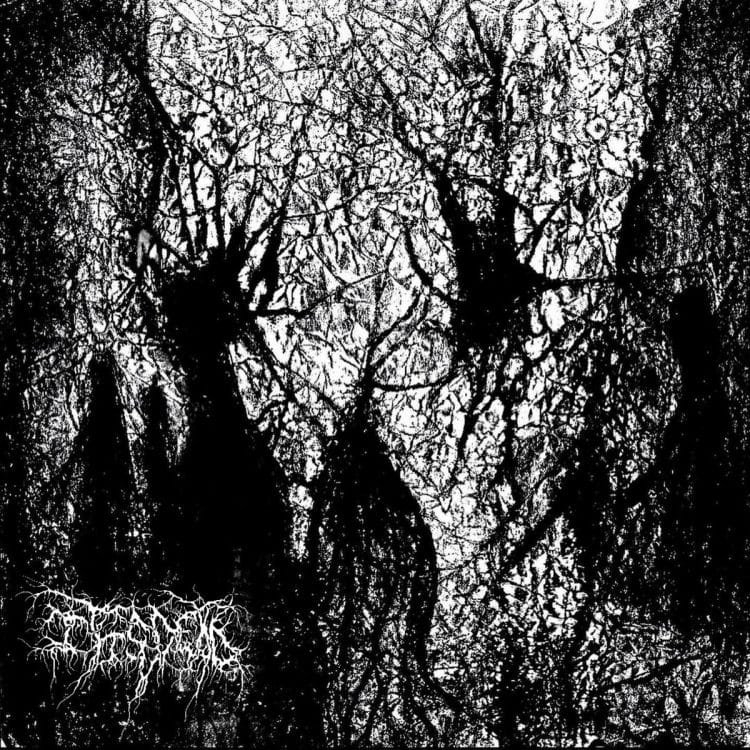 #4 COME TO GRIEF When the World Dies
I love listening to music that reflects the way I feel! Right about now, I feel mentally and physically sick with the state of our fucked up world/reality! Honestly, I feel numb inside while at the same time feeling anxious, wondering if the world as we know it will end because of nuclear war! Come To Grief's new album When The World Dies is the grief-stricken soundtrack to my state of mind! They have manifested one of the gnarliest sludge records of 2022, straight up! These down-tuned humans have their fingers on the pulse of our horrific state of humanity! Each sick-ridden riff is suffocating my negative thoughts. So, in a fucked up way, I'm finding songs like "Scum Like You" to be inspirational!
Released May 20, 2022, via Translation Loss Records.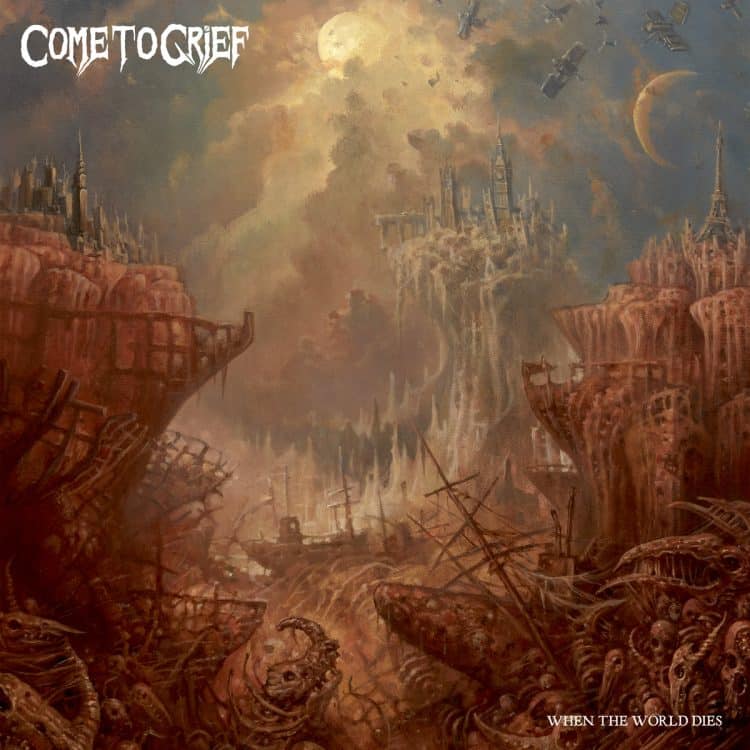 #3 CHAT PILE God's Country
I'm here to tell y'all that the new CHAT PILE record God's Country is the fucking BOMB! This Noise Rock unit not only creates sonic chaos but also does it with a message that I can relate to. I'm a firm believer that music can be used as a weapon of mass change. So when I hear songs like "WHY" I realize that I'm not alone in this belief. It's fucking refreshing to listen to a band that is willing to deconstruct this lie that we call Amerikkka. Not only that, but they are doing it while they are manifesting some amazing Noise Rock anthems.
Released July 29, 2022, via The Flenser.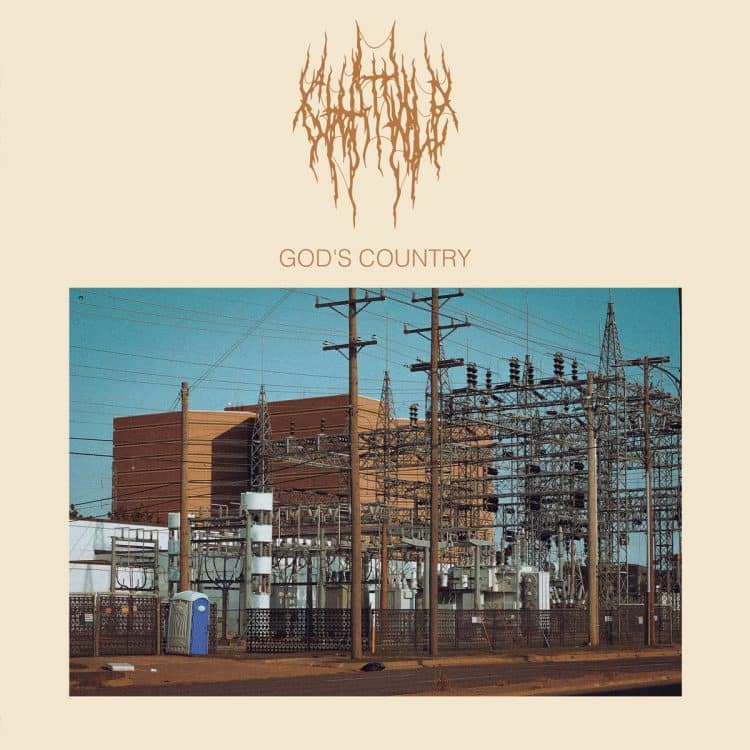 #2 PRIMITIVE MAN Insurmountable
We all know that PRIMITIVE MAN is one of the HEAVIEST bands on the planet! In my book, they create apocalyptic Death Hymns like no other! On their most recent record "Insurmountable" they prove why they can't be fucked with when it comes to giving the world PUTRID SLUDGE riffs nonstop. They don't just play music, they drag the listener to a space where light will never shine again.
Released May 13, 2022, via Closed Casket Activities.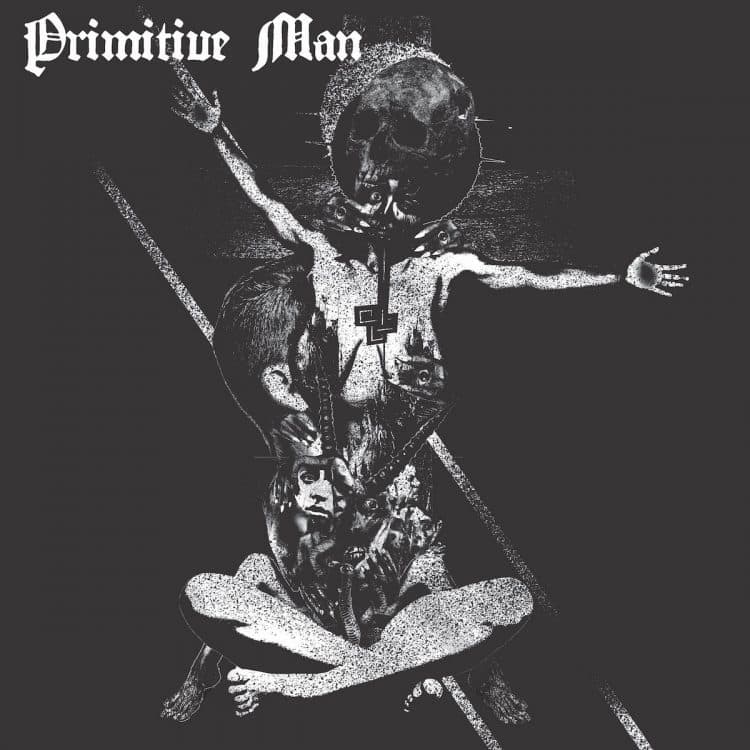 #1 SUM OF R Lahbryce
If you don't know, now you know: Sum Of R's Lahbryce is one of the sickest albums of 2022, and it goes far beyond any genre. Their music slaps like no other and their sound has no parents because they are communicating a creative vision that is coming from another universe. Reto Mäder's voice is a mighty instrument that will give you chills each time you hear it! Songs like "Hymn For The Formless" will heal your spirit and destroy all of your insecurities at the same time. I mean this — listening to Lahbryce is an Ultra Cosmic Ride to a place where Light and Darkness are in perfect balance.
As a unit, Sum Of R has created a body of work that aliens and humans will be blasting for decades to come. Musically, every song on this epic album is top-shelf genre-bending bliss. When I blast songs like "Sink As I," I find my inner and outer self soaring off and talking to my ancestors! This band's music should be heard by all and they truly deserve all of the shine they get because they are that majestic! I'm here to tell y'all that this record is a classic that will leave you speechless with each listen! Respect Due!
Released March 25, 2022, via Consouling Sounds.