#10 VOLTAGE The War To End All Wars
The Blood Runs RED, the Riffs Kill DOWNPRESSORS, the VOLTAGE kicks out the D-BEAT jams that will shock your ass!!! Unholy hell yes, their new record THE WAR TO END ALL WARS is the FUCKING BOMB! There is not one weak moment in this offering. If rip-roaring D-BEAT gets you hyped, then this VOLTAGE record is just for you!
Released June 17, 2022, via SLOW DEATH RECORDS.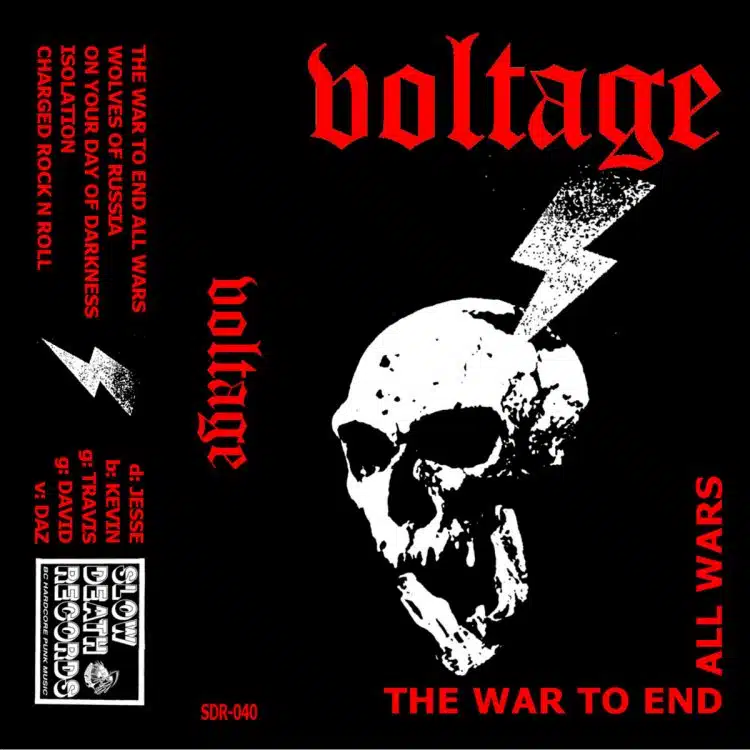 #9 LA MILAGROSA P​á​nico
What role do the ancestors play in the way you see the world, and how do they impact the way you create?
KC: Not just my ancestors, but people of the past whether I knew them or not, they made me realize that even though they're gone, the art that they created will forever be immortalized for the world to see. Their art proves that they once existed and that's what I want to achieve myself.
Roberto: I guess it would have to be in the way growing up in a small place with such an intense environment, it gives us our attitude and our way of seeing the world and everyday life situations.
German: Those who do not remember the past are condemned to repeat it.  Our ancestors are always present when we create our music. "Asesinos" is a song about the Spanish invasion of Puerto Rico during the 1500s.
Read our full LA MILAGROSA Intervew HERE.
Released January 28, 2022, via IRON LUNG Records.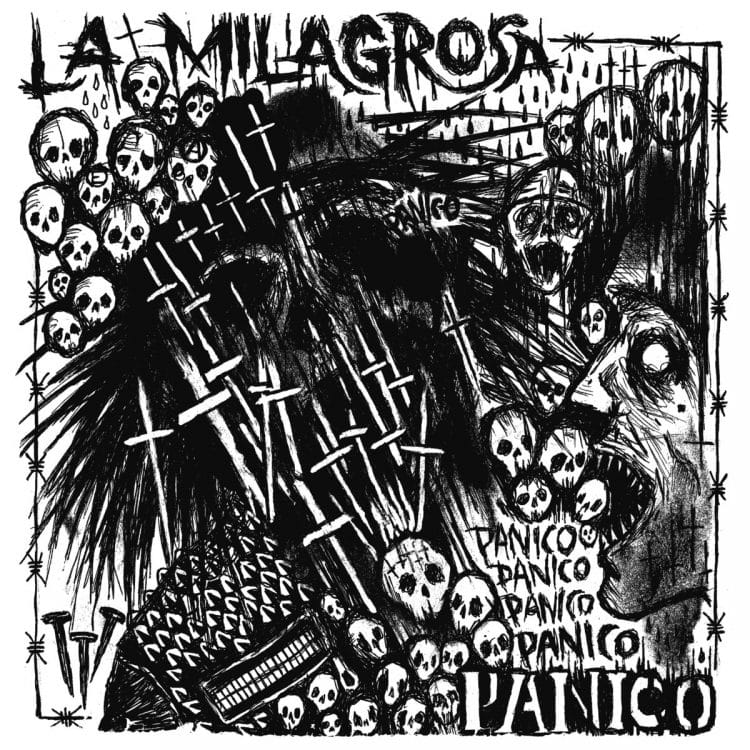 #8 DECOMP Condemned to Earth
I smell the lies, I smell the corruption, I smell the deceit, and I smell the awesome stench coming off of the new DECOMP track "Disease"! I'm super stoked to share with y'all that they have an insanely gnarly new record entitled Condemned To Earth! With all the bullshit happening in the world right now bands like DECOMP keep my mind right!
Released June 18, 2022, via Black Water Records.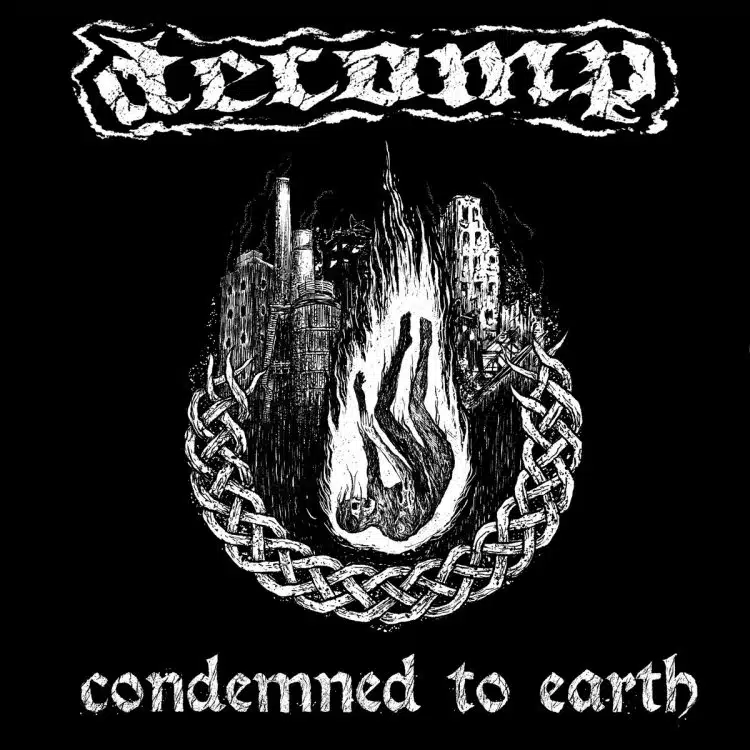 #7 THE LOUSY Shut Up I'm Talking​!​!​!​!
Shut Up I'm Talking​!​!​!​! THE LOUSY has something to say and y'all better fucking listen! Unholy Hell fucking YES their new tape Shut Up I'm Talking​!​!​!​! FUCKING SLAYSSSSSSS!!!! This whole tape crushes skulls and rocks hard AF! I love Metal Punk and THE LOUSY do it at an elite level. When y'all hear "Murder Hammer" blasting through your speakers you'll become fans on the spot! This band takes me back to my teenage years when I loved everything Discharge and everything Motörhead! In the words of Puff Daddy, The Lousy won't stop because they can't STOP! All I wanted was RADICAL RIFFS and Shut Up I'm Talking​!​!​!​! gave them to me!
Released July 15, 2022, via Sentient Ruin and SORE MIND.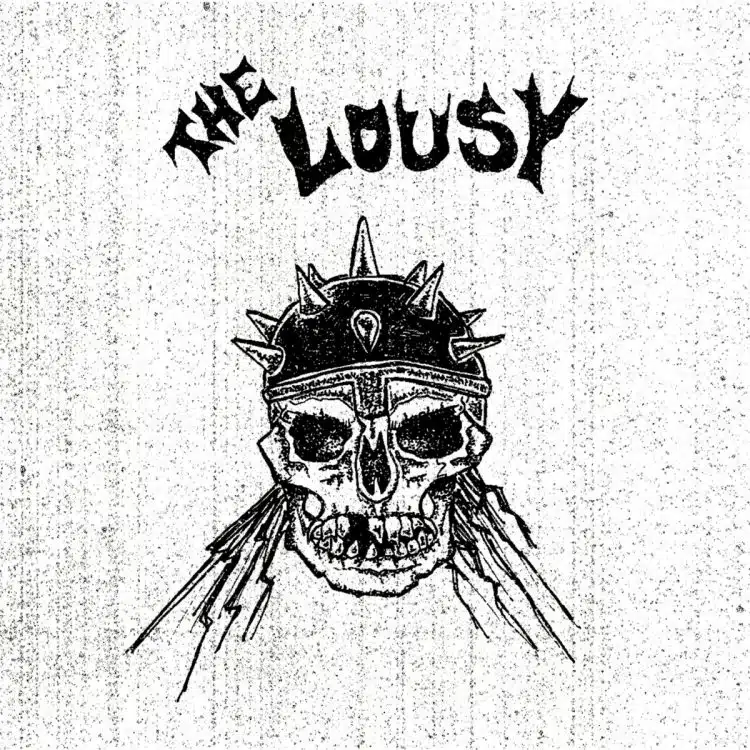 #6 EXALTARIST Demonstration Of Violence '22
EXALTARIST's Demonstration Of Violence '22 is an all-out D-BEAT RAW PUNK party that never lets up! This band sounds demented AF and I love it! They create these pits of sonic destruction that I lose myself in and I just can't get enough. Respect due EXALTARIST y'all are KILLING IT!
Released November 30, 2022, via BELLICOSE RECORDS.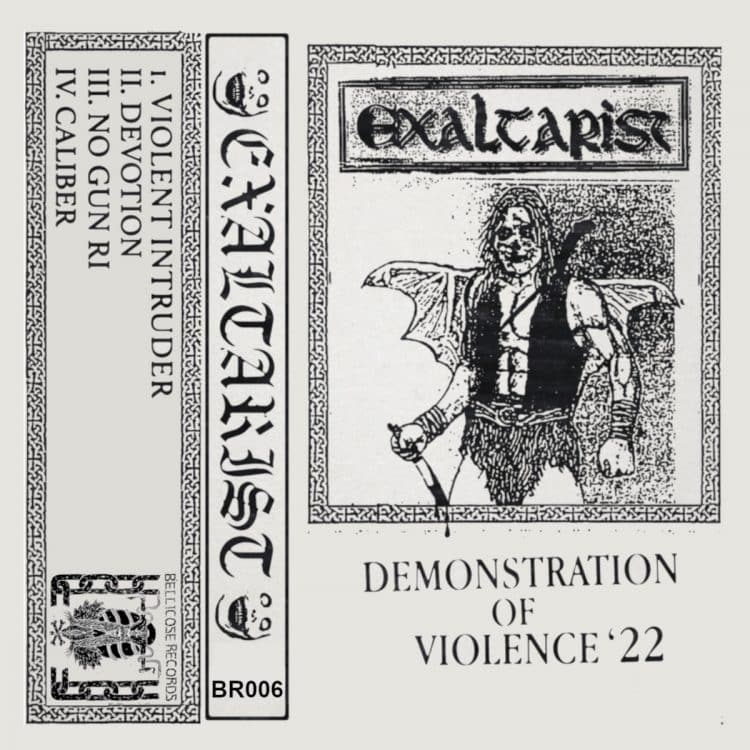 #5 MOCK EXECUTION Killed By Mock Execution
Right now, ask yourself, if not me, then who will set us free from a system that wants us at war with each other while we're in an endless, exploited struggle to survive? And it doesn't necessarily have to be death by guillotine right off the bat — maybe it's just learning to provide your own food, something that should be our right as citizens of this planet and not someone else's commodity to be traded and sold for immense profit while people starve. But hey, while I'm planting overt revolutionary ideas in your head, let some in subliminally as you listen to Killed By Mock Execution below…
Released June 24, 2022, via LA VIDA ES UN MUS DISCOS.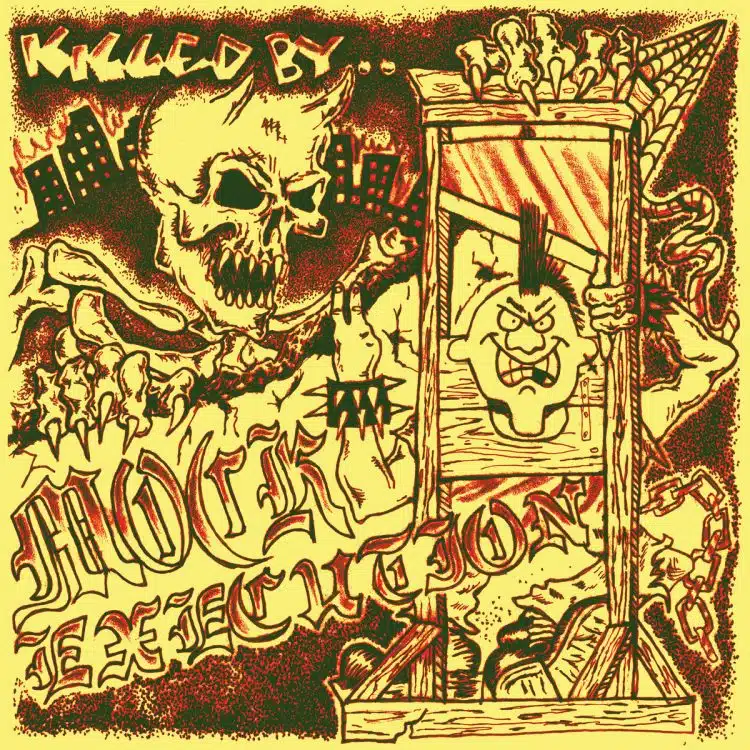 #4 Ä.I.D.S. The Road To Nuclear Holocaust
I never have and I never will stand on the side of the oppressor. I never have and I never will sell out my integrity for money. I celebrate all humans that stand with me against the oppression of the masses anywhere in the world! When I look at the state of the world, I can't believe how fucked up it is. If I had to pick one record today that sounds like the way I feel, it would be The Road To Nuclear Holocaust by Ä.I.D.S. Hell fucking yes, this album is an all-out FUCKING RAGER that never lets up! This is what Pure Sonic Fury sounds and feels like and it's the soundtrack to my past, present, and future!
Imagine if Discharge, Killing Joke, and Suicide decided to start a band — the outcome would be 50% of how amazing Ä.I.D.S.sounds. Blast the title track "The Road To Nuclear Holocaust" and the track "Afterworld Trash" then tell me this band is not HARD AF! The "devastating zynth-slaughter" you will come in contact with on this offering will become the soundtrack to y'all's rage as well! 
Released September 30, 2022, via LA VIDA ES UN MUS DISCOS.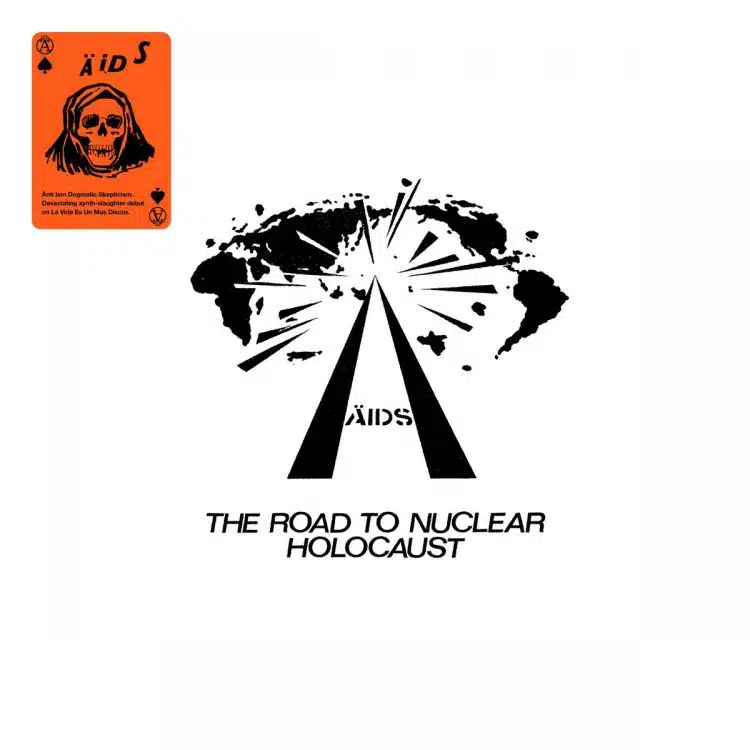 #3 LEXICON Devoid Of Light
Hell fucking YES, LEXICON's Devoid Of Light will eat away at your eardrums! This record is full of feral angst and electrified riffs that will wake your ASS UP! When I blast this record I can't help but what the fuck this band is fire! Which is why when they play Vancouver next year I won't miss it! If you have not heard of this collection of crazy D-Beat anthems the time is NOW!
Released October 28, 2022, via Iron Lung Records.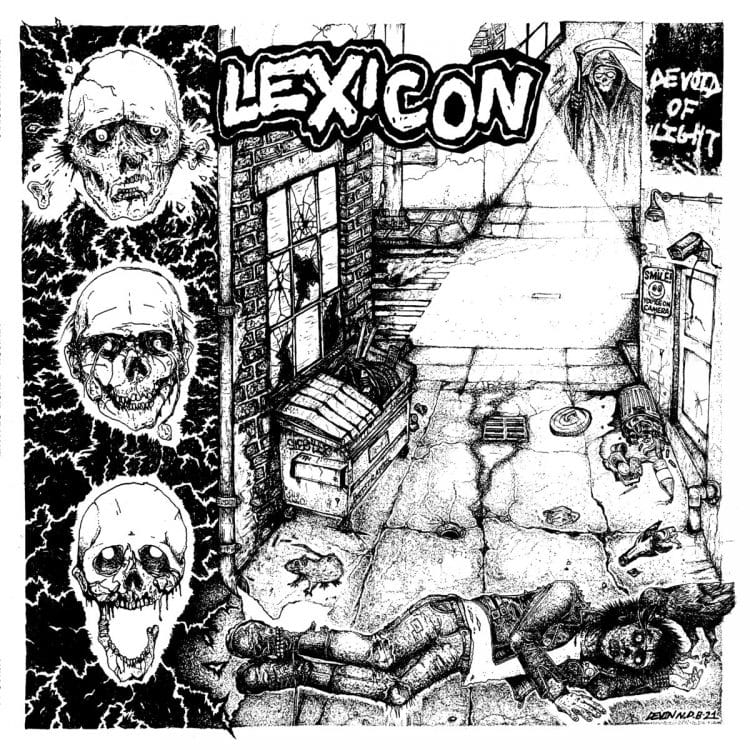 #2 RUINED AGE Hellscape
RUINED AGE is one of my favorite D-BEAT bands doing it right NOW! Everything that they have released is top fucking notch! I feel like I'm inside the film Escape from L.A. when I blast their new one "Hellscape." RUINED AGE create D-BEAT that makes me proud to be Young Pissed OFF and Black. If you like your riffs dipped in the blood of our downpressors. Then RUINED AGE "Hellscape" is something you must peep.
Released July 29, 2022.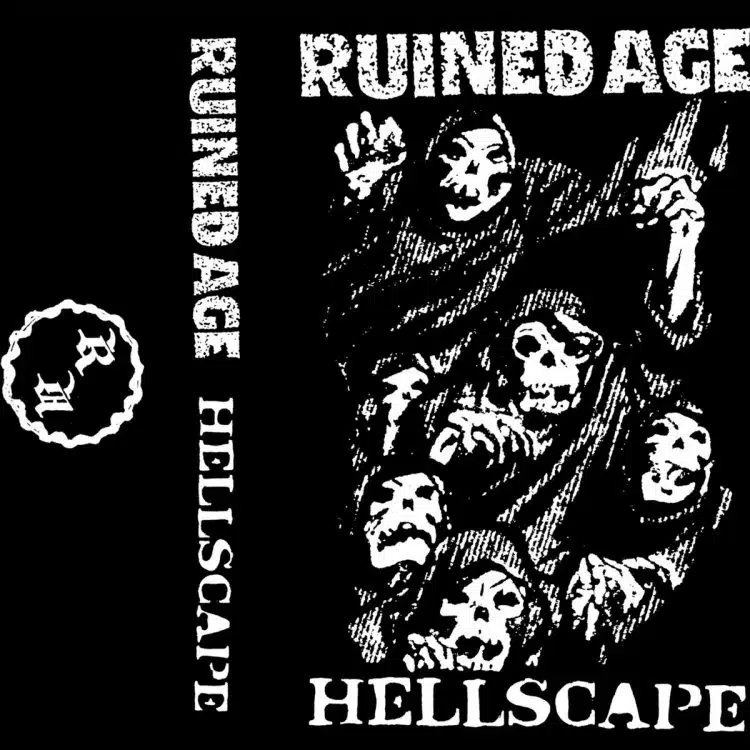 #1 ETERAZ Villain
I know I'm not alone in saying DISCHARGE reigns supreme!  I say this as someone who saw them in L.A. during the early 80s thanks to Golden Voice. I would say that they created some of my favorite D-BEAT records ever but I think there are bands nowadays that have surpassed them. A case in point is ETERAZ's شرور Villain LP. Unholy Hell fucking yes, this might be one of my favorite DIS-BEAT records ever created!!! From the very first song "Under the Shadow," I realize why this band had our 7-year-old daughter under their spell when she saw them live during their Vancouver performance years ago. This band creates Dis-Anthems that rain down pure captivating chaos on the listener every second that you blast them. Their unrelenting Dis-breakdowns on songs like "Blood Drunkard" are pure D-Beat Sonic BLISS. I can totally feel the creative energy that this band shares together.
Released October 28, 2022, via Iron Lung Records.