CVLT Nation Premiere! Streaming WORT
"A New Culture Of Profound Optimism"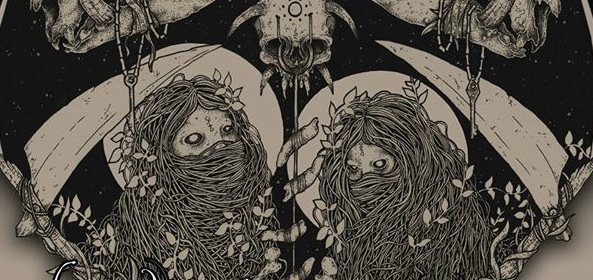 How do you like your sludge cooked? I like mine marinated in an unhealthy dose of putrid stench until the riffs start to ooze out. Then I want to bake it on HIGH until the basslines come out of the oven and almost choke the life out of me. When I slice into the sludge, I want the fumes to give me a psychedelic sensation – when this happens, I know that this batch of filth has been cooked to perfection! Britian's WORT have prepared a sludge feast that I can not get enough of and it's a part of a split that they have coming out with Nomad. This tasty piece of sonic filth will be released on June 27th via Red Valley Records. Right here and now, we are streaming the new WORT tune "A New Culture Of Profound Optimism" below! I'm not full yet, so I better press replay! Pick up the split HERE!
Enjoy this post? Donate to CVLT Nation to help keep us going!