CVLT Nation Captures: Have a Good Laugh fest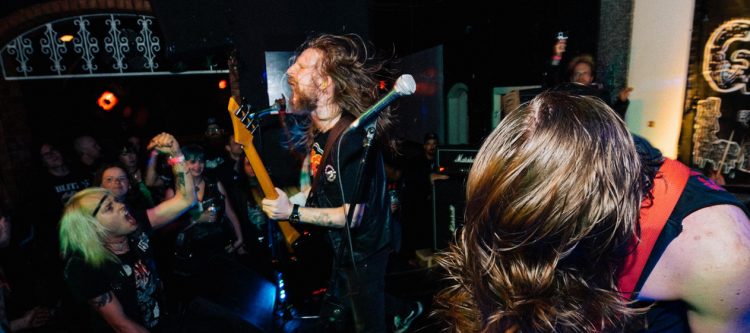 I survived my first Have a Good Laugh fest that just took place in Vancouver, BC from June 9th – 12th. To say that it was a success would be an understatement, because to me it was a triumph on all levels! The amount of positive energy that surrounded this fest was un-freaking-real. Punx from all over the northwest U.S. and other parts of Canada came out to represent. Don't even get me started on the bands that performed, because every set I witnessed was off the chain! Our comrade Ted Liu took photos of Have a Good Laugh fest, and I'm sure from his photos you can see that this fest lived up to it's name! CVLT Nation wants to salute everyone who made this awesome event a reality: Glam Racket, Thought Decay, All of the Bands, Venues and all the punks that were a part of this killer mayhem!
CLOACA
CRUMB
DESGRACIADOS
DISORDER
DOGSBODY
INFIDEL
LAST KASTE
LIE
NARCOLEPTICS
NASTI
PARANOID
PMS 84
SCREAMING DEAD
SEX FACE
SHADOWHOUSE
SIYAHJAL
SPECTRES
SUSS LAW
VACANT LIFE
VACANT STATE
VIOLENT PARTY DAYS 1 & 2
WEED
Enjoy this post? Donate to CVLT Nation to help keep us going!