CVLT Nation Captures The Body & Full of Hell Tour Kick Off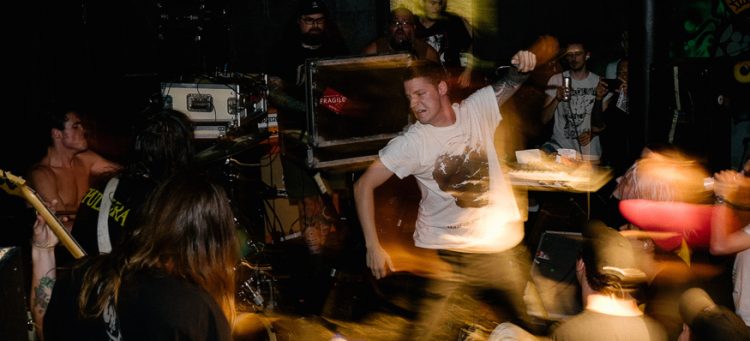 I'm sure I won't be alone in saying that the collabo LP from The Body and Full of Hell is one of the sickest records released this year, straight UP! A couple of weeks ago, they kicked off their tour together in Vancouver, BC. I was on hand for most of the show, and I've got to say, it was off the fucking chain. I missed the two opening bands, Wormwitch and World View, which I was bummed about. That being said, it was OAF's last show, and they fucking killed it. Next up was the The Body and Full of Hell set – all I have to say is HOT FUCKING DAMN, together these two bands are a freaking power house! What is very evident is the love that that have for one another that comes through in their performance! I know for a fact anyone that has caught this tour has not been disappointed. I want to give a HUGE shout out to Ted Liu for taking the amazing photos that you can see below, and good looking out to Anthony Ferrari for putting on such a killer event!
World View
Wormwitch
OAF
The Body and Full of Hell
Enjoy this post? Donate to CVLT Nation to help keep us going!