Californian black metal legions Black Fucking Cancer and Gloam have come together to bring total ruin upon the world in the form of Boundless Arcane Invokations, a 12″ collaborative split LP of absolutely disfiguring black metal cruelty, and CVLT Nation has proudly been tasked with unveiling the abhorrent work to the world in all its horrific glory today, behold….
On this unholy display of total sonic pestilence the two bands have crafted a song each that bears identical names and clock in at a staggering 20 minutes each on average taking up the entire side of a 12″ disc. Within, the two bands let lose on the entirety of their sonic arsenal to bring hell on earth and cast the listener into an aural nightmare of unseen hideousness.
Black Fucking Cancer are notorious USBM sonic terrorists who've been crafting Scandinavian-derived aural weapons of mass destruction for almost ten years now worshipping at the altar of utmost black metal intransigence and traditionalism, specifically that of Gorgoroth, 1349, Watain, Marduk, Dark Funeral etc., without however leaving out the influence of more violent and twisted strains of black metal specifically the French one (Antaeus and S.V.E.S.T. in particular). Their side of the split is a 22+ minute rampage of plague-ridden black metal warfare created to inflict the most vile mockery and humiliation possible upon the human race.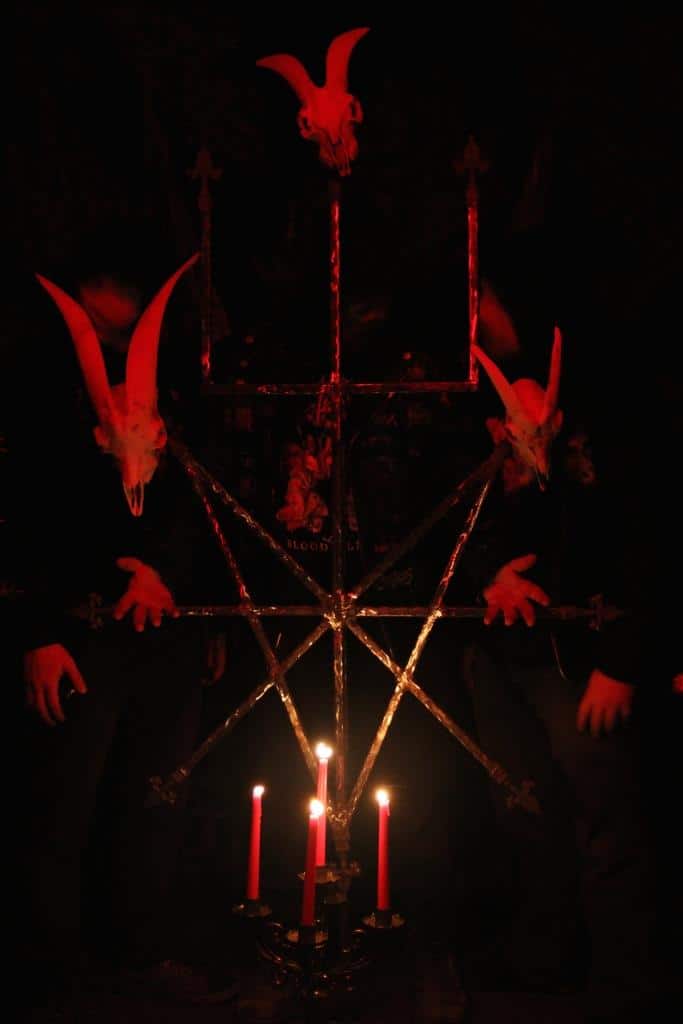 On the other side of the LP Gloam lunge forward with an 18+ minute monolith of slithering black metal magma that envelopes the listener and suffocates them like an implacable fog spewn from the mouth of hell. On their towing track the Santa Cruz CA-based band weave a thick mist of arcane and ominous sounding sonic dread that evokes both the majesty and hideous fury of bands like Weakling, Absu, Leviathan, Arizmenda, and Blue Hummingbird on the Left.
The Boundless Arcane Invokations LP will be released tomorrow September 13 through Sentient Ruin and vinyl and digital can be grabbed here.