Abysmally Fierce: THETAN Album Review + Live Footage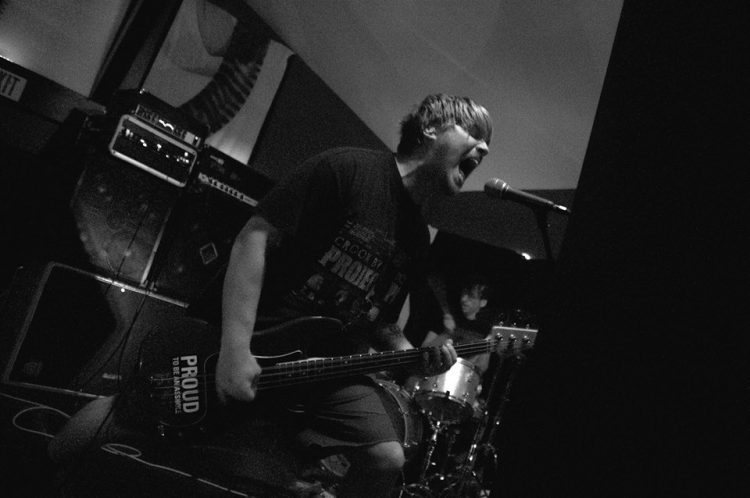 When a two-piece band starts setting up at show, it always sparks an interest in every attendee. Why? I'm honestly not sure. If I had to guess I'd say people genuinely love to see bands make a lot of noise with minimal personnel. Also, it could be because pop-culture has ingrained in us all that dynamic duos are far more entertaining than any other gathering of humans trying to attempt art (don't pretend like Simon and Garfunkel don't fucking slap). Anyway, speaking of duos who don't so much slap as much as they blast, Nashville Tennessee's THETAN have returned from a four-year hiatus to bring us eighteen tracks of powerviolence infused hardcore via Anti-Corporate Music!
If you fuck with No Comment, Capitalist Casualties or any raw, no frills powerviolence with well-placed hints of hardcore, then Abysmal is definitely an album you're gonna want to keep on constant rotation. Electric guitar and guitar players in general are a colossal waste of time and no one understands this better then THETAN. Sure, if you're in a Converge cover band you might want to consider adding a guitar player. However, if you're just trying blast into new dimensions, nothing cuts through the bullshit quite like four strings of fury. Tracks like In Captivity and By My Own Hand are the standouts on this album, no question about it. In fact, I'd have to say as a whole, the later half of the album is where all the gems are. Don't take my word for it though, check out Abysmal below as well as some intense live footage! Lastly, if you like what you hear pick up a copy from Anti-Corporate Music.
Live footage Via Frank Ragsdale
Enjoy this post? Donate to CVLT Nation to help keep us going!