I can't front my mental health has been spot on lately. I know for a fact that not drinking for the past two years and my new journey into the universe of yoga have helped. A clear and healthy brain gives me the mental capacity I need to digest the hellish riffs that one encounters while listening to Death Doom. As y'all already know, this is by far one of my favorite genres in metal because it sounds like morbid blues that choke you out! Today I want to turn y'all onto six of my favorite bands from this decaying genre. I'm not a purist, so I threw in two bands that are more Death Grind, plus one very straight-up Death Metal band. But all these bands have the sonic filth of Death Doom, so I'm sure you will enjoy them.
Black Wound: To The Endless Depths
Label: Dry Cough Records
WTF, hold on, I've got to say that one more time — WTF! BLACK WOUND sounds like sonic cancer eating away at this thing we call life. From their first vomit-laden song "Absence Of Will" you know that this band can't be fucked with. The vocals are straight D-Tuned weapons of DEATH and they're an instrument unto themselves. In between their sewer riffs I find myself in a state of cryptic meditation. When y'all hear the beginning of "Unending Labyrinth" y'all will realize the To The Endless Depths is a fucking beast!!!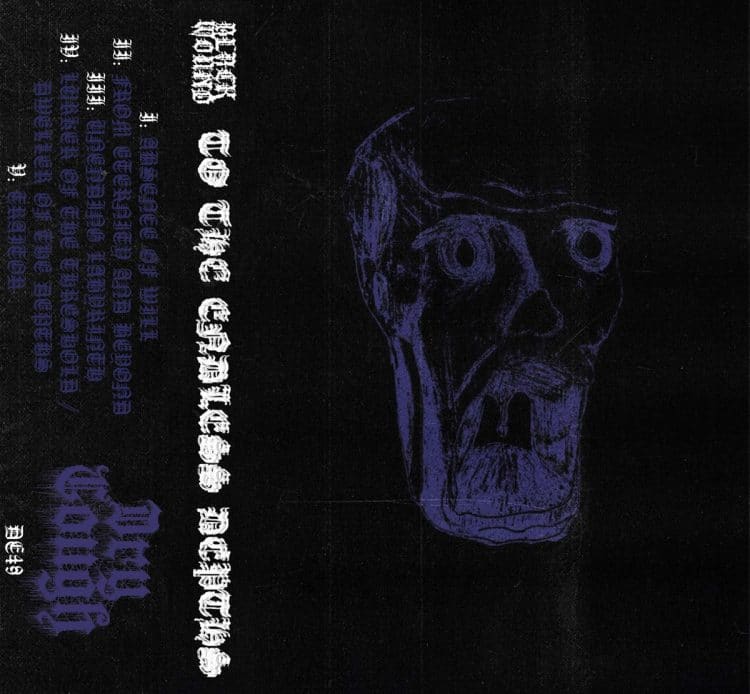 Disimperium: Malefic Obliteration
Label: Sentient Ruin
Give me your ears so I can clean them out with this blistering storm of sonic whoop ass called Malefic Obliteration created by Disimperium. Again, I've got to shout it out loud WTF! This band's brutal audio whirlwind of DEATH makes me feel good to be alive. I want to get 10,000 giant speakers, stand outside of the Vatican, and blast Malefic Obliteration in hopes of making the pope and of his followers' ears bleed. Inside of this band's onslaught of destruction, this overwhelming sense of peace comes over me because I know that the arms of corruption will be cut off soon!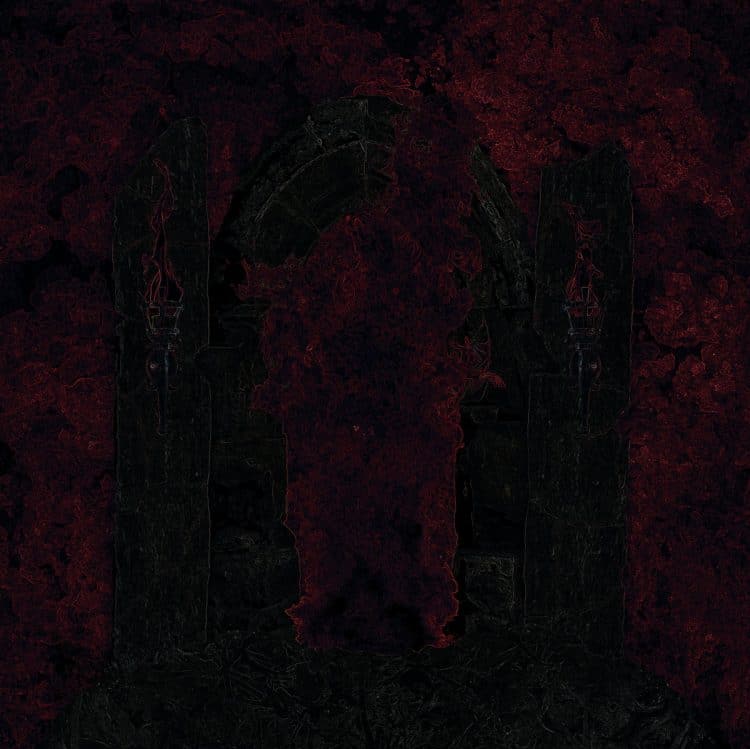 SHRIEKING DEMONS: Diabolical Regurgitations
Label: Caligari Records
HELL Fucking YES!!! SHRIEKING DEMONS' new tape is a nonstop rocking DEATH DOOM party that all of you ghouls are invited to! Listen to the screaming riffs on Unspeakable Rites and tell me this band isn't the shit!!! Just as much as they lay down morbid sonics, they get up all in your brain with their chaotic grooves that are extremely addictive! I love the portals of grimness that SHRIEKING DEMONS creates because I find myself head-banging nonstop! Diabolical Regurgitations will be played in our HQ for decades to come and I do find solace in Death Doom anthems like "Whispering Corridors."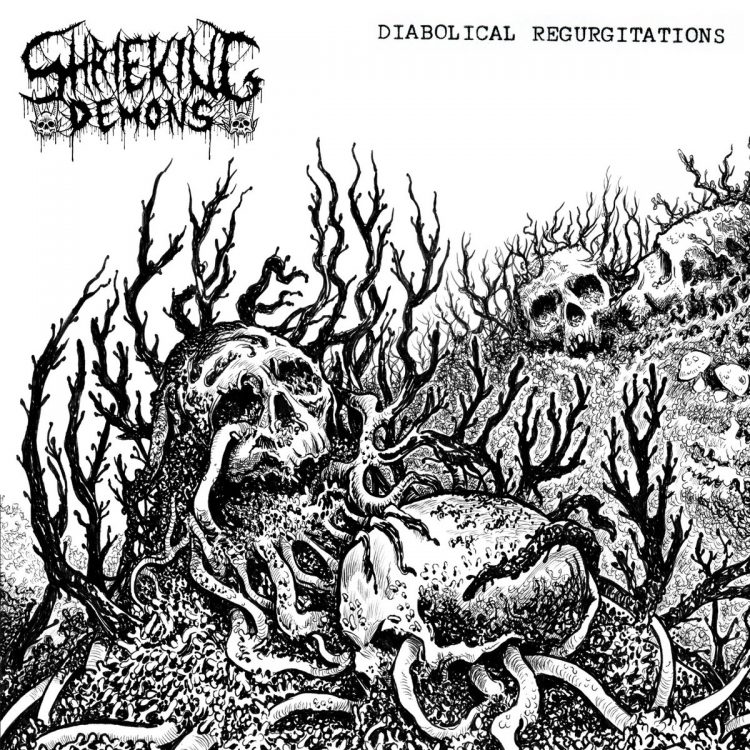 Morbid Sphere: Demo II
Label: Augur Tongues
It's time for y'all to enter the depraved world of Morbid Sphere's Demo II. To say that I'm impressed by this band would be a vast understatement. There is no way that you can't give them props for manifesting some of the sickest audio atmospheres of 2021. Honestly, this tape hits harder than many albums because I can really feel where this is coming from. Yeah Morbid Sphere is heavy on many levels, but it's their tones of empathy that draw me into their sound. Yo, this is a message to the band: I know that this is your second demo, but I just want y'all to know that we can't wait to hear your full length. Respect due Morbid Sphere, keep up the amazing work — you will always have a home at CVLT Nation.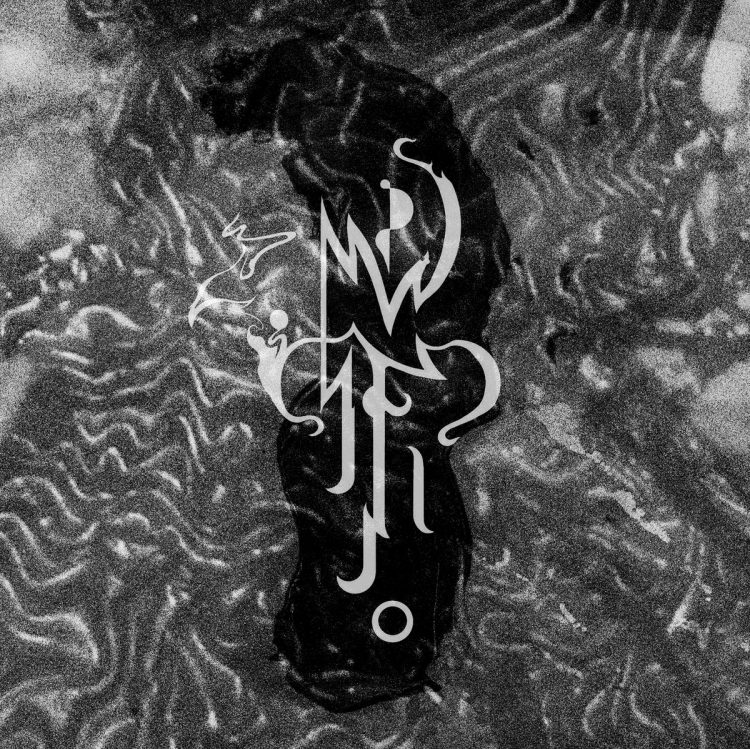 SNĚŤ: Mokvání V Okovech
Label: Blood Harvest
It's fucking ON and y'all better get with the program: SNĚŤ's Mokvání V Okovech is one of the best Death Metal records of 2021, REAL TALK. I can't get enough of this record because there are no cliches. Their songs are places full of RAGE where only the strong can survive and their breakdowns are full of havoc. I don't know why, but I get a Hardcore vibe from this band and I'm not mad at them for it at all. SNĚŤ have this insanely awesome shroud of sinister groove to them that keeps me coming back for more. Mokvání V Okovech is one record that I want on vinyl when it comes to this genre. The sonic war is real and SNĚŤ is the general ready to lead us all into battle. I want to say I have nothing but respect for this band — y'all brought the motherfucking pain on this ONE!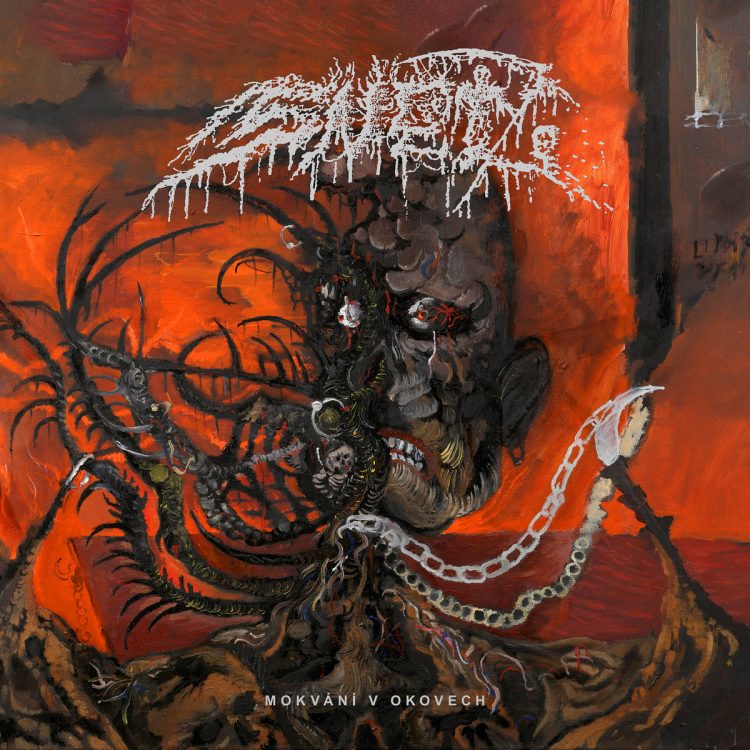 ANHARAT: BLOOD SORCERY
Label: Transylvanian Recordings
Death has never sounded so fucking awesome. ANHARAT brings the real with their new offering BLOOD SORCERY. Their mournful riffs cascade over my thoughts like a warm blanket made of nightmares. I love the tones that this band lays down and the way that they take you on a ride each second you listen to their tape. When I hear songs like "Of Witchcraft And Werewolvery," this crazy sense of power comes over me and I know would kick in the teeth of a racist on site. ANHARAT's music makes me find glory in just being me, plus I want to get high AF. My only issue with BLOOD SORCERY is that it's not long enough, but I'm really not complaining. It's for us all to give ANHARAT the props that they deserve for creating a very special DEATH DOOM piece of magic.