So we all know the world has been pretty grim lately with all sorts of low vibrational shit happening to humanity! Personally, I find solace in the dank and heavy riffs of Death Doom, because in a depraved sort of way they uplift me. When I hear the lurching sounds of death begin to take over my reality, I get hyped! Today I want to share with you five of my favorite Death Doom/Doom releases I'm blasting right now. So when time gets tuff, put on some stench-filled Necro Doom and allow your mind to wonder. I know your imagination can't be more fucked up than our reality!
MŮRA: Doom Invocations and Narcotic Rituals
Label: Calgari Records
Check this out – over the course of 20 minutes these Czechian Death Doom overlords lay waste to the genre. Every minute of Doom Invocations and Narcotic Rituals is seething with dismal sonics that will not only suffocate you but also make you say damn this band is the fucking BOMB! Straight up MŮRA deserves all of the shine they get because this tape is very far from being wack!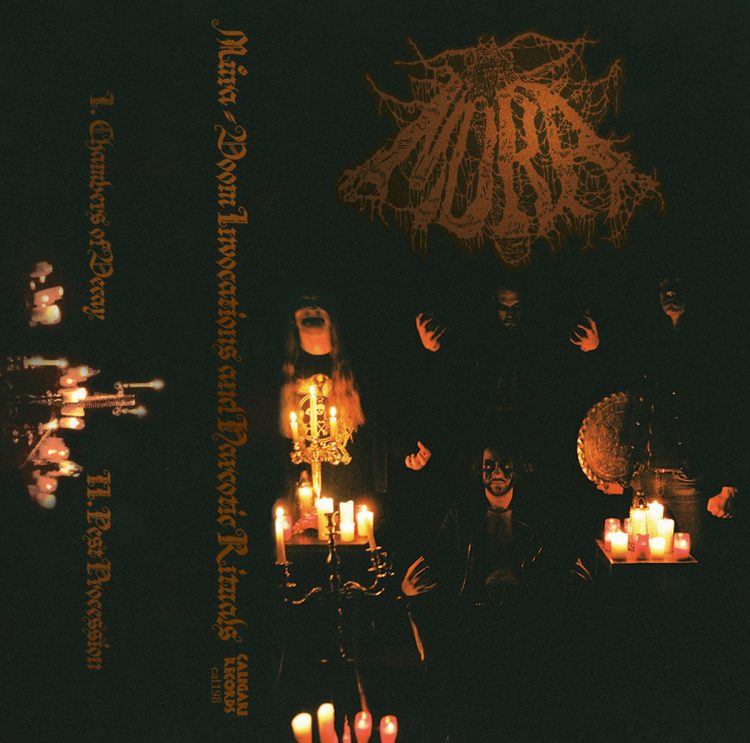 CIVEROUS: LIVE PROMO MMXXI
Label: Transylvanian Recordings
What the FUCK! This CIVEROUS album fucking kicks ass and walks all over your bloody corpse! I can't get over how HUGE and FILTHY their riffs sound! Imagine if neolithic humans created Death Doom – the outcome might just sound like LIVE PROMO MMXXI. Honestly, I'm not surprised that this band fucking rules because the straight unstoppable Transylvanian Recordings put this tape. No more word needed press play below and die a slow death at the hands of CIVEROUS!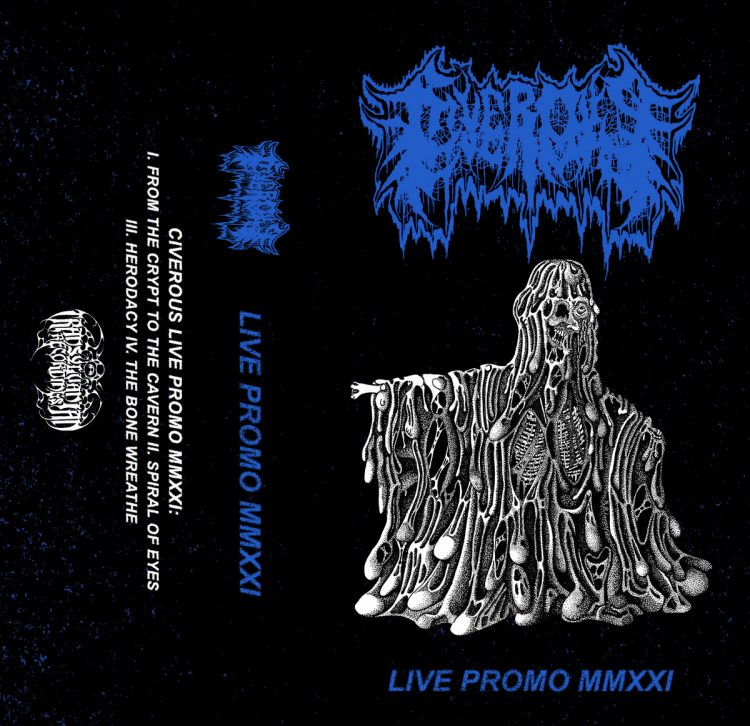 Label: Dead Sky Recordings
Ahh Shit, tell me that Cadaveribus does not get you HYPED AF when it comes to pulverizing Death Doom. I don't want this tape to end because it's that fucking RAW! Imagine if a band created an album at a Body Farm surrounded by 100s of decaying corpses for inspiration. The outcome would be Open the Gate, so now it's time for you to step into their fucked universe of DEATH!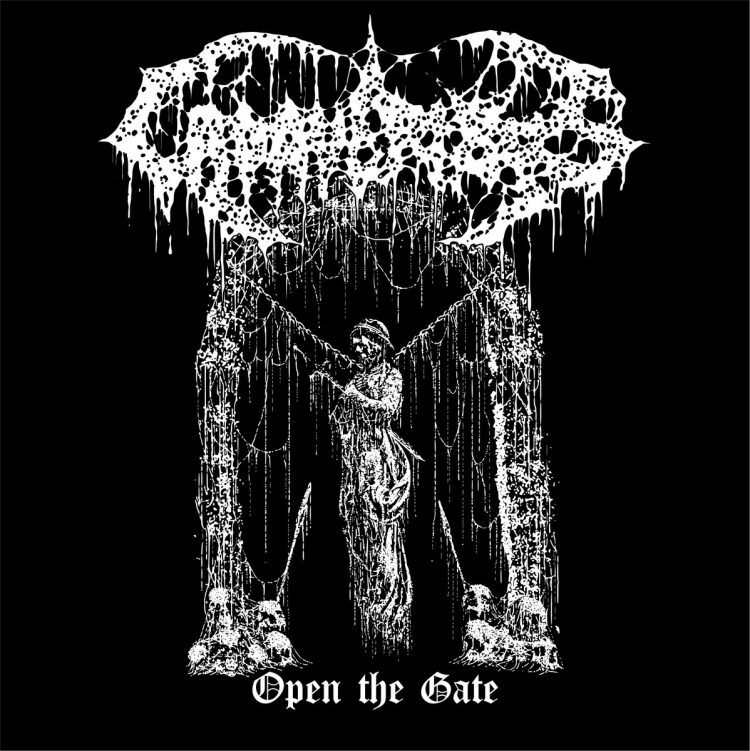 Anatomia: Corporeal Torment
Label: Me Saco Un Ojo Records
What we have is a Death Doom tease from Japan's Anatomia. Real talk, this band has never disappointed me and I know with Corporeal Torment they won't let me down. Their riffs fucking reek of 10,000 maggots that are force-fed into your eardrums with each passing second! May 20th can't come soon enough because that's when their record drops! I want to say thank you Anatomia for your Slow, Dead, Grooves of Death!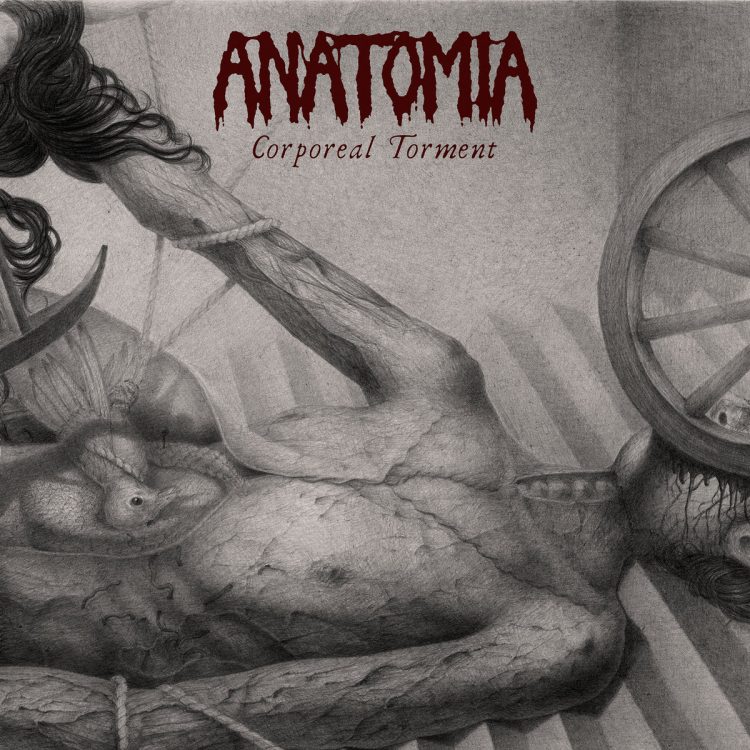 Labels: Breathe Plastic Records / Music Fear Satan Records
It's on only like Cult Of Occult can turn it on! Un holy hell mothering YES their new 22-minute hymn of death Ruin and is fucking beyond good! This will blow holes in your skull with their tormented D-Tuned hammers of filth. I'm almost at a loss on how depraved and twisted this song is. Right now all I want to do is close my eyes and remember the night I saw Cult Of Occult live in Seattle! I might at as well say this is one of the Top Doom records of 2021. You might ask, why did I put them on Death Doom? To that I say, listen to the vocals, they sound like they coming out of the graves of 6,000 corpses! Fuck labels, Cult Of Occult is UN FUCKING REAL!!!!