Witness this Epic MASSIVE ATTACK 2019 Full Set!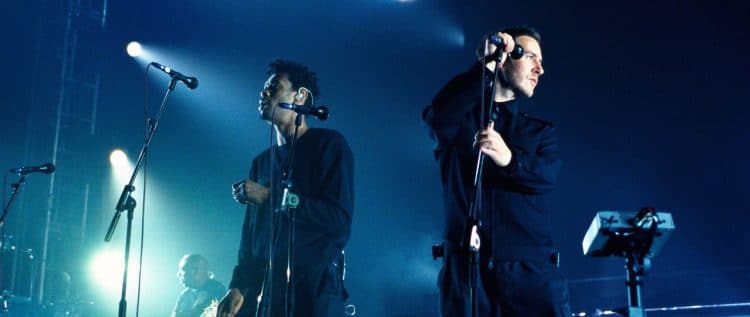 Amazing does not do this full set justice! I am getting chills while I write this, because it's about one of my favorite bands of all time – MASSIVE ATTACK! Check this spectacular footage of them performing live at Arkéa Arena Floirac Bordeaux 2019. Their The Cure and Bauhaus covers are so spot on. Thank you unARTigNYC for capturing this stellar performance from this beyond epic band!

Enjoy this post? Donate to CVLT Nation to help keep us going!