If you live on planet Earth, you probably know all about the COVID-19 crisis, and you've probably heard the primal howls that split the skies every evening at 8 p.m. in your area. But why howls, and why now?
Actually, the howling originated in my home city of Denver, Colorado, and was started by local poet and literary journal editor Brice Maiurro and his partner Shelsea Ochoa, who works at the Denver Museum of Nature & Science.
At first, it just started as a release and a way to connect with neighbors. Then, the Facebook group the two created began to grow, and it was clear that this was bigger than Maiurro and Ochoa, bigger than Denver, and bigger even than the virus. People were looking for a reason to howl, whether it was to stay sane, honor frontline workers, or connect with neighbors.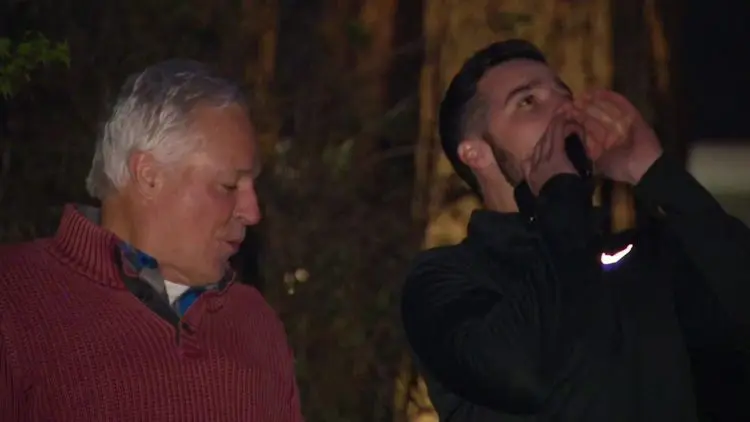 We talked with the couple about the meaning behind the group, how it all got started, and why we all howl.
How did the howling first get started? 
Maiurro:  We were talking about how in hippie towns, there are weird traditions like going outside and howling to show connection. And so we decided to start a group and get some friends involved, and then it grew really rapidly the next thing we knew. 
Ochoa: It grew like wildfire; it was crazy. Within hours, we had a thousand people, and then it just kept growing.
Maiurro: Yeah, we didn't pay for advertising or anything; it was all organic.
Why do you think this has resonated with so many people? 
Ochoa: We've had the group for about three months, and it's a public group. That means we have all kinds of people in the group. I think because howling is such a universal thing, it kind of predates cultures. There's not one cultural group or one group of people that really identifies with it. I think all kinds of different people ended up doing it, which is cool. 
With all those different types of people, how have you managed to moderate the group?
Maiurro: Thankfully, we have an amazing team of moderators. We've got about 25 moderators that are on the page hours every night. They talk to the press, and they approve posts. They also kick people out of the group when necessary. it's ended up being a big learning curve because I think when we started a group called 'Go Outside and Howl at 8 p.m.' that the name itself would be self-explanatory, but then you get a lot of different people and you have to start making a rule. Like, we decided no political content, but then you have to decide what is political. It's a lot more involved than I thought to run a group like this. 
Outside of the Facebook realm, what kind of impact do you think the howling has had, now that it has had such a big impact? 
Ochoa: One thing I'm really excited about, because I work at the Denver Museum of Nature & Science, is that our fellow museum, the Denver History Museum, is doing a whole archiving of this phenomenon, so they're collecting submissions of poetry and posts and comments and all kinds of videos of howling, that sort of thing. I think it's awesome that it matters enough to have some sort of historical significance. 
Maiurro: I've also seen a lot of just community rallied together in support of each other. I think a lot of people, including myself, have felt very lonely during this time, and sometimes people will make a post about having a hard day, and they get all of the support. That's been really beautiful to me.
What do you think it is about howling in particular that's had such a big impact? Why howling?
Maiurro: I think there's something wild to it. There's something Western to it. I think that people have the chance to not hold back; it's very direct and visceral. And that's why animals howl, to stay connected over long distances and communicate. 
Do you think, when things go back to 'normal,' that people will continue to howl?
Maiurro: I think we will both at least always howl, and I hope others do, too. 
The group has since deactivated comments, but is still collecting members, and all are welcome to howl.