Anikin IG
How old were you when you first picked up a camera?
I didn't ever consider picking up a camera or anything like that until I was 17 and wanted to make ski movies, but I bought my first camera a little under 2 years ago when I was 19. For most of my life, I've hated having my picture taken and avoided it at all costs, but at a certain point, I realized I have no pictures of the people I care about.
What drew you into the world of live music photography?
I was kind of desperate for a hobby. I needed a distraction and film photography served as a great way to always have something to look forward to. My friend Max (@max_osborn14) asked me to go to his Halloween show and take pictures. It was in someone's living room in Boulder, Colorado, and from that moment, I was so enticed by what was going on around me I decided to invest all my free time into going to these shows.
Do you have a favorite band that you like to shoot, and why?
Picking a favorite band to shoot is really hard for me. Spy is one of my favorites for sure because the amount of intensity and energy smashed into a 15-minute set is absurd. When it comes to local bands that I get to see more often, Destiny Bond is my favorite. I also love local bands like Direct Threat, Asbestos, and Sanitizers.
How do you capture the emotion and energy of the band and the audience?
It's hard to time everything perfectly, which is why pictures are so cool because sometimes you capture something you didn't even know was going on or you manage to grab the exact moment you wanted to. I feel like the best pictures come from being in the crowd. I pay to get in just like everyone else, so I feel like I'm still attending the show, not just there to take pictures. 
Could you share three photos that mean the world to you and the story behind them?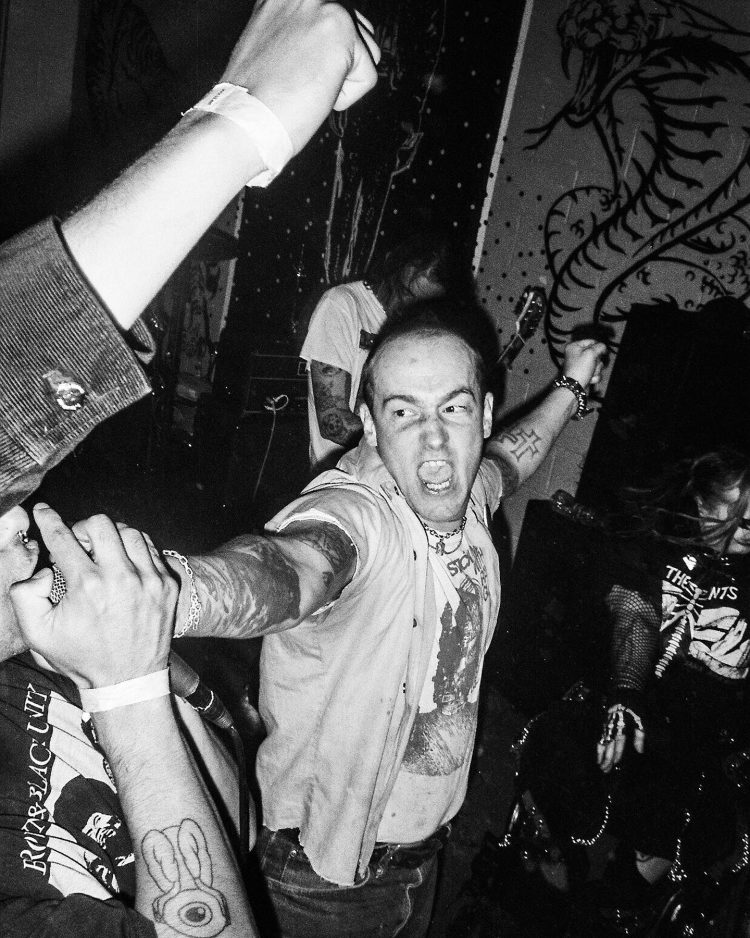 This show was a stacked lineup for sure — Candy Apple and Sanitizers both from Denver also played that night. Gag was crazy, Amos (@open_field_with_windows) the guitar player for Destiny Bond, was holding the mic cord into the speaker the whole set; and at one point, the frontman for Gag practically did a trust fall with the microphone, making Amos hang on for life. Whenever a good mic grab happens, I try to get a picture because it shows how intimate hardcore can get.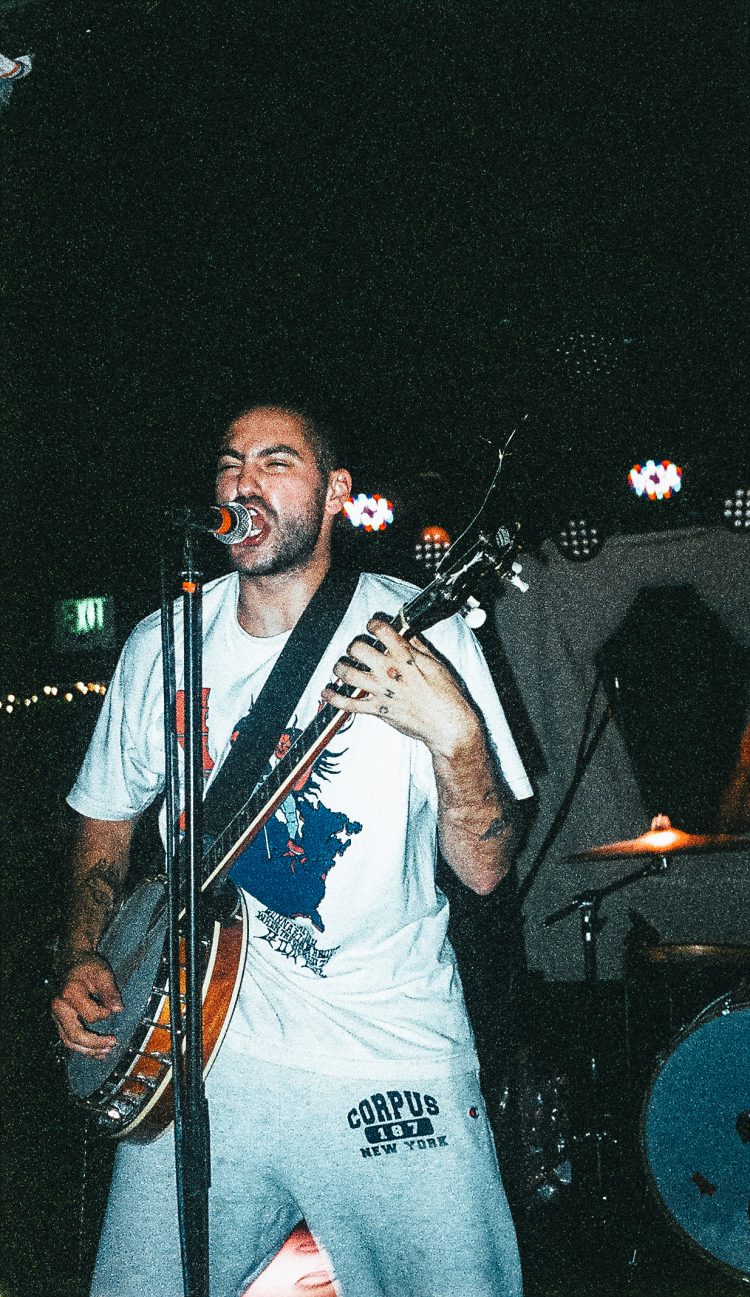 Show Me the Body was kind of a loose introduction to hardcore for me and this was the first bigger show I got to shoot, it was sold out I actually forgot to buy a ticket but Max was sick with Covid and sold me his. It was a ballistic set with so much energy in the room and was packed to the brim, I was doing everything in my power to protect my camera from stage divers.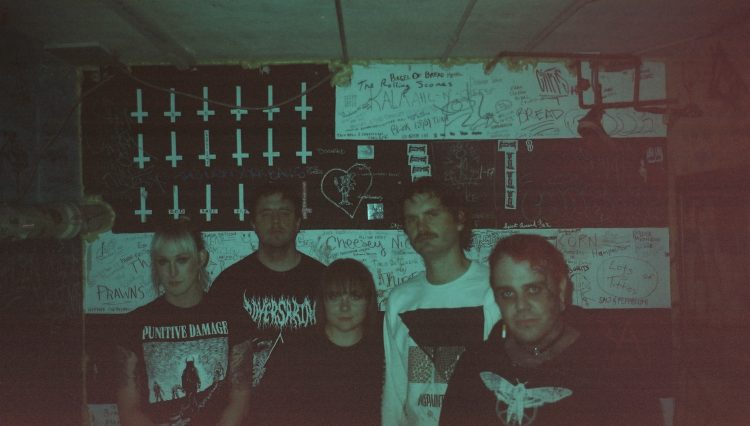 This one is a favorite for sure because it was the first successful band portrait I got the first time I took a portrait of this band the negatives got lost. I missed Destiny Bond set because I was rushing to the show after work we met in the green room in the basement of the venue after the show was over and we took 3 sets of portraits it smelled like weed and socks.