I started smoking weed in 1994. I'll never forget my first time getting high…at a small party at my friend Stacey's house. I was pulled into the bathroom by a couple of girls who handed me rollies and weed and asked me to roll a joint. I was like, I don't know how. But that's never stopped me, so I proceeded to roll a shitty but smokable joint and get high. And never looked back.
I was aware that the majority of my parents' and grandparents' generation thought weed was bad. Smoking weed made me a bad kid, and my parents let me know that, over and over again. It was illegal, a concept I immediately questioned as soon as I tried it. Luckily B.C., and Vancouver in particular, were pretty lax on enforcing their cannabis laws. So I smoked most of my teens and 20s away, not the best idea in hindsight. Grade 12 was a literal fog but somehow I managed to graduate. In the 2020s, I'm thankful my kids will know they can talk to me about it, and most likely get it from me.
Nowadays I don't smoke, but I'm happy to get accurate doses of edibles delivered to my door every few weeks. I actually use it to medicate in a healthy way, sleep better, play with my kids, and generally calm my system after a day of staring at a screen.
I'm not a proponent of how our capitalist system has co-opted weed culture without actually addressing the massive harm done by the many decades weed was considered a "drug." So SUPPORT THE WEED UNDERGROUND and don't support a dispensary that makes their employees wear uniforms, the most anti-stoner thing ever. Please support your local—and preferably POC-owned and/or woman-owned—dispensaries whenever possible. Don't buy the government shit. And most importantly, advocate for marijuana expungement in your place of residence because NO ONE should be sitting in jail or prison for marijuana-related "offenses."
I was drawn to share this awesome collection of photos from Mel Frank—an OG grower, shower, and sharer of weed culture since the 70s. Note that many of his photos show the active role women have played in cultivating weed, something you wouldn't know by what a bro-centric culture "legal" weed is today.
Remember—what's legal today could be illegal tomorrow, and what's illegal today could be legal tomorrow.
So, in closing: fuck the law, follow your own moral code.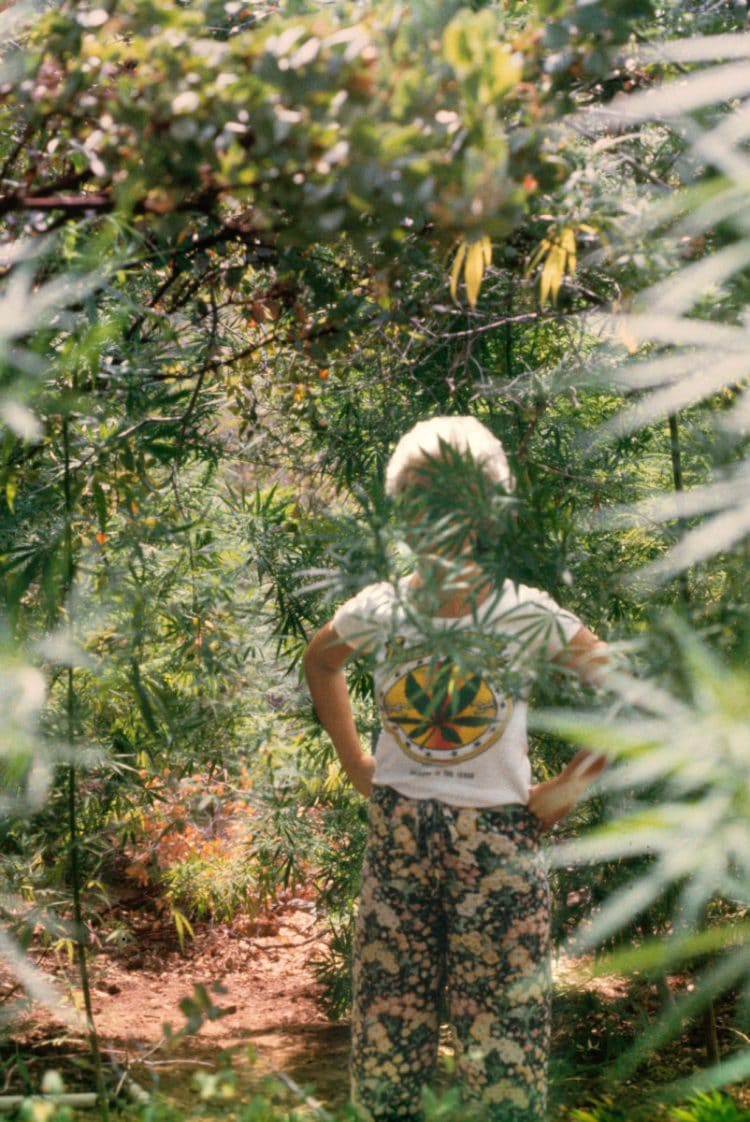 Text via M+B Photo
If you have consumed marijuana anywhere in the developed world over the past thirty years, you can most likely trace the variety you are consuming back to the work of Mel Frank and a handful of his California colleagues. Mel Frank, quite literally, wrote the textbook on marijuana. His 1978 tome, Marijuana Grower's Guide Deluxe, was the first serious manual on how to grow cannabis. Combining research with practical experience, the book broke the seal on the often-secretive world of growers.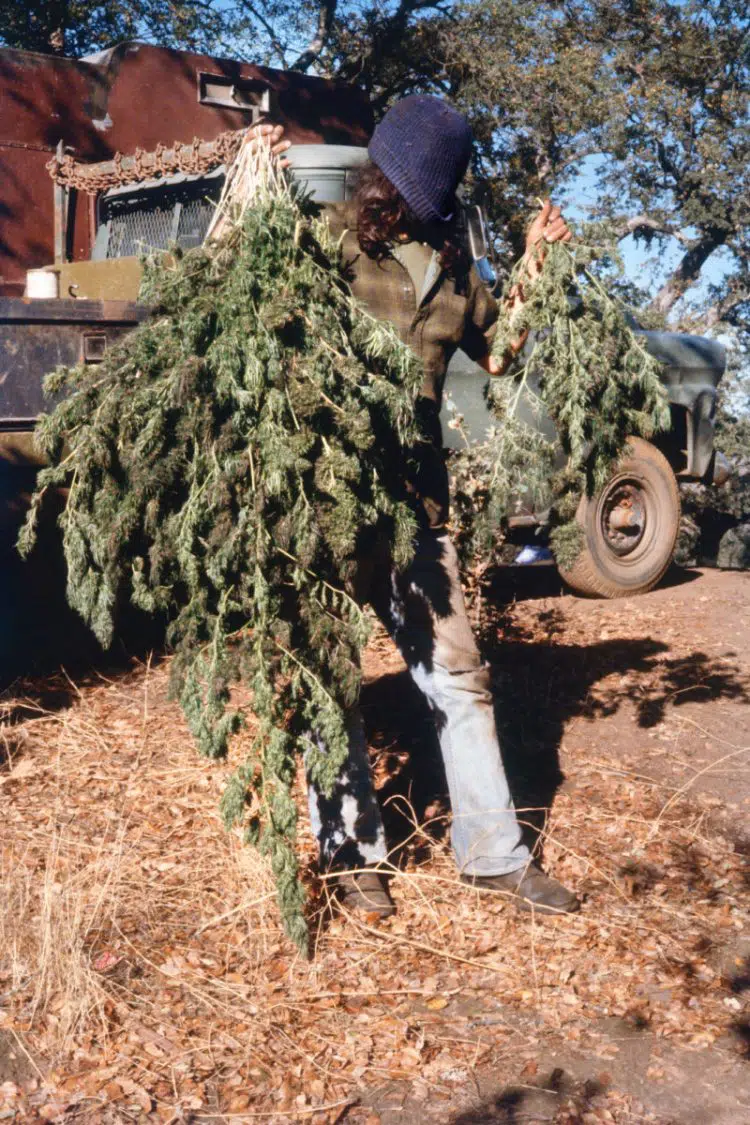 Frank was unique amongst his contemporaries in his love for documenting the process of marijuana cultivation as much as the product it yielded. His photographs were used as a means to chronicle and promote cannabis botany, illustrating numerous books and articles over his forty-year career. The images also served as the artist's personal record of guerrilla growers and breeders who collectively helped create the seminal varieties that have come to define today's marijuana. The photos are an intentional and descriptive record of what growing looked like at a particular time—before cultural acceptance, giant indoor grows and legalization. While representing long-ago criminality, they also represent innocence and optimism; many of the photos have a giddiness about them, an awe, maybe an aspect of braggadocio—look what we hid, see what we grew . . .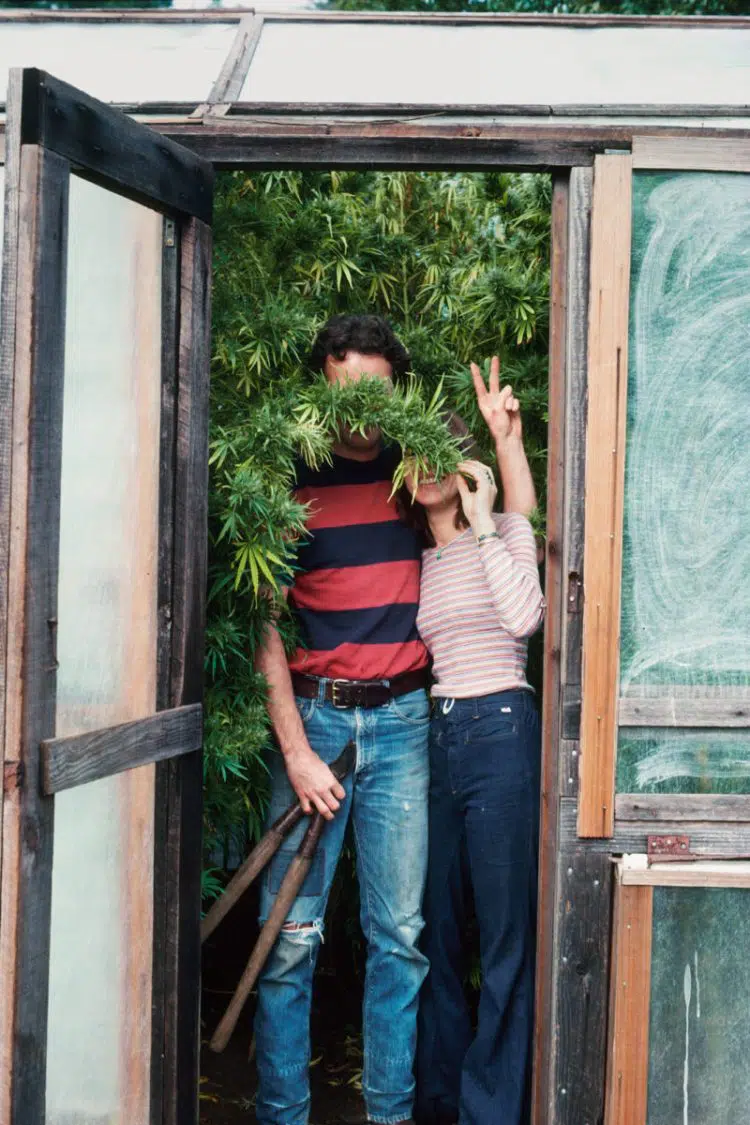 Mel Frank, is the pseudonym of James J. Goodwin (b. 1944). He is a photographer, botanist and author of three cannabis cultivation books which combined have sold well over a million copies. A 1978 New York Times review of his Marijuana Grower's Guide—considered the "bible of bud"—launched Frank into the cultural mainstream, calling it "an extremely clear and interesting essay in practical horticulture, as accessible a study of a single plant, at this high level of seriousness, as one is likely to find." Now a legend in the weed world for over forty years and known as the "godfather of marijuana growers," Frank is a much sought after consultant, author, photographer, and expert on California's newly decriminalized plant.