The Unreal New Book: Svartmálmur – Icelandic Black Metal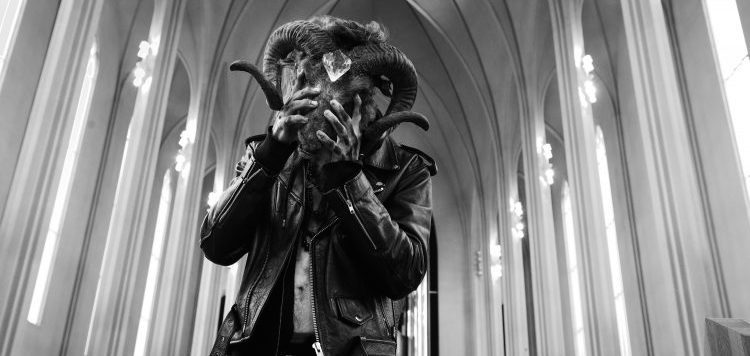 Almost two years ago, Hafsteinn Viðar of Wormlust created an beyond amazing Icelandic photo scene report for CVLT Nation. Many of the images were otherworldly and breathtaking. Now H.V. is about to release his photography book entitled Svartmálmur – Icelandic Black Metal (pre-order HERE!). This book has been 3 years in the making, and gives us all a look into this very special scene. The quality of this book is spot on, and even if you are not a fan of Black Metal you still be captivated by these majestic photographs!
Iceland, despite its geographic isolation, has seen an extraordinary flourishing of the Black Metal scene in the last twenty years. Born as a reaction to the extreme reality of country beyond its fairy tale appearance, this genre has gained worldwide recognition and a key position in the Heavy Metal scene. Today, Iceland is home to renowned Black Metal record labels, festivals (such as Oration and Eistnaflug), as well as internationally acclaimed bands.
Svartmálmur features images of bands Abominor, Auðn, Carpe Noctem, Draugsól, Mannveira, Misþyrming, Naðra, Norn, Nornahetta, Núll, Nyiþ, Sinmara, Svartidauði and Wormlust as well as a selection of lyrics.
The photographs in this publication have been taken over three years. Seamlessly blending documentary and fiction, Svartmálmur offers a unique insight into this apparently impenetrable world.
All photos by Verði ljós
Bands in photos:
4 Misþyrming
5 Tómas Ísdal
6 Carpe Noctem
7 Mannveira
8 Misþyrming
9 Misþyrming
12 Norn
13 Nornahetta
14 Nornahetta
15 Nyiþ
18 Wormlust
Enjoy this post? Donate to CVLT Nation to help keep us going!