TEN – ZYGOME//KALTBRUCHING ACIDEATH
We own this record so trust me when I say that it's killer fucking crust and no filler!!!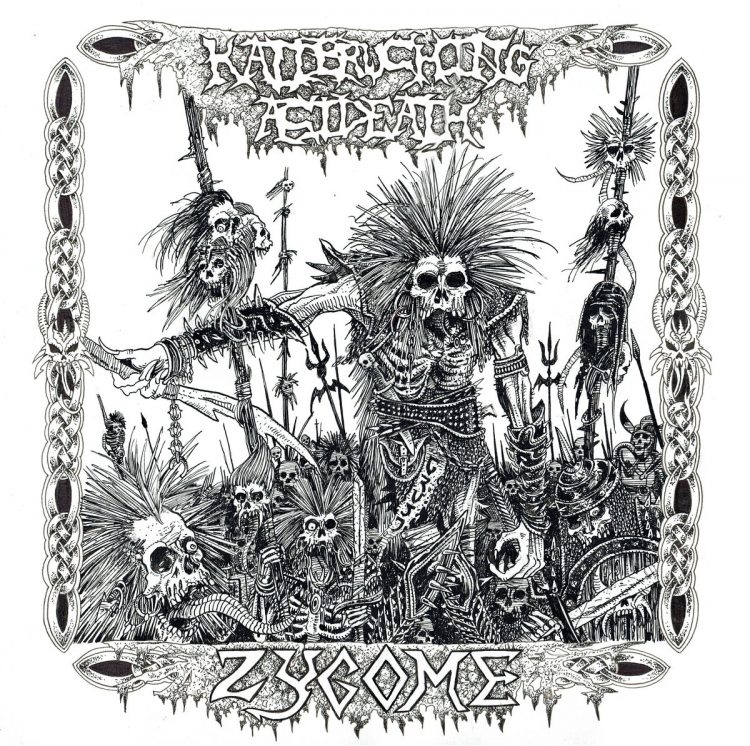 NINE – Coltsblood//Un
The Coltsblood and Un split is a slow, low and heavy experience! Allow these two bands to open up your 3rd eye so that you can gaze at the heaviness all around you!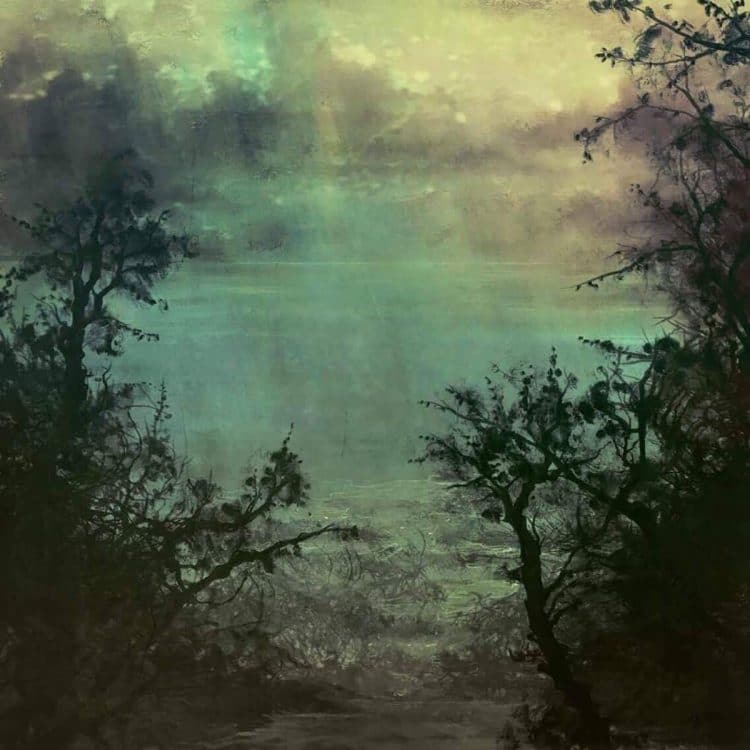 EIGHT – CEREMENTED//MALEFIC LEVITATION
Deep, Deep in the bowels of the American underground exists two depraved bands that have decided to join forces for what might be one of the sickest split of 2019. Unholy fuck, this tape is so fucking wrong that it's right! Both bands come with some next level grimness that will have you saying, "What the Fuck! This is some ill Shit!"
– Sean, CVLT Nation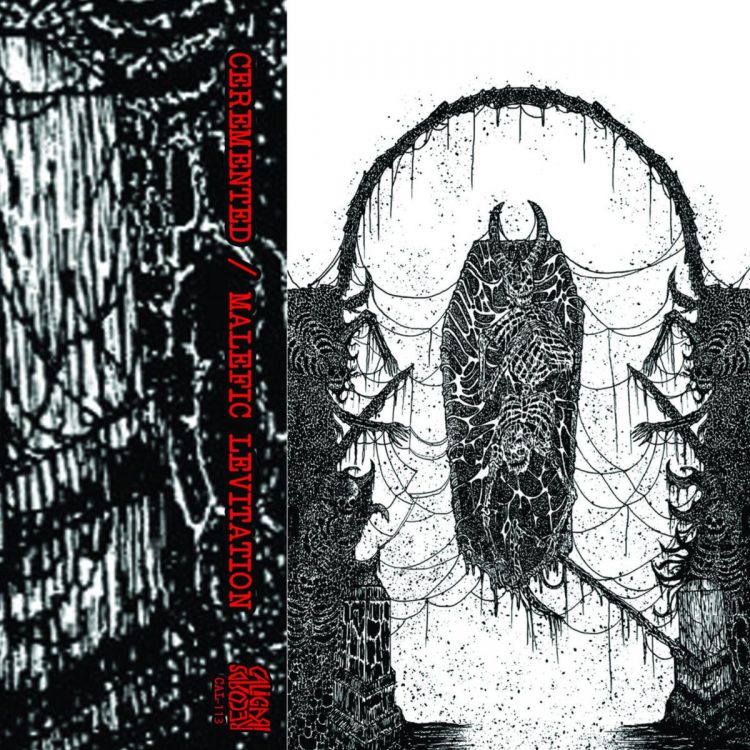 SEVEN – Disgusted Geist​//Medicine Noose
Both bands are on some next level ugly and vile sonic shit on this offering. Disgusted Geist and Medicine Noose were smart to unite for this depraved exercise in audio torment! 
– Sean, CVLT Nation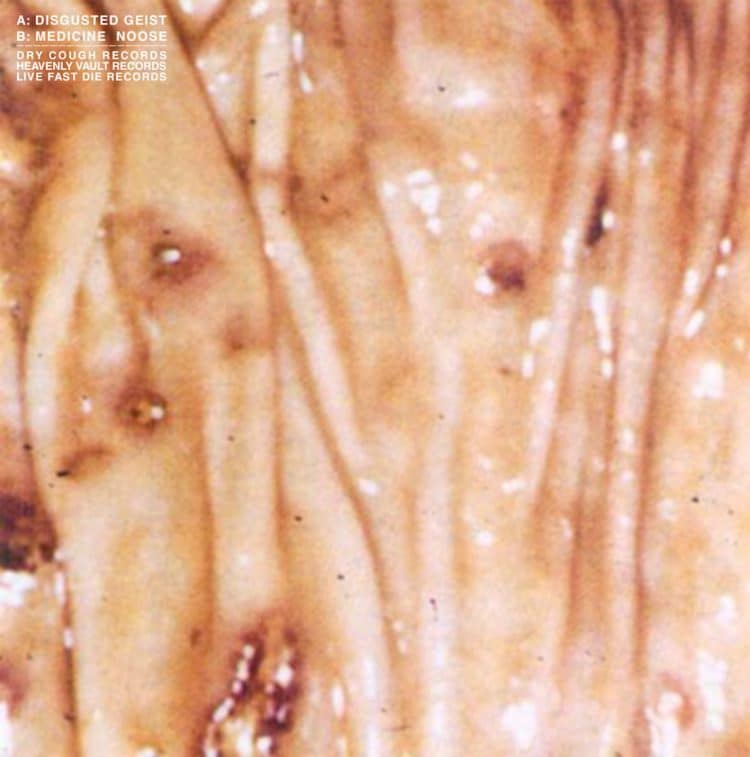 SIX – Moment of Truth//Kruelty, The Beginning to the End
Unholy fuck – what do we have here? Florida's Moment of Truth and Japan's Kruelty have joined forces for this mammoth BEATDOWN experience entitled The Beginning to the End. Over the course of this split, both bands show why either band can't be fucked with and why this split makes perfect sense. Sonically, Moment of Truth and Kruelty sound perfect together. They both straight wreck shop with thick riffs and morbid as fuck grooves that never let up!!!
– Sean, CVLT Nation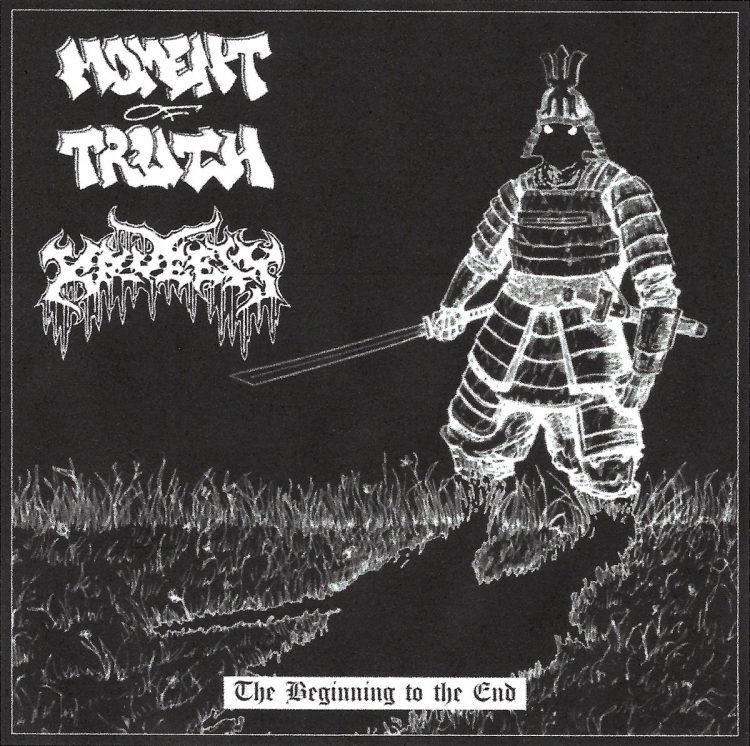 FIVE – Black Fucking Cancer//Gloam, Boundless Arcane Invokations
On this unholy display of total sonic pestilence the two bands have crafted a song each that bears identical names and clock in at a staggering 20 minutes each on average taking up the entire side of a 12″ disc. Within, the two bands let lose on the entirety of their sonic arsenal to bring hell on earth and cast the listener into an aural nightmare of unseen hideousness.
– CERBERO, CVLT Nation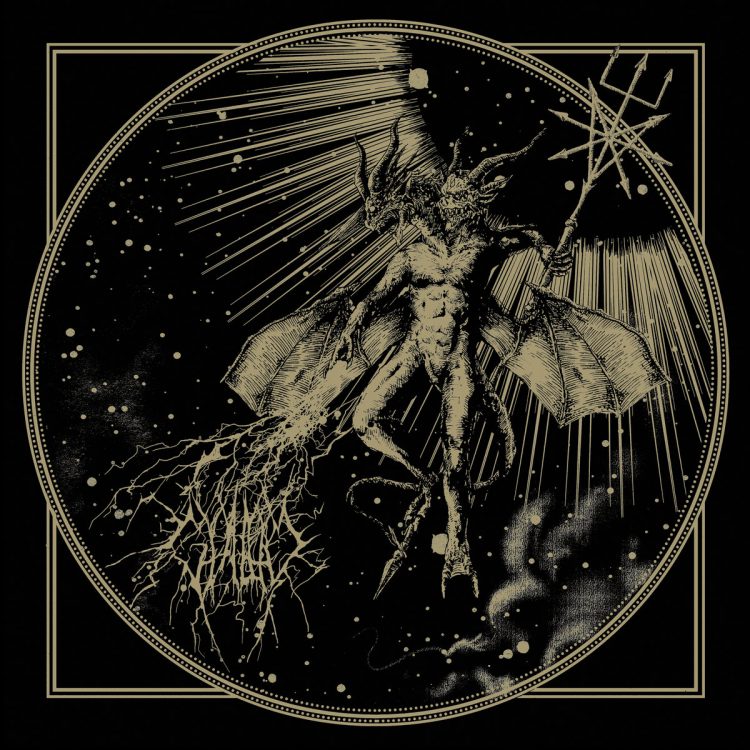 FOUR – Crevasse//V0NT
What are you doing right now? Because you'll remember this moment forever – you are about to experience one of the best splits of 2019. Have you ever heard of Crevasse or V0NT? If you haven't, you are about to have your wig pushed back. Both bands have created music that defies boundaries and is highly addictive if you like quality music.
– Sean, CVLT Nation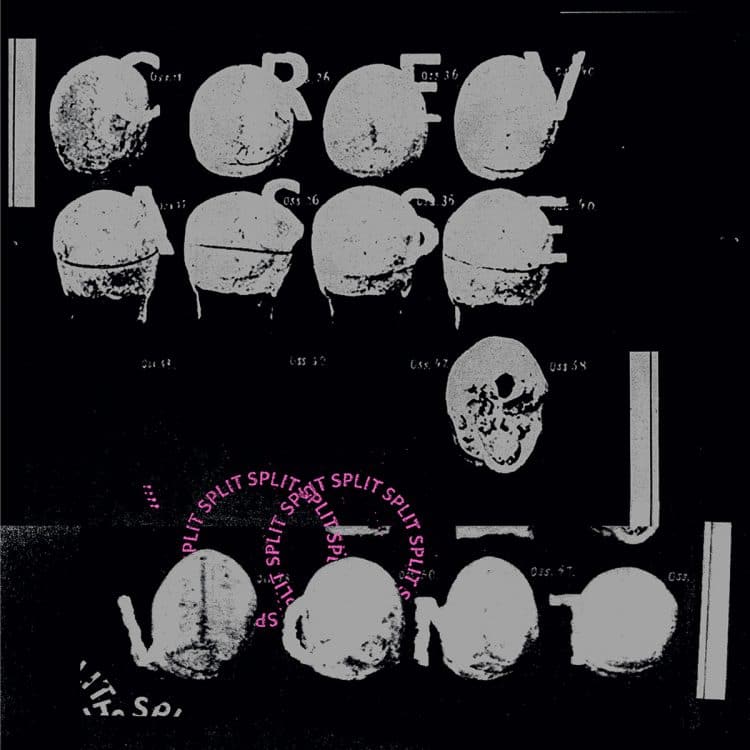 THREE – HELL//PRIMITIVE MAN
When I reviewed this I said: "This is going to be on our end of the year list for 2019 without a doubt!" And here it is.
– Sean, CVLT Nation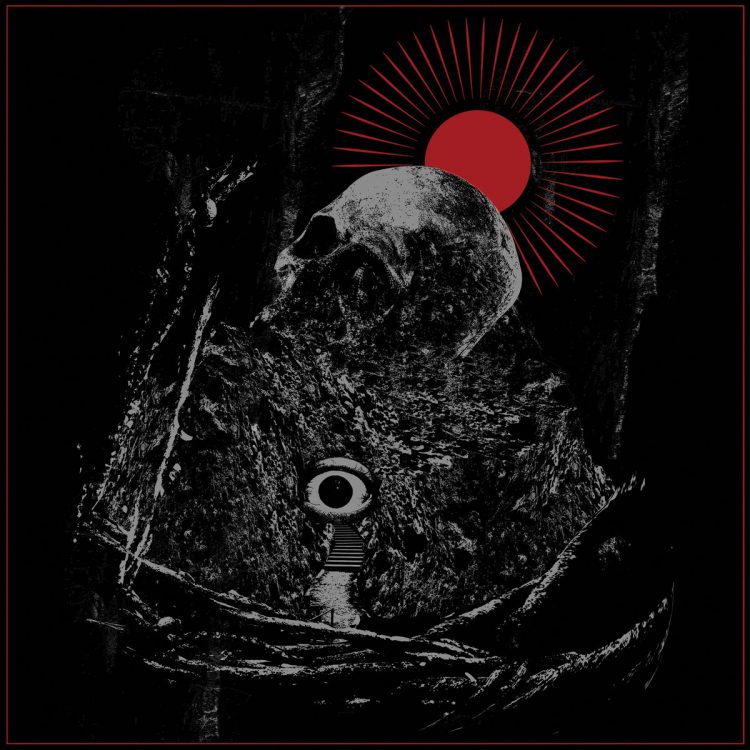 TWO – Skáphe//Wormlust, Kosmískur hryllingur
This record has no boundaries and is a sonic universe all of it's own! Both Skáphe and Wormlust have really outdone themselves and deserve respect for creating an album that represents them!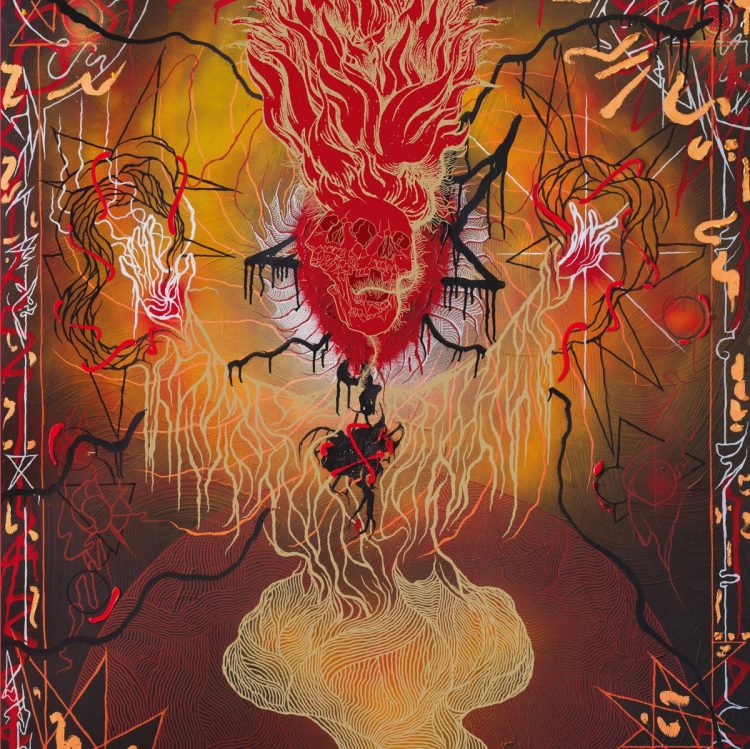 ONE – Uniform & The Body, Everything That Dies Someday Comes Back
Some matches just make perfect sense from the moment you hear about them. The historic collaboration of Sunn O))) and Boris that resulted in Altar is such an example, as is the recent unification of Oranssi Pazuzu with Dark Buddha Rising to form Waste of Space Orchestra. One such lethal combination first came into view in 2018, when industrial fiends Uniform aligned with experimental sludge duo The Body for Mental Wounds Not Healing. It is not just a similarity of sounds, but something much deeper, a shared philosophy between different acts that sets works like Altar, Syntheosis or Mental Wounds Not Healing apart. And now Uniform and The Body re-establish their collective presence to follow up with an equally potent work in Everything that Dies Someday Comes Back.
– SPYROS, CVLT Nation