Tree of Death…
BRIDE "Moonchild" Review + Stream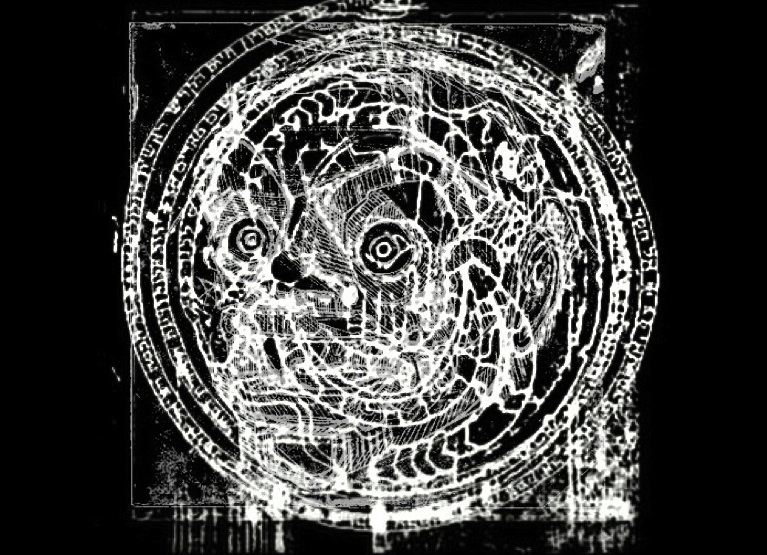 Moonchild is the debut release from the mysterious Pennsylvanian project Bride, out on Black Angel's Death Cult. It appears that Bride shares members with ritualistic noise act T.O.M.B. and dark blues group Dreadlords, but beyond that, not much is known about the project besides what can be gleaned from the music itself, of which there is a lot, with Moonchild clocking in at almost eighty minutes. Barring the occasional found sound voice recordings, Moonchild is a largely wordless collection, although the track titles themselves give hints to Bride's preoccupations. "Isis Unveiled" refers of course to Helena Blavatsky's infamous work of Theosophic philosophy; "Gungywamp" is the name given to an ancient Native American site in Groton, Connecticut; and "Kelpius" alludes to Johannes Kelpius, a German mystic, musician and religious leader who lived in the remote forest of Pennsylvania with a group of followers (known as the Hermits of Wissahickon), in the belief that the world would end in 1694. The notorious Heaven's Gate UFO suicide cult also get a track dedication, as does surrealist/horror master and Xenomorph-godfather HR Giger. With other track titles like "Psychic Medium Consultants," "Bornless Ritual," "Devil's Den" and "Talking Board," it's safe to say Bride share sister-act T.O.M.B.'s infatuation with ceremony and the occult. Aside from the occasional flirtation with dentist drill frequencies, however, Bride are almost the sonic antithesis of that band's harsh noise, focusing more on new age keyboard textures and borderline ambient soundscapes, with the occasional wordless vocal and even some acoustic guitar. Think seventies spiritual synth acts like Popol Vuh and (early) Tangerine Dream, played on dimestore keyboards in the middle of a forest at night. Moonchild is a transportive, haunting and at times hauntingly beautiful collection that pays tribute to the mysteries of life, death, spirituality and nature.
[ot-video][/ot-video]
Enjoy this post? Donate to CVLT Nation to help keep us going!