The Stuff of Dreams: CAUDAL's "Ascension" Review + Stream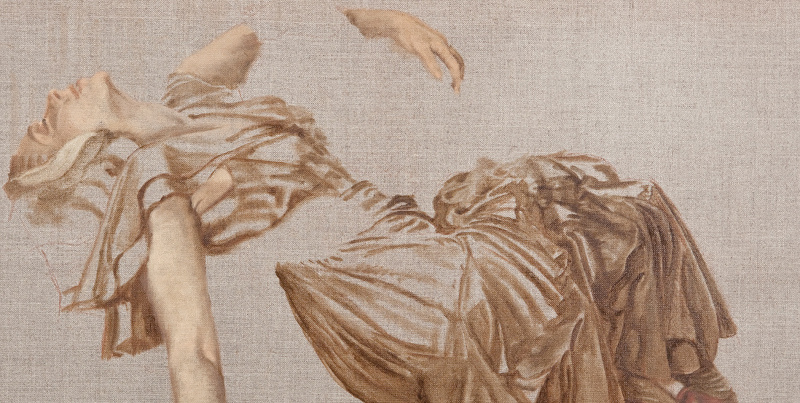 CAUDAL is a "trance punk" band from Berlin, Germany,  formed by Aidan Baker of Nadja on Guitar, Gareth Sweeney of Gout on bass, and Felipe Salazar of Muerte En Pereira on drums. The band plays a very minimalistic, repetitive, solemn, explosive and enveloping form of kraut rock that uses the propulsion and overdrive of post-punk to create massive and soaring gallops of pulverized psychedelic and trance-like progressive rock. This is music that makes your mind wander and get locked in to a state of surreal puzzlement as you listen, and which makes adrenaline flow through your flesh like some kind of hemorrhagic and rupturing emotional tide. The compositions and structures of the songs are all based on repetition and buildup, and the rhythms are tight as fuck, like on a rail almost, and basically set to the tempo of an atomic clock; they start out simple and sparse and then gradually swell, collide and coalesce into massive constructions of shoegazey and psychedelic magniloquence.
The songs are all instrumental, and demand your full attention at all times, or you just get lost in the swirling storm of beats and strums that make up the majority of the music. There are no reference points, either. The repetition and minimalism on which the album is based just throws you in a maze of anxiety and accelerated perception from which escape seems impossible. All you can do is lay back, close your eyes and let the band do it's magic as it thrusts through your brain, plunging you into an incredible and surreal mosaic of kaleidoscopic and geometrical magnificence. With the first two songs clocking it at nearly seventeen minutes and nineteen minutes, respectively, of complete trance-induced hallucinations and total cerebral collapse, the real treat arrives with the mere five minutes of sonic genius that is closing track "451S2" – five minutes in which you find it hard to believe that such minimalism and repetitiveness could hold the key to such melody and catching auditive beauty. Swans, Oneida, Liars, Battles, Don Caballero, Neu, Trans Am, Yo La Tengo, Sonic Youth, Can, Faust, Ash Ra Temple and Godspeed You! Black Emperor all live vividly in a surreal and illogical harmony of labyrinthine texture and beauty in this extremely cerebral, overwhelmingly bizarre, creative and contagious album. A modern masterpiece of reckless and visionary rock and roll abstraction. Out now from the always rad dudes over at Consouling Sounds.
Enjoy this post? Donate to CVLT Nation to help keep us going!